Description
Vancouver Musicians Fundraiser to Aid Victims of Wildfires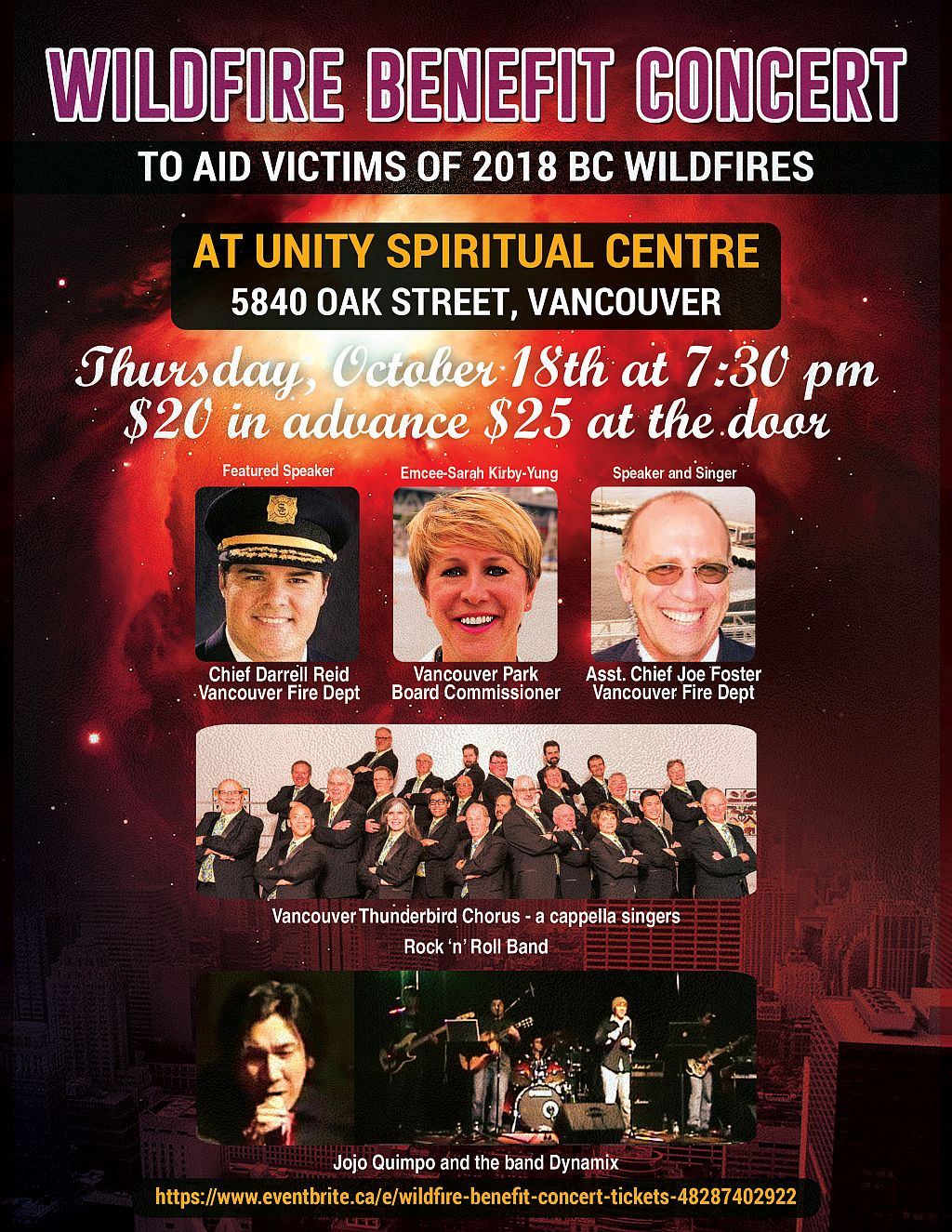 There will be a Wildfire Benefit Concert to aid victims of 2018 BC wildfires at Unity Spiritual Centre, 5840 Oak Street (near W 42nd Ave), Vancouver on Thursday October 18th at 7:30 pm. Tickets are $25 at the door or $20 in advance through Eventbrite.com (Wildfire Benefit Concert at Unity Spiritual Centre).
This year's performers include the Vancouver Thunderbird Chorus and Jojo Quimpo with the band Dynamix performing a range of music from a cappella to rock 'n' roll. There will also be a special appearance by Assistant Fire Chief Joe Foster singing a cappella. The emcee will be Vancouver Park Board Commissioner Sarah Kirby-Yung.
Last year the Wildfire Benefit Concert at Unity Spiritual Centre raised thousands of dollars to aid victims of wildfires in British Columbia. This year there is a significant need to support families whose homes have been destroyed in the community of Burns Lake.
If you cannot attend the concert and would like to support these needy families, please click on the tickets button and use the donation section for your gift. Thank you for your support.