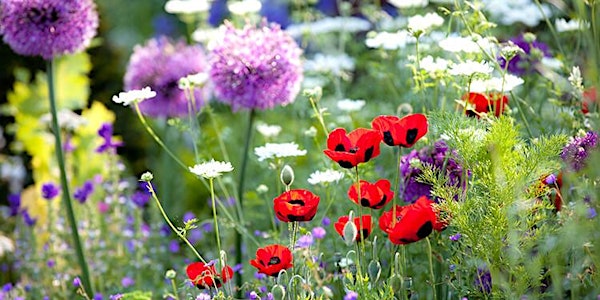 Wildflower Planting, Saturday, June 11th, 2022, Robinson Creek, Session 2
Location
Robinson Creek
17 Percy Reesor Streek
(near)
Markham, ON L6C0M8
Canada
10,000 Trees, Saturday, June 11th, 2022 , Wildflower Planting, Robinson Creek
About this event
Wildflower Planting at Robinson Creek
June 11th, 2022, Session 2 ( 11:00 AM to 1:00 PM)
Volunteers are reminded to dress and wear footwear appropriate for this Wildflower Planting event. Please bring your own regular and/or small shovel or trowel, gardening gloves and drinking water.
Questions can be sent to Kamal Lee, at fielddirector@10000trees.com
When selecting your ticket type for this event please select only ONE type of ticket applicable to your circumstance (either Adult Planter or Adult Planter with Minor/s).
Federal, Provincial, Regional, Municipal, and Organizational COVID-19 Regulations, Guidances, and Protocols:
For health, safety, and liability reasons, this outdoor planting event is restricted to Fully-COVID-19-Vaccinated people only.
Fully COVID-19 Vaccinated Minors (under the age of 18 on the day of the event), may participate on the condition that they are accompanied and supervised by their Fully COVID-19 Vaccinated Parent or Guardian.
All Adult participants are required to provide name, email address , and phone number during registration for COVID-19 Contact Tracing purposes.
Only participants who have agreed to 10,000 Trees' "Communicable Disease Liability Release and Assumption of Risk Agreement" will be allowed to register and participate.
10,000 Trees will ensure that the total number of participants on the planting site at any one time remains below the maximum allowed by Public Health.
All participants, can make a personal decision with respect to wearing PPE (facemasks, gloves, etc.) and are responsible to bring their own PPE applicable for physical activity in an outdoor setting.
All participants must maintain appropriate physical distancing at all times when on the planting site.
In the interest of safety for everyone, should you be feeling unwell or experiencing symptoms of COVID 19 on the day of the event, please do not attend.
Should you be unable to attend this event for any reason, please cancel your ticket in Eventbrite.