Description
This event is sold out but we have more coming up - August 10 and September 7, similar to this one plus a workshop August 24 at GeesBees. See those listings for details!
Do you want to attract more birds to your garden? Are you curious about helping pollinators? Join the Canadian Wildlife Federation and local entomologist, Rob Longair on Saturday, July 13 to learn about this and much more!

This two hour event includes:

A guided tour around CWF's wildlife-friendly demonstration garden, where you will discover many of Canada's beautiful native plants and different features that support wildlife.

Short presentations on the fascinating lives of solitary wasps – gentle allies that quietly keep pest species in check and pollinate our plants – and on how to make your outdoor space inviting for birds, butterflies and other important wildlife.

The opportunity to learn how to use iNaturalist.ca, a popular citizen science tool that is helping scientists monitor populations of various species and can help you identify what is in your garden.
Assistance if wishing to apply for Garden Habitat Certification.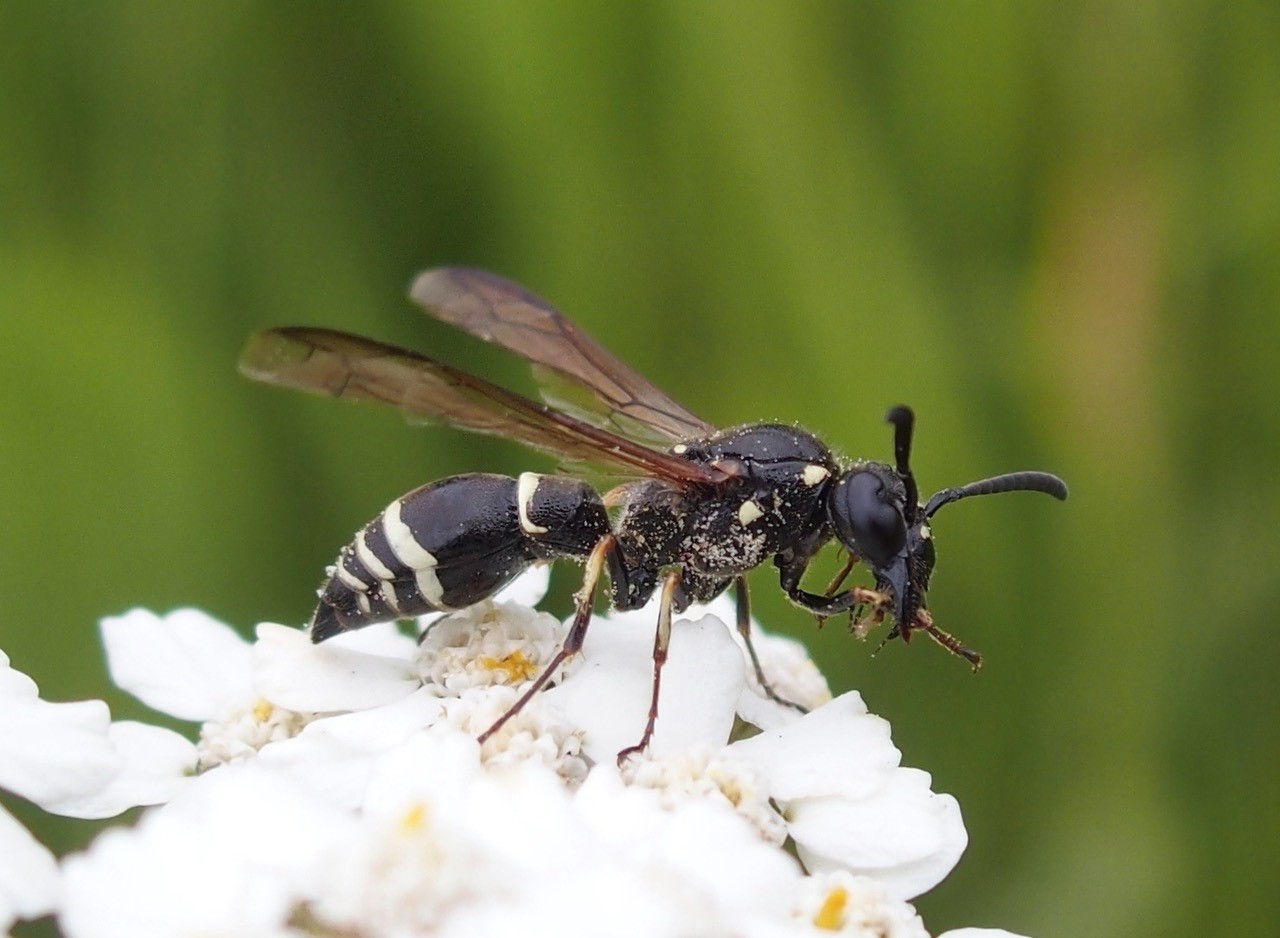 Participants will also receive our new Wildlife-friendly Gardening Guide – a 20 page colour booklet to support your wildlife gardening efforts no matter your budget, property size or schedule!
WHEN:
Saturday, July 13 from 10:00 a.m. – 12:00 p.m.

WHERE:
The Canadian Wildlife Federation's headquarters
350 Michael Cowpland Drive
Kanata, ON
K2M 2W1
COST:
$15.00 per person (Children are free) + $1.50 Eventbrite administration fee.

Please note:

This event is rain or shine, so dress for the weather!
Ticket sales end July 11, 2019.
A minimum number of participants is required for this event to occur. If that number is not achieved, your ticket will be refunded.
Help spread the word for this event on your favourite social media channel!
About your hosts

Sarah Coulber is an Education Specialist that has been with CWF's gardening program for over 16 years.
Eleni Scharf is a certified Horticultural Technician and CWF's 2019 summer gardener.
Our special guest is Rob Longair. Rob has worked with insects, in particular wasps, for over 40 years. He has conducted research in Canada, the United States and West Africa and led field courses in Tropical Biodiversity and Conservation Biology in Ghana and Belize. Rob was also a faculty member in the Department of Biological Sciences at University of Calgary for 27 years.


Watch for more Wildlife-friendly events coming up this summer in Ottawa, Hudson, Kingston and Toronto.


Organizer of Wildlife-friendly Gardening Event
The Canadian Wildlife Federation's mission is to conserve and inspire the conservation of Canada's wildlife and habitats for the use and enjoyment of all.

The Canadian Wildlife Federation conducts its activities through a cooperative approach – working with people, corporations, non-government organizations, and governments to inspire collaboration in achieving wildlife conservation. We will use the best available science-based information to develop our policies, programs and communications. CWF prides itself in being accountable and transparent in fulfilling our mission.
Learn more about us at CanadianWildlifeFederation.ca