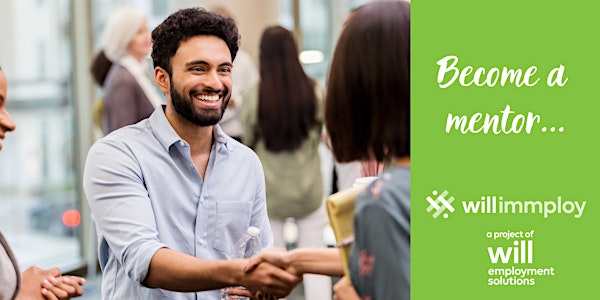 Multiple dates
WILL Immploy Mentor Orientation (Virtual)
Interested in becoming a mentor for a job-ready newcomer? You've come to the right place!
Date and time
Tue, Nov 8, 2022 5:30 PM - Tue, Mar 28, 2023 12:00 PM EST
About this event
Overview:
The WILL Immploy Mentorship program brings together job-ready immigrant talent with volunteer mentors across Southwestern Ontario. The mentorship match is focused on high-level, professional mentorship between a mentor who works in the same field or profession that the mentee is now seeking employment in.
What can I expect out of orientation?:
This orientation event will provide the opportunity to:
Better understand who WILL Immploy is and where we fit in as a project of WILL Employment Solutions
Learn about what is required as a mentor in our program
Gain access to best practices, resources and tools to set you up for success as a mentor
Network with other mentors in our program
Ask questions and receive answers about the program and the process
Who will be providing orientation?
Carly MacArthur is the Team Lead of Mentorship with WILL Immploy. Carly has an undergraduate degree in International Development and a graduate degree in Global Governance. Throughout her education, Carly focused her major research efforts on topics related to labour rights, corporate social responsibility and ethical business. Additionally, Carly has over five years of experience working in the settlement sector in different capacities to support newcomers to Canada. Carly is excited that through the mentorship program she is able to bring these two fields of interest together as she connects newcomers with mentors in their field - ultimately supporting greater diversity, equity and inclusion, and thus social responsibility among our regional workforce.
Note: This orientation will take place virtually. A Zoom link will be sent out to all attendees prior to the event.