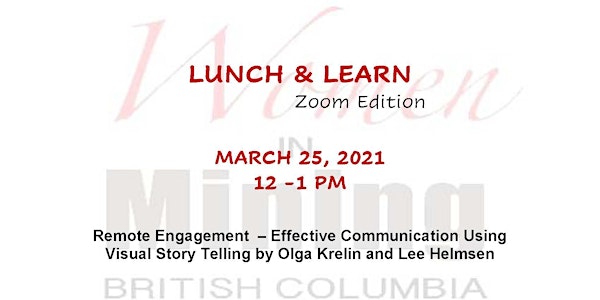 WIMBC' Lunch & Learn - March 25, 2021 - Online Event
Remote Engagement - Effective Communication using Visual Story Telling being presented by Olga Krelin and Lee Helmsen
About this event
Engagement and information sharing with communities has been more challenging during the pandemic. Lee and Olga collaborated on remote community engagement challenges and will share ideas and solutions that they were able to implement over the course of the year.
Presenters:
Lee Helmsen, Red Dog Mine, Teck
Olga Krelin, Mining Illustrated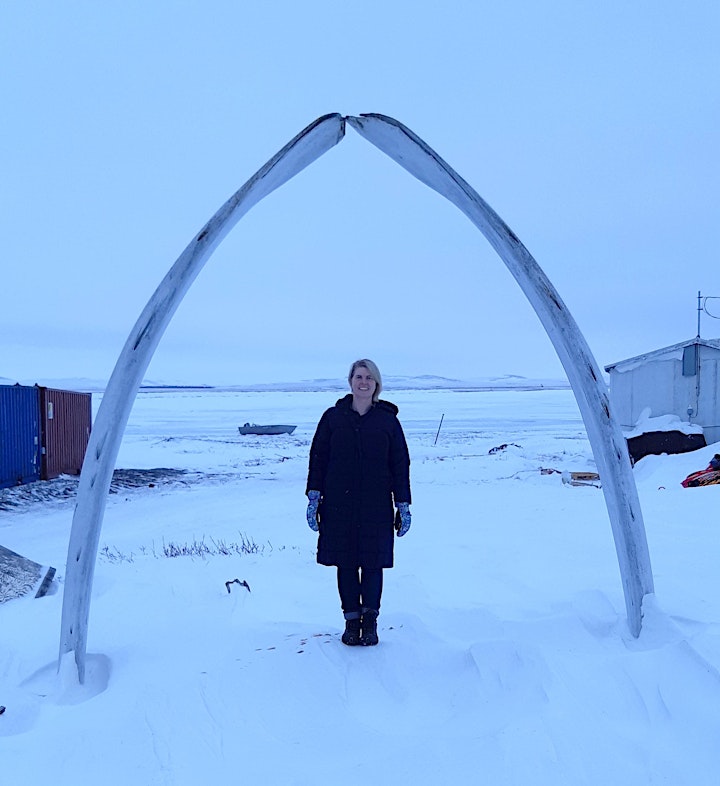 Lee Helmsen, Red Dog Mine, TeckLee (Christoffersen) Helmsen is a Senior Community Relations Coordinator at Red Dog Operations, a partnership between Teck Resources Ltd. as the operator and NANA Regional Corporation, the landowner and Alaska Native corporation formed as a result of the Alaska Native Claims Settlement Act (ANCSA). Her formal education background is in environmental engineering and geology, and she has specialized as Indigenous community engagement practitioner and decision facilitator for the last six years. She has been lucky to work in Australia, the United States, and Canada.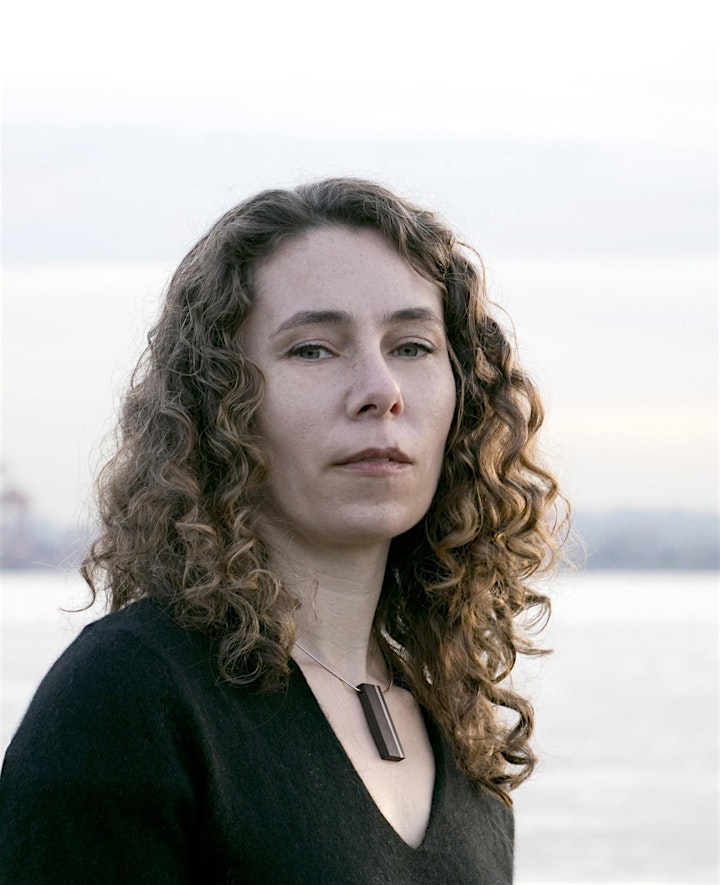 Olga Krelin, Mining IllustratedOlga Krelin is a graphic and industrial designer with over two decades of international experience working with institutional and corporate clients. Over the last 15 years Olga has focused on technical communication challenges in the mining industry. Olga operates on the intersection of illustration, engineering, geology, geography, business and design – understanding the complex and translating it visually for the target audience. Olga bridges the communication between mining professionals and the stakeholders they need to reach.