WIM/WIN-SK Lunch & Learn Event: Trends that are Transforming the Mining and Minerals Industry

Wednesday, 27 February 2019 from 12:00 PM to 1:00 PM (CST)
Event Details
IMII and the Trends that are Transforming the Mining and Minerals Industry
Al Shpyth, Executive Director, International Minerals Innovation Institute (IMII)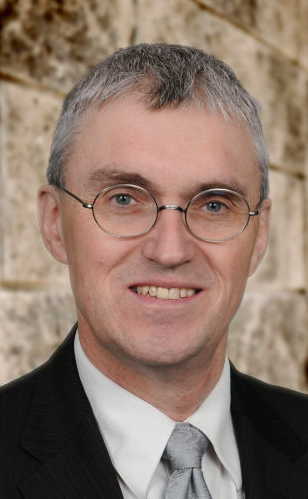 According to a recent Deloitte study there are several issues transforming the future of mining. The International Minerals Innovation Institute (IMII), an innovation supporting network for Saskatchewan's minerals industry, is actively engaging in two – mining's digital transformation and operationalizing diversity & inclusion in the minerals industry's workforce, and working with industry and its partners, Saskatchewan Polytechnic among them, to devise a strategy for the future.
This presentation will speak to IMII's role, projects and activities in relation to the future of the minerals industry in Saskatchewan, and how it advances innovations that matter to mining.
Speaker: Al Shpyth, Executive Director, IMII
Al Shpyth joined the International Minerals Innovation Institute (IMII) in December 2015 and became executive director on January 1, 2016. Al brings more than 25 years of consulting, government and industry experience related to mining and the minerals sector to the IMII.
As a consultant, Al worked on environmental assessments and feasibility studies for mining projects in Saskatchewan (potash), British Columbia (copper) and Manitoba (silica sand). While with the Government of Saskatchewan, Al was the lead author of the government's Position Paper on Proposed Uranium Mining Developments in Northern Saskatchewan in the mid-1990s and helped to set the public policy framework for approvals of the McArthur River, Cigar Lake and McClean Lake projects. He also conceived of and created the Northern Mines Monitoring Secretariat and Environmental Quality Committees in northern Saskatchewan. In industry, Al held several progressively more responsible positions within Uranerz Exploration and Mining Ltd. and Cameco Corporation in areas as diverse as public affairs, human resources, special projects (ISO 14001), policy and systems development, government relations, information systems & technology, and business technology services. His work for Cameco was both national and international in scope, having been seconded to the Canadian Nuclear Association in Ottawa as director, environmental and regulatory affairs, and represented the company as their first managing director in the Central Asian Republic of Kazakhstan.
In Saskatchewan, Al served several years as the chair of the Uranium Section of the Saskatchewan Mining Association and on the board of directors of the Saskatoon Co-op. He is presently the volunteer past president of the Saskatchewan Environment Industry and Managers Association.
Facilities for this event have kindly been provided by Saskatchewan Polytechnic.

Join us for an hour of networking, socializing, and learning something new!
Save This Event
When & Where

Saskatchewan Polytechnic (Mining Engineering Technology Building)
Room 217 - 55 33rd Street East
Saskatoon, SK
Canada

Wednesday, 27 February 2019 from 12:00 PM to 1:00 PM (CST)
Add to my calendar