Description
Win a Winter Blues Getaway!
Win an all expenses paid "Winter Blues Getaway" for you and up to 7 of your closest friends! Enjoy great food, music and fun overnight outing that you won't forget.
This unique getaway includes transportation to Stratford's coolest and most intimate concert experience - The Revival House. Here you will enjoy a complimentary drink in the private bar (The Chapel) and dinner before moving to your private balcony to enjoy an amazing show. Watch the blues band with your friends in your private box and later experience a meet and greet with Samantha Martin and her band!
After the concert you will be driven to your accommodations - A beautiful "Night at the Rosehurst" hosted by television and radio food personality,Theresa Albert. You and your friends will have the entire bed and breakfast to yourselves as you enjoy gourmet evening snacks paired with high end local wines. In the morning join Theresa for a gourmet breakfast in the kitchen to watch her create a unique and delicious breakfast. If you are lucky, your breakfast may be featured on CBC's new afternoon show "The Goods" with Steven Sabados.
Raffle Tickets are limited so purchase yours now! Draw is on Jan 6, 2017 at 4:00! Draw will be live streamed on Facebook at: https://www.facebook.com/Tillsonburg-Multi-Service-Centre-109475662455610/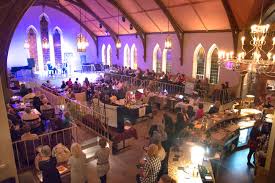 About the Venue:
Revival House is the go-to venue in Stratford for food, drink and music! Previously know as the Church Restaurant, the Revival House is set in the historic McKenzie Memorial Gospel Church at 70 Brunswick Street. Owned and operated by Rob and Candice Wigan, the Revival House is reinventing dining by bringing together great food and great music.
Explore the Revival House here: http://revival.house/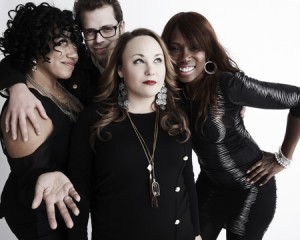 About the Band! **Four Time 2016 Maple Blues Award Nominee**
Bubbling up from the cauldron of roots Americana music, Samantha Martin is an artist of extraordinary power, gravitas and deep-seated emotion. Cigarette-ravaged and whiskey-soaked in the extreme, Martin's pipes are capable of conveying an infinite range of emotions, bringing one to tears in one instance and in the next uplifting one's soul with an empowered declaration of hope, faith and desire. As a vocalist her roots lie squarely within the wellspring of powerful, strong woman's voices embodied by such forbears as Marion Williams, Mavis Staples, Etta James, Tina Turner, Bettye LaVette, Lucinda Williams and, perhaps most closely, Bonnie Bramlett. As a songwriter, she draws on black gospel and southern soul with a hint of roots country and sixties pop while her lyrics suggest an old soul with wisdom beyond her years.
Experience Samantha Martin here: http://samanthamartinmusic.com/video/

About your Accomodations: Hosted by Radio and T.V. Personality,Theresa Albert
Rosehurst was built in 1896 by William Brooker, a locomotive engineer with the Grand Trunk Railway. The railway comprises an important part of Stratford's heritage.This completely renovated century home converted to become one of the most centrally located and best bed and breakfasts in Stratford with well-appointed, comfortable rooms all with en suite bathrooms. Downtown shops, all theatres and restaurants are an easy 10-minute walk away. Theresa is happy to have you stay an extra night!
Learn more about Rosehurst here: http://anightatrosehurst.com/
Please note: All ticket sales are final. No refunds will be issued.