Description
Win More Often with Biz Pitch Training™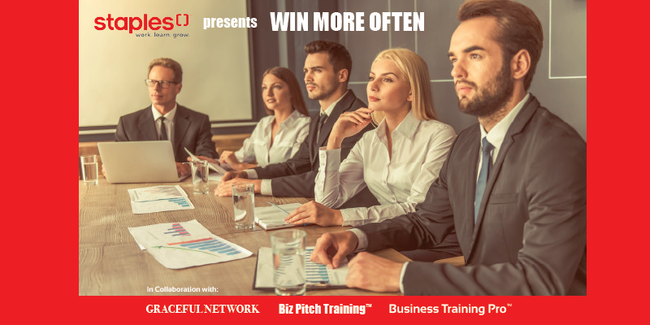 Biz Pitch Training™ is an interactive workshop designed to train you to create and present the perfect pitch for your business so you can Win More Often™.
This program focuses on training you to apply proven and time-tested frameworks used with 100s of businesses to help win new clients, find investors and create new partnerships.
Pitching Skills are indispensable in today's business world and all Core Team members of your business should attend.This includes leaders looking to pitch their business and raise capital such as: ​ ​
• Business Owners
• Entrepreneurs
• Decision Makers
• Business Development Executives
• Sales Managers
The businesses could range from early-stage Startups and Small Businesses looking to scale from $100K and up in sales revenue through to established large companies looking for ways to transform and innovate to enable growth.
In this session, you will:
Be introduced to the value of listening newly to your market

Communicate the differentiated value that your solution will provide.

Have a simple method to create your elevator pitch

Share compelling insights that create value for potential customers, investors, partners and your own organization.

Deliver pitches with greater credibility and confidence

Win more often!
---
About Grace Paulino & Julian Wojczynski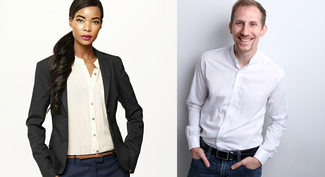 Grace Paulino obtained her Business Management Diploma from the Canadian Business College and is the CEO and visionary behind the Graceful Network Events Management company. Grace is a passionate business connector and relationship builder with over 10 years of business, project management, operations, strategy, and live marketing experience. Her work at Graceful Network involves developing opportunities for businesses by connecting people through a series of events, workshops, conferences and team building events. Recently her work has been showcased on CTV, City TV, Global and 680 News.
Julian Wojczynski is an evolutionary thought leader, entrepreneur, program designer and business navigator with a passion for realizing potential into results. With a diverse experience that encompasses design, coaching, advanced R&D and international business development Julian has made a positive impact for businesses in Canada, US, Europe and Western Africa. He presently leads Business Training Pro, a full-service business training, coaching and consulting firm that specializes in developing entrepreneurs and business owners to reduce stress, work less and make more money by scaling their organization to take full advantage of the opportunity ahead. He resides in Toronto, Canada with his beautiful wife Iffy and 6-year 'young' son Zayne.
www.bizpitchtraining.com - Program information (Coming Soon)
www.businesstraining.pro - Training Partner
www.gracefulnetwork.com - Founding Partner
---
What is Spotlight?
We know that staying up to date on today's big ideas and tomorrow's big trends is a job in and of itself.
As the world's first working, learning and growing store – we are excited to introducing Spotlight: a new community gathering and learning space. Spotlight will engage communities with knowledgeable experts to both inspire, inform, motivate and educate.
Spotlight is a space accessible to persons that use mobility devices. We encourage people from all backgrounds to participate in our public programming