Description
In this landscape of intense competition, how will you stand out, communicate your brilliant ideas and cutting edge technologies, win them over and get the results you need?
In this empowering and highly practical session, Mark Bowden demonstrates and teaches how you can engage your listeners and create excitement around your ideas using his TRUTHPLANE® communication skills. Learn the techniques that inspire your listeners, and get you the results you need!
Key takeaways:
Learn the world-renowned TRUTHPLANE® GesturePlane™ System to using your body language to build trust and gain credibility in your pitches

Project confidence and enthusiasm, and be influential in getting your message across

Learn how to quickly assess values and needs of different groups to whom you present and how you can adjust your communication to make sure your messages always resonate with each audience

Learn how to create and practise compelling metaphors, i.e. telling accessible and relatable stories to communicate your content

Learn how to listen more effectively, anticipate and respond to questions to demonstrate leadership, encourage engagement, build rapport and trust
---


Keynote speaker: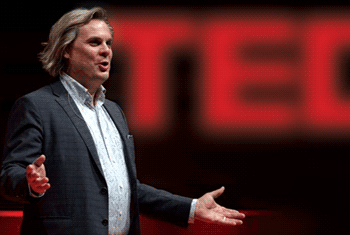 Mark Bowden, Expert in Body Language and Human Behaviour
Mark Bowden is an expert in human behaviour and body language, and is the creator of TRUTHPLANE®, a communication training company and unique methodology for anyone who has to communicate with impact to an audience. Mark's highly entertaining keynote speeches and training seminars teach audiences around the world how to use the most influential verbal and nonverbal language to stand out, win trust and gain credibility every time they speak.
Mark was voted number one in the world's top 30 Body Language Professionals for both 2014 and 2015 by Global Gurus for his world-class communication techniques, in which he trains leading business people, teams, presidents and CEOs of Fortune 500 companies and prime ministers of G8 powers. Mark is on faculty as business presentation trainer for The Kellogg-Schulich Executive MBA, ranked number one in the world by The Economist.
Mark's publications include the bestselling Winning Body Language (McGraw Hill 2010); Winning Body Language for Sales Professionals (McGraw Hill 2012); and Tame the Primitive Brain – 28 Ways in 28 Days to Manage the Most Impulsive Behaviors at Work (Wiley 2013).
Mark is honoured to be a member of the TED community, having spoken on the main stage at TEDx Toronto. He can be seen regularly on daytime TV as body language expert for Canadian broadcaster CTV's "The Social."
Please visit Mark's website www.truthplane.com to learn more.
---
What you can expect
Interactive and dynamic, Mark will explore the reasons we back people we like, people that we feel to be trustworthy and credible, and the role body language plays in this. He will give unique and powerful tools for translating complex ideas into simple and clear narratives that attract your listeners, and win them over to your message.
You will learn how to produce a leadership communication style that is compelling and persuasive, allowing your expertise to shine through.