Windows as a Service, with Kevin Kaminski (Microsoft MVP)

Tuesday, 17 January 2017 from 6:30 PM to 9:00 PM (MST)
Event Details
 About our Topic:
Windows as a service changes how we look at maintaining Windows 10 and testing our applications for compatibility in an operational context. Kevin Kaminski, a Windows and Devices MVP, will take you on a deeper dive as to what Windows as a service is and what it means for your organization. Most importantly we will look at how this impacts operations as Windows 10 is positioned as your last major Windows upgrade ever. We will also look into some of the troubleshooting and telemetries you can use to better understand your risks in your environment as you adopt Windows 10.
Special Event Note:
CIC is looking to connect with members for your imput on what you would like to see from your association!
You can complete a short survey today here: https://www.surveymonkey.com/r/QQ3P2TY
Event Details:
Date:         Tuesday January 17, 2017
Time:         6:30 PM - 9 PM (Doors open at 6pm)
Place:        Tillyard Conference Room (Adjacent to Alberta Blue Cross office)
Cost:          Current CIC Members: FREE
                  Guests & Future CIC Members: $25.00*             
                  Renewing Members: $120.00
                  Renewing Student Mbrs:  $24.00
*  Guest fees for members joining within 30 days of attending are applied to membership dues.
Payment:   Visa/MasterCard via Eventbrite (Note: S/C & Eventbrite fees apply)
                  Interac e-Transfer
                  Cash/Cheque at the door.
Note:         Light food and refreshments are provided for attendees.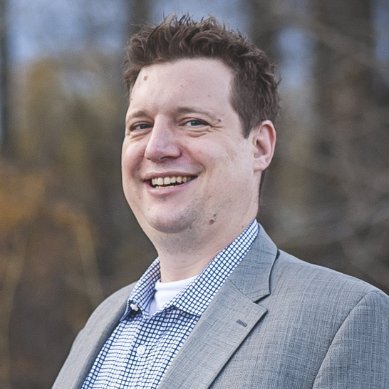 Kevin Kaminski is a seasoned consultant with over 19 years' experience focusing mainly on Microsoft technologies that range from device management to the data center. Using his experiences from different organizations large and small he is able to draw upon practical knowledge that he incorporates into his speaking engagements, training materials, articles and consulting engagements. He currently is a Microsoft MVP for Windows and Devices for IT and has been a Microsoft MVP for Microsoft Application Virtualization (App-V) over the past seven years.
About our Sponsors:
Q9 – Venue
For almost two decades we've been Canada's leading provider of outsourced data centre services. Whether you need rapidly scalable infrastructure, or peace of mind from the latest network threats, our experts can help your business meet the challenges of an ever-changing IT landscape. Your mission-critical applications deserve best-in-class service. If you're looking for rock solid data centre infrastructure and exceptional service quality – it's time we talked.
True North Group Inc – Various
True North Group Inc. provides exclusively Canadian integrated cloud, managed IT and security services as well as professional IT consulting to small and mid-market enterprises. True North Group has provided door prizes at many events as well as contributions toward CIC's operational funding.
Microsoft – Office 365 + Operational Funding
Microsoft supplies the Calgary IT Pro Community Association with a free 25-seat Office 365 E3 subscription for the leadership team and committees. As well, Microsoft has agreed to fund a portion of CIC's operating expenses for 2016.
iTech - Platinum Sponsor
iTech is Canada's leading portfolio of IT technology conferences and exhibitions focusing on Infrastructure, Cloud, Security, Data Centre, Virtualization & Mobility.
At iTech you will have the opportunity to; discover new cutting edge products & services, network & meet new people in the industry, stay up-to-date on the latest technology trends, see technology in action through live demonstrations, attend conference seminar sessions, research information to enhance your IT strategy, enjoy this Local event right in your backyard!
When & Where

Tillyard Conference Room (Adjacent to Alberta Blue Cross office)
715 5 Ave SW
Calgary, AB T2P 0N2
Canada

Tuesday, 17 January 2017 from 6:30 PM to 9:00 PM (MST)
Add to my calendar
Organizer
About us:
The Calgary IT Pro Community Association ["CIC"] is a registered not-for-profit society incorporated April 28 2008 under the Alberta Societies Act.
Purpose
The purpose of the Calgary IT Professional Community Association ["CIC"] is to provide information technology professionals and consultants in Southern Alberta with opportunities for professional development, social networking and sharing knowledge with peers in a non-competitive environment.
Vision
Our vision is to become the leading IT professional user group community in Canada
Mission
Our mission is to present quality technical programs, offer unique special-interest groups for technical and business practice areas, cultivate strategic partnerships with leading vendors and encourageactive member participation through volunteer engagement and social interaction opportunities.
Values
Our values hinge on honesty, integrity and trust in everything we do.Our members strive to honour every commitment they make to the best of their ability and to meet or exceed expectations when delivering on those commitments.
We value balance in one's work, family and community – providing good service and expertise for fair compensation so that families are supported and nurtured and our communities are enriched through the work and volunteer efforts of our members.
Membership Information:
Membership in CIC is open to anyone interested in joining and contributing to the organization. Regular meetings are usually held on the 3rd Tuesday of each month. You are encouraged to attend and participate actively.
Membership dues for 2018:
Regular Members: $120 (Jan 01 – Dec 31)
Students w/ ID: $25 (Jan 01 – Dec 31)