Wine and Webinar with Heather White: Find Money AND Meaning in 2012

Monday, January 16, 2012 at 8:00 PM (PST)
Event Details
Beyond Resolutions: Thriving in 2012
The New Year is an exciting time when dreams are born, life altering changes are launched, hopes are high and celebration is in the air. But somewhere around the third week of January something seems to change.  Those high hopes fall straight down, dreams take a back seat to 'real life', and celebration is a thing of the past...This year, let's scratch that record.
If you're ready for your dreams to come true, if you're craving lasting change in your life, if your tired of thinking "next year", then this is the webinar for you.
Entrepreneur and Life Design Coach Heather White will be offering up the goods: juicy tips to ensure you not only survive next year, but thrive beyond your wildest dreams.  Set your year up right, get off on the right foot and get ready to seriously celebrate your success.
About Heather White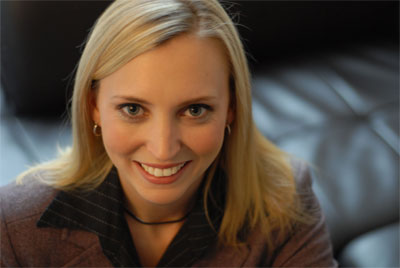 Heather White is an entrepreneurial adviser who helps clients strike a dynamic balance between grounded self-care and accelerated profitability.
As a former Silver Medalist in Sport Jujitsu, Heather has based her success both in sport and business on a foundation of vision, goals, and action. Upon entry into the business world, Heather cut her teeth as a Business Developer for one of the largest Food Service Distributors in North America. Managing a product list of over 15,000 items and managing a clientele almost as diverse, she grew the sales in her territory by 700% during her four years of service.
In 2007, Heather founded 2020 Communications — a business consultancy catering to Small and Medium Enterprises looking for development support in the new paradigm. (Meaning and money). She's passionate about helping clients design their life to match their authentic way of offering, so they can share their natural gifts and talents with the world.
Organizer
Entrepreneur Mom Now provides moms the online tools, connections, resources, inspiration and opportunities they need to grow their businesses in their local communities and beyond. We provide insightful profiles of other moms, create a central resource of local networking events and educational workshops, host webinars and conference calls, and create a community over social networks like LinkedIn, Twitter and Facebook.