Description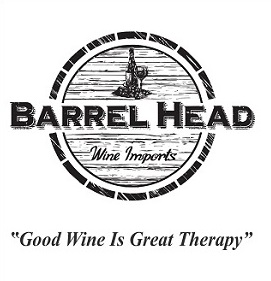 Do you have your wine for the holiday season? Barrel Head Wine Imports can give you one stop shopping for all your wine needs for the holidays by offering case sales of exclusive wines at great prices. Sound Great!?
Creating a memorable holiday is all about the wines, the food and most important, great company. Whether you like to socialize or take some quiet time, our case sale of handpicked exclusive wines will amaze your family and guests. If the hustle and bustle of the holidays is not your thing, we have wines with character that will compliment your relax time. And best of all, our case sale is a "try before you buy" so you know the wine you are buying is what you like.
Join us on Tuesday, 6th of December at 7pm. For a nominal ticket fee of $10.00 you can try up to 12 wines.
It is an exciting time for Barrel Head Wine Imports to showcase the wines we have gone to such great lengths to find. Wine is a passion for us, its all about creating great memories with family and friends. Come join us, relax, be amazed.
"Be warm of heart, be generous, and make a memory!" We look forward to meeting you, sharing with you and helping you create a wonderful holiday season with your family and friends.
Avril Van Aert
613-322-6962