Description
THE PERFECT DAY
It's time to step away for the day. Let's face it self-care and making health a priority is much easier said than done. Between all the things on our to-do lists and deadlines we face - a day off seems like too much work.
We get it. We planned this day with you in mind, because we too work in the corporate world and run small businesses. We also value and inspire women to take owneship of their own health and happiness. Join us!
At this intimate retreat, limited to 12 women, you'll discover more than food and wine. You'll be inspired to focus on personal health and wellbeing while connecting with yourself.
October Agenda
- All talks are approx 20-30 minutes
11 AM

Morning Rituals

Fat loss without giving up wine & chocolate

Lunch: Kitchen76

Strength Training is the New Black: Why Women Should Lift Heavy Things

Private Tasting: Barrel Room Tasting Two Sisters Vineyard

Private Tasting Experience: Choco & Vino at Peller Estates Winery




5PM Dinner: Private Dinning at Peller Estates Winery
Please advise of any food allergies. Car Pool may also be available to and from Oakville/Mississauga - please email.
Dress code is whatever you love wearing - yoga pants, jeans, dress. Dress You!


Your Holistic Health Experts: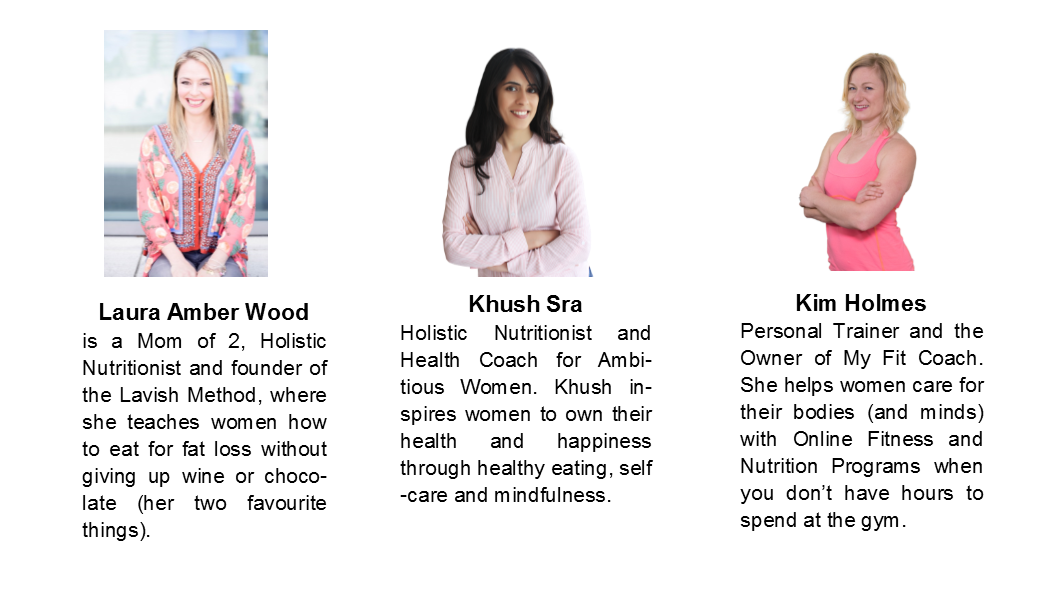 ---
This was the perfect day. I can't wait to come back to the next one!
Everything was so much fun and inspiring - I learned a lot. I also felt like royalty - it was a nice break.
Absolutely fantastic, this is just what I needed to focus on myself again. All women need this and I want to come back again.
You'll leave feeling relaxed and inspired to take your best step forward in life
Only 12 spots available per day. Reserve your seat now to join us!
Participating Wineries: Five Rows, Peller Estates, Ravine Vineyards, Two Sisters
* Venue/Location, wineries and date, agenda is subject to change. Date changes will be eligible for refunds when requested. Discussions will be held at the winery facilities or Hocklely Valley resort.
DISCLAIMER: Please read the full disclaimer and terms
here
.
Please drink responsibly. All alcohol purchases are the sole responsibility of the participant. Tastings provided with the retreat are included, as is lunch and dinner with the ticket. Participants are responsible for their own transportation to and from Niagara-on-the-Lake and within the region.