Description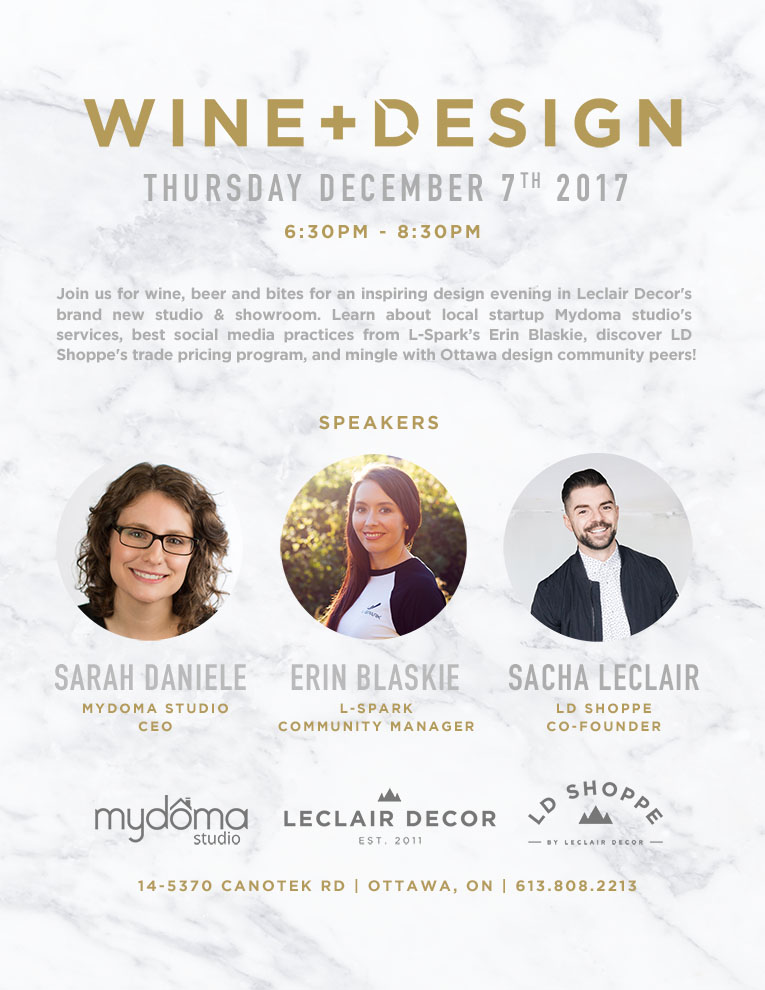 WINE + DESIGN - Hosted by Mydoma Studio and Leclair Decor
Join us for wine, beer and bites for an inspiring design evening in Leclair Decor's brand new studio & showroom. Learn about local startup Mydoma studio's services, best social media practices from L-Spark's Erin Blaskie, discover LD Shoppe's trade pricing program, and mingle with Ottawa design community peers!
Presentations by:
Sarah Daniele - Mydoma Studio CEO
Erin Blaskie - L-Spark's community manager
Sacha Leclair - LD Shoppe co-founder
Thursday December 7th 2017 - 6:30 - 8:30pm
14-5370 Canotek Rd, Ottawa ON.