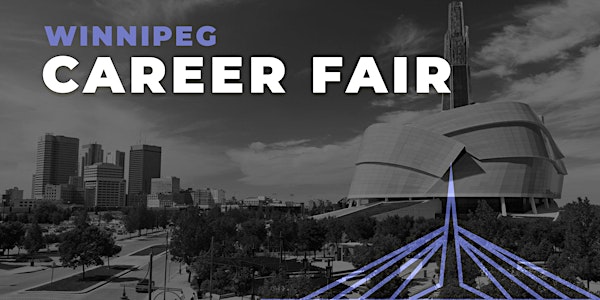 Winnipeg Career Fair and Training Expo Canada - July 6, 2022
Get in front of hiring managers! Network and apply with Employer Exhibitors. Build meaningful rapports
When and where
Location
RBC Convention Centre Winnipeg 375 York Avenue North Building, room 2H Winnipeg, MB R3C 3J3 Canada
About this event
Get in front of hiring managers! Network and apply with Employer Exhibitors. Build meaningful rapports you need to advance your career in the direction that you want.
Learn about exciting new career options and obtain valuable information about how to earn the credentials and diplomas you need to get the job you want with our Training Exhibitors.
The venue no longer requires proof of vaccination for entry. Wearing a mask is highly recommended. Covid-19 restrictions are subject to change as provincial guidelines are updated.
Please check back for the most up to date information.
Interested in Exhibiting? Visit our Exhibitor Page for for more information.
See current job postings on Employment News
Exhibitor List (stay tuned for updates as this list is not complete)
4Tracks Ltd.
AGI (Ag Growth International)
Bell Canada
Blackcard Elite Academy
Brandt Tractor Ltd.
Calm Air International LP
CanTalk (Canada) Inc.
Canadian Armed Forces Recruiting
Canadian Federation Of Independent Business
Dakota Ojibway Child and Family Services
Downtown Winnipeg BIZ
Enns Brothers Ltd.
Ensign Energy Services Inc.
Foremost
Frontier School Division
Giishkaandago'Ikwe Health Services
IVC Vita Health
JOEY Restaurants
K-Tec Earthmovers
LOCAL Public Eatery
Monarch Industries
Northern Nursing Solutions
Opportunities for Employment
Pinnacle Auto Group
Prairie Arctic Regional Council
Precision Drilling Corporation
SEED Winnipeg Ltd.
Shared Health - MB Healthcare Providers Network
Shaw
St. Amant
Sundance College
Talbot and Associates Chartered Professional Accountants Inc.
The North West Company
Vector Construction
Workplace Education Manitoba
Wright Tree Service of Canada Ltd.