Winnipeg: CSS for Beginners: Learn to Style Your Website Using CSS on March...
Description


WHY CSS?
Looking to expand your web-development skills? Wonder what all this CSS3 stuff is about? CSS is a powerful language used to create layout and design for web pages. Without CSS, the web would not be as pretty!
Our CSS Fundamentals workshop is designed to be a hands-on experience for beginners.
In this workshop, we'll dive deeper into the fundamentals of CSS (syntax, rules, floats & positioning) and how to truly unlock the power of CSS to give your web pages that extra flair with topics such as how to add custom fonts, icons fonts and CSS3 animations.
What will you learn?
In this workshop, you will be applying your new found CSS knowledge into creating a beautiful HTML resume like this one: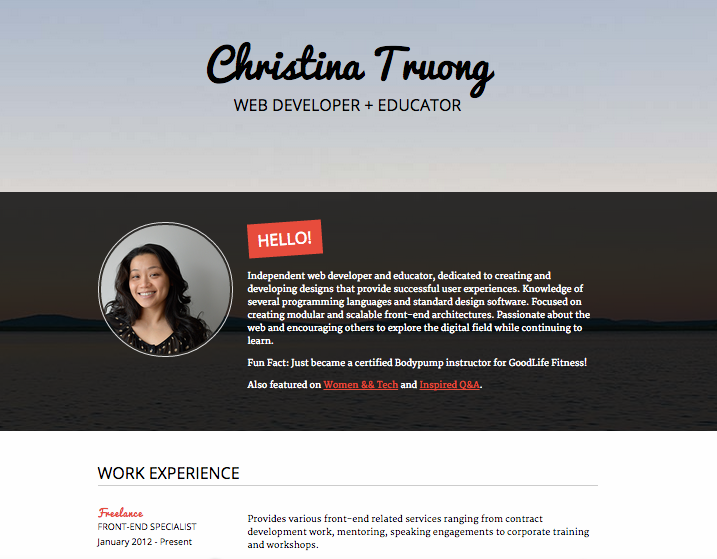 This workshop has been designed for beginners with some very basic experience with HTML & CSS (like attending a prior Ladies Learning Code Intro to HTML & CSS workshop). Participants should also be comfortable using multiple applications in a fast-paced learning environment.