Winnipeg: Ladies Learning Code Data Insights with Python for Beginners on N...
Description
Hey you! Have you joined the Canada Learning Code mailing list? If not, join here.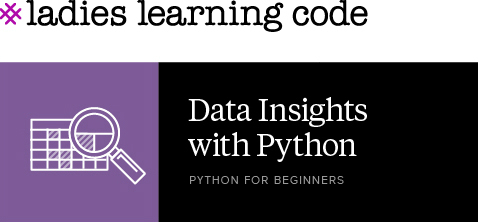 ---

Why Python?

Python is a great language for beginners. It's beautiful and clean-looking syntax means you'll spend less time being confused (it looks sort of like English!), and more time understanding and applying the fundamentals of programming. Python has a wide variety of uses from creating web applications to hardware programming to data analysis and scientific computing.
In this workshop, you'll learn the fundamental concepts of programming and how you can use this powerful tool to analyze data. You will learn how to read data from a file and extract useful insights for marketing and data analysis.

What will I have learned by the end of the workshop?

By the end of the workshop, you'll know the answers to the following:

- What is programming?
- What is Python used for?
- How do I write and run a python program?
- How can I read & analyze data in a file?
You'll be introduced to important concepts such as variables, types, conditionals and loops, and learn how to use an IDE to write more code even faster. (Not sure what any of that means? This workshop is perfect for you!)


Is this workshop for you?
This workshop has been designed for absolute beginners. If you know absolutely nothing about coding or computer programming, you've come to the right place!


What's Included: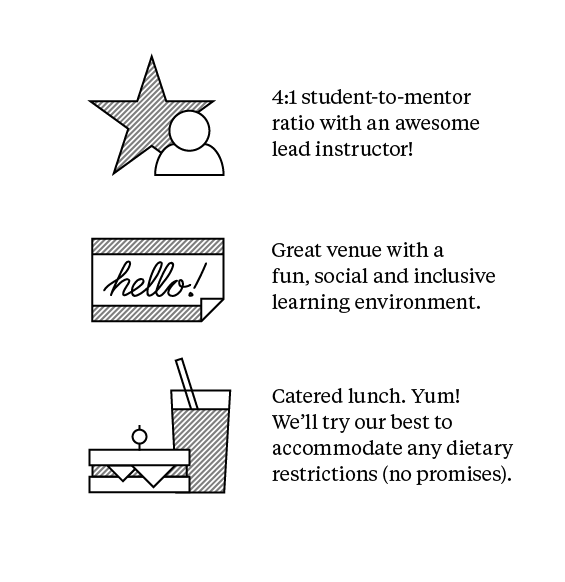 Requirements: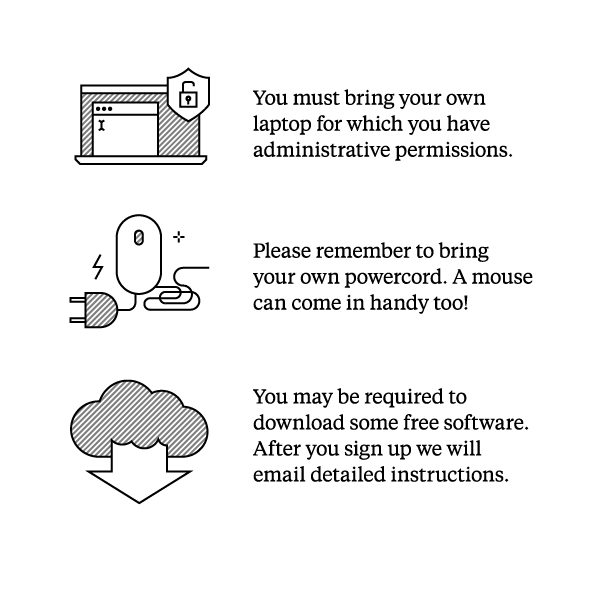 Questions? Email us at info@canadalearningcode.ca
You can also find us here:





What participants say about our programs:
"Honestly, the set up of one instructor - four students is brilliant."
"I'm super impressed with the organizers and participants, and I think it's a really valuable initiative"
"[The best part of the workshop was] the positivity, helpfulness and eagerness to learn/teach of every person in the room."
"After years of teaching myself to code, I wasn't sure how I'd find the collaborative experience of an LLC workshop- but it completely exceed my expectations. The lead instructor was clear and throrough, and the volunteer instructors were always ready to throw new challenges at us the moment they saw we'd completed the current task. Solving a coding problem has always been exciting for me, but havin a group of people equally excited about it was amazing!"
Hope to see you soon!
If for some reason you can't make it check out our REFUND POLICY.