Winnipeg & Steinbach Climate Hubs Launch
Let's get connected & transform our communities together. Join us for a (free) virtual networking event - bring friends and conversations!
About this event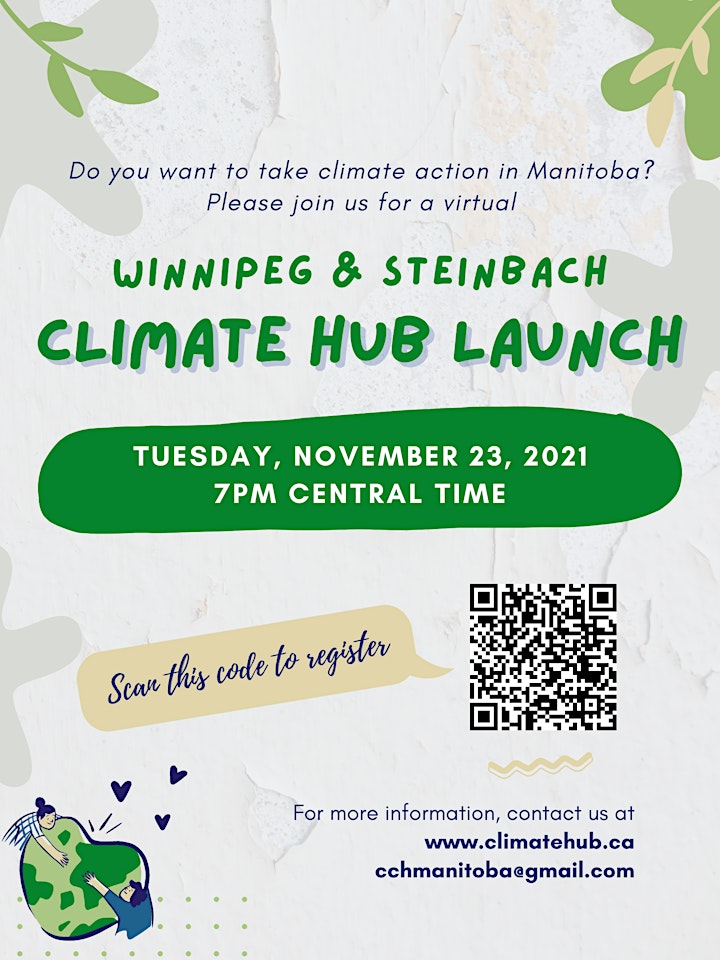 Winnipeg and Steinbach Community Climate Hubs are groups of citizens, businesses and organizations who are representative of their community and committed to helping their municipality accelerate progress along the FCM's 5-milestone framework.
At the core of each Hub are citizens from all walks of life committed to solving the climate crisis, including over 1400 Climate Reality Leaders who form the Canadian contingent of an international community of 40,000 global citizens.
Where do Hubs already exist?
Only in Canada for the time being. There are Hubs established or emerging in Winnipeg, Steinbach, Victoria, Vancouver, North Vancouver, Burnaby, Kelowna, Nelson, Calgary, Edmonton, Saskatoon, Regina, Saugeen Shores, Halton, Toronto, Kingston, Ottawa, Laval, Montréal, Victoriaville, and Halifax.
How do I connect to an existing Hub?
Join us at this event! :)
If you have signed up at ClimateHub.ca and have not yet heard from those leading the Hub in your community, write to us to be put in touch: contact@climatehub.ca. An interactive map at ClimateHub.ca will soon be available to let you know where Hubs are located and who you can contact in each of them.
Organizer of Winnipeg & Steinbach Climate Hubs Launch