Description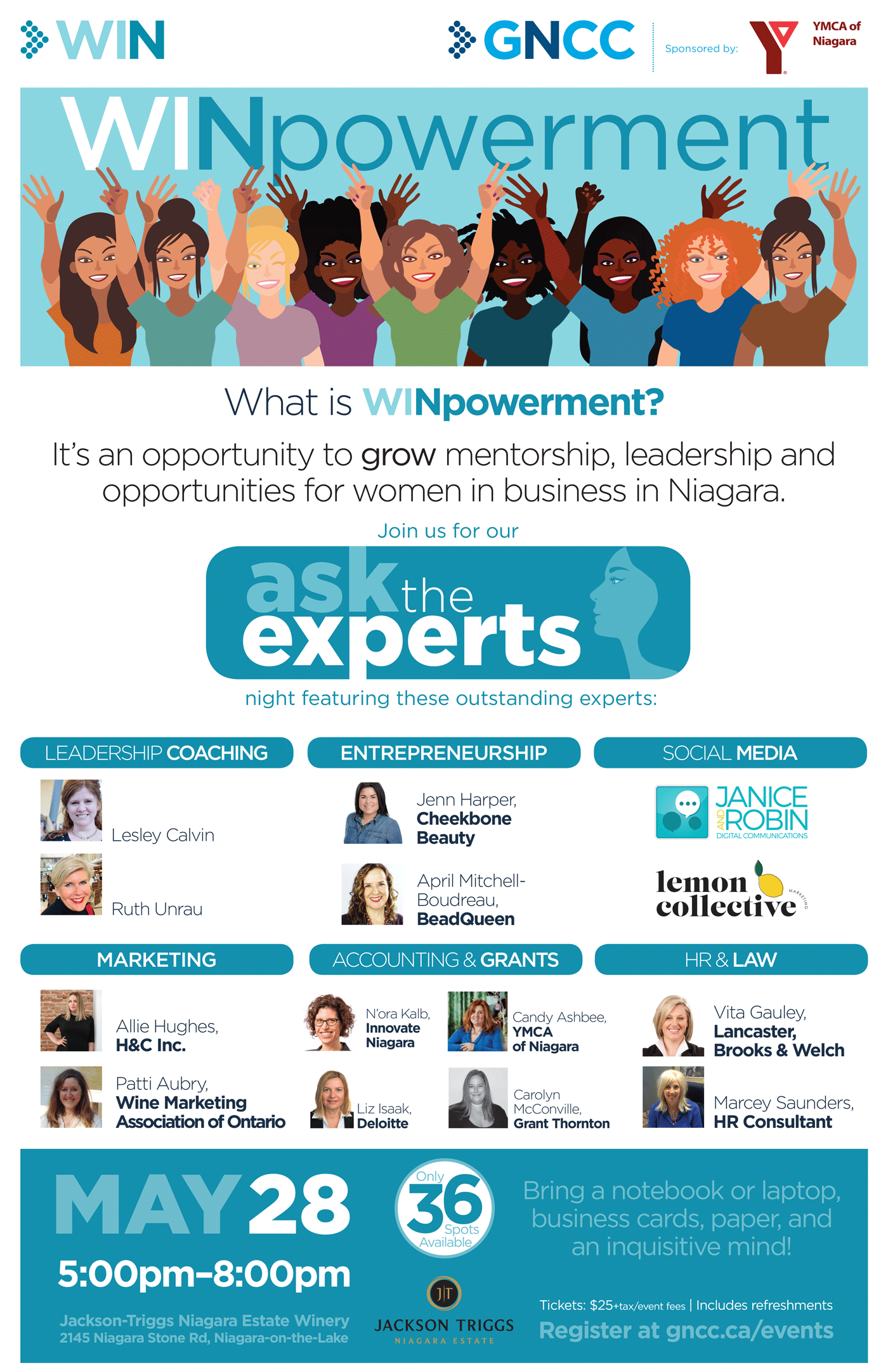 What is WINpowerment?
It's an opportunity to grow mentorship, leadership and opportunities for women in business in Niagara.
Join us for our Ask the Experts night featuring these outstanding experts:
ACCOUNTING & GRANTS
Candy Ashbee, YMCA of Niagara
N'ora Kalb, Innovate Niagara
Liz Isaak, Deloitte LLP
Carolyn MCConville, Grant Thornton LLP
ENTREPRENEURSHIP
Jenn Harper, Cheekbone Beauty
April Mitchell- Boudreau, BeadQueen
LEADERSHIP COACHING
MARKETING
Allie Hughes, H&C Inc.
Patti Aubry, Wine Marketing Association of Ontario
HR & LAW
Vita Gauley, Lancaster, Brooks & Welch
Marcey Saunders, HR Business Consultant
SOCIAL MEDIA
Janice & Robin Digital Communications
Lemon Collective
MAY 28 • 5:00pm–8:00pm
Jackson-Triggs Niagara Estate Winery
2145 Niagara Stone Rd, Niagara-on-the-Lake
Only 36 Spots Available!
Bring a notebook or laptop, business cards, paper, and an inquisitive mind!
Tickets: $25+tax/event fees • Includes refreshments
Sponsored by: YMCA of Niagara