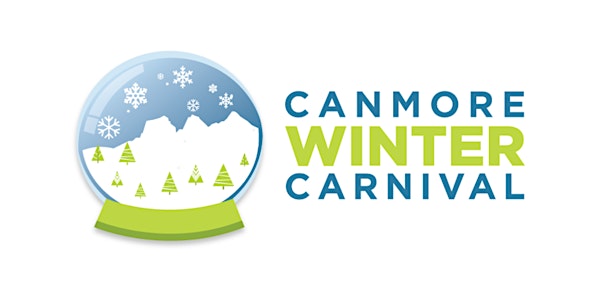 Winter Carnival 2023 - Carnival Cabaret
Join the Town of Canmore at its first ever Carnival Cabaret – an evening of musical entertainment for our 18+ residents and visitors.
When and where
Date and time
Sat, Feb 25, 2023 7:00 PM - 11:00 PM MST
Location
Stan Rogers Memorial Stage 609 5 Street #605 Canmore, AB T1W 2E9 Canada
About this event
Winters are fun and full of exciting things to do, and the Town of Canmore loves to celebrate the best parts of its winter lifestyle during the Canmore Winter Carnival.
Join us at the Stan Rogers Memorial Stage in Centennial Park on Saturday, Feb. 25th for our first ever Carnival Cabaret! This outdoor concert will feature three musical performers who are all local Bow Valley talent – Kerry Hunter, The Cave Arcade and Zebra. Get here early to grab a drink, some food and a spot by one of our bonfires.
Gates open at 6:30 p.m. and performances begin at 7:00 p.m.
This is an 18+ event – no minors permitted. ID will be required to enter.
Kerry Hunter is a singer/songwriter originally from Fort McMurray, AB. Having loved singing from a young age, Kerry really found her voice when she began playing guitar in her early 20s and frequenting the open mics around her hometown. Since moving to Canmore six years ago, she has developed into an accomplished local musician, joining local band Northern Quarter in 2017. With an eclectic repertoire of covers as well as original music they have developed a strong following in the Bow Valley. She has almost a decade of experience performing in front of audiences with strong influences of jazz, blues, rock and punk. Her solo shows tend to have a sultry sound highlighted by her unique, powerful voice, song writing talents & diverse cover choices.
The Cave Arcade is an indie surf-rock group from Canmore, Alberta. Friends since primary school, its members have been playing together in various incarnations since the mid-2000s. The Cave Arcade drags the tones and guitar themes from classic surf rock and spaghetti western scores, over which to lay unique and sometimes comedic pulp inspired lyrics. Considering their land-locked roots, it is perhaps ironic that they reach for the west-coast vibes that their music at times reflects. The smooth vocals and guitar tones of Louis Trautman are complemented by the often over-driven guitar and tight harmonies of Andrew Laver. Bassist Eli Panning-Osendarp and drummer Jack Laver also provide a uniquely melodic counterpoint.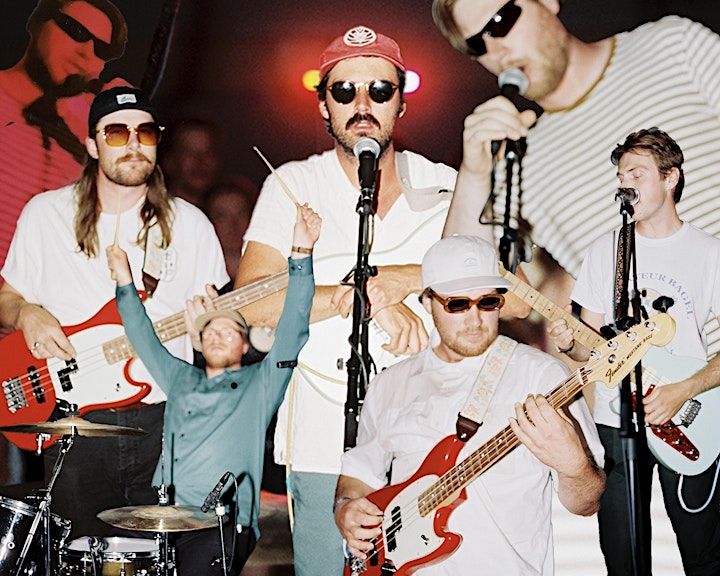 Zebra is a funk-rock band from Canmore, AB Canada. The band uses a smooth dose of tenor saxophone bouncing from funky rhythms to improvised grooves and good ol' rock n' soul.
The band's diversity is its strength - covering 4 generations between its 6 members. Joe Ernewein (saxophone) was raised on classic vinyl, Dave Crewe (drums) get some extra low end from those cassette tapes in the 80's, Mike Kragt (bass) was rocking the discman on his way to school while Jake Posacki (guitar), Jake Steif (trumpet) and Connor Satryo (drums) were spoiled with the onset of free digital music floating forever in the clouds. Despite these generational differences, the band settled on their common passion for strong groove and music that moves.
Zebra shares this passion with their audience through their live show. With a mix of originals/covers and genres to please a variety of audiences, the band works with the crowd to spark joy in the room.
The band's second EP "Fall Fly" was released in January 2022. Songs were recorded, mixed and mastered at their rehearsal studio in Canmore, AB. You can stream or purchase the EP online wherever you get your streams! In 2023, the band intends to expand their reach with performances around Alberta and BC.