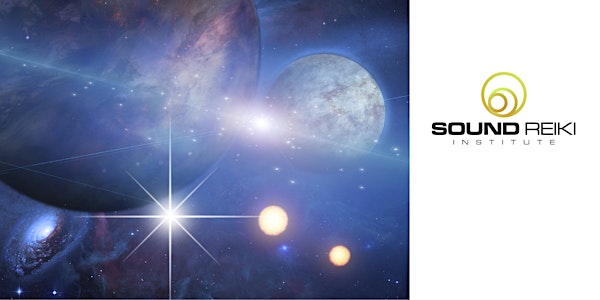 Winter Solstice Alignment to the Age of Aquarius
Ready for the Awakening? Join us on Zoom to activate a powerful new frequency that heralds the Age of Aquarius.
About this event
The December 21st Winter Solstice activates an unprecedented galactic shift, the activation of a new frequency that heralds the Age of Aquarius.
It is the beginning of a 2,000-year Era of Freedom and to maximize its many benefits we invite you to align to this new frequency on December 21st when it starts!!!
As we close this tumultuous year, we take with us the lessons we experienced and the shifts in how we look at things.
So many of us willingly let go of negative habits, patterns, and beliefs while others had them ripped out of their reality.
No matter how it happens,
You are awakening to the understanding that you are both Divine and human,
And you have so much more power than you may have known.
Your Divine Self is now taking the lead and offering you the opportunity to freely explore your Divine nature.
The Age of Aquarius is feminine energy so the Divine Feminine will be opening us all up to our intuition, replacing competition with cooperation and shifting our focus to humanitarian needs and solutions.
This is a wonderful, amazing energy that no one alive has ever experienced before!
Join Catherine Varga and Heather Hannan, Founders of Sound Reiki Institute, on Zoom for a magically powerful Sound Reiki alignment to the new vibration of the Age of Aquarius.
Get ready to set your intentions and let's give them wings as they fly into this new era with the frequency of Love.
Seats are limited so please register in advance.
Facilitators:
Catherine Varga is a gifted Intuitive, vibrational sound healing expert and inspiring teacher and lecturer. Wherever she goes she sets the tone to the vibration of joy. Catherine is a creator of Sound Reiki® Energy Healing and a creator of the SoulChild™ Alignment Method. She is committed to your empowerment and positive life changes.
Heather Hannan works with the vibrational frequencies of Sound Reiki to re-pattern energy and she does this with her voice. She has been gifted with the ability to see energy and the root source of blocks in people, places and things. Heather is also blessed to channel messages from the Archangel Gabriel. Heather is a creator of Sound Reiki® Energy Healing and a TransformationAll Life Coach.