Multiple Dates
Winter Trails at Silver Lakes - Mar 20th to Mar 21st - LAST WEEKEND!
Sales Have Ended
Registrations are closed
Time slots for this session are full - please check an alternate time slot.
Sales Have Ended
Registrations are closed
Time slots for this session are full - please check an alternate time slot.
Outdoor, lockdown-safe winter family fun - skating and walking trails - dogs on leash welcome. Hearty take-out and hot drinks.
About this event
Trail Walking at Silver Lakes Golf & Country Club (Mar 20th to Mar 21st) - UPDATE - LAST WEEKEND BEFORE CLOSING FOR THE SEASON! 25% off frozen takeout and 25% off dog treats!
Please note this is the booking site for trail walking only. The booking site for skating has been closed due to the warm weather.
THANK YOU ALL FOR AN AMAZING SEASON OF TRAILS AND SKATING! DUE TO THE WARM WEATHER WE HAVE DECIDED THAT THIS WEEKEND (MAR 20 AND 21) WILL BE OUR LAST WEEKEND OF TRAILS (SKATING HAD ALREADY CLOSED). BOOK YOUR SPOTS NOW AS YOU WON'T HAVE ANOTHER CHANCE UNTIL NEXT WINTER!
TIME SLOTS OPEN ONE WEEK IN ADVANCE, i.e., every Friday at10am, the following weeks' time slots will be published on social media and on our website www.silverlakesgolf.com. Please check booking site frequently as there may be last-minute cancellations. If slots open up and there is still time to fill them, we will post them on facebook ASAP, so please follow us on facebook to get the latest notifications. Please call us at 905 836 8070 if you are running behind - you will be considered a no-show if you are over 10 mins late and your spot may be given to someone else.
FYI York Region has moved from lockdown to the Red Zone and as a result some of the restrictions have been eased.  OUTDOOR DINING IS NOW ALLOWED. The only changes we are making at this point are the OPENING UP OF OUR WARMING STATIONS, which we previously could not do under the gathering limits.  As these have been increased to 25 outdoors, we are pleased to say you can now RELAX ON HAYBALES AROUND COZY, WOOD BURNING WARMING STATIONS (subject to this 25 person limit), AND ENJOY DELICIOUS FARE FROM SIXTEEN LAKES KITCHEN.  We are also increasing the number allowed on the walking trails from 5 to 8, leaving in half-hour increments.
Silver Lakes Golf Club is offering outdoor winter activities including ice skating and walking trails. Given the challenges of the past year, we wanted to offer a bit of fun for the community and a chance to get outside with the family for some much-needed lockdown-safe exercise. Although there is no charge to use the ice pad or trails, we ask that you consider donating a small amount ($5 suggested) to one of three local charities (Bluedoor, Inn from the Cold, and Newmarket Food Pantry) who are helping those most in need during this pandemic and lockdown. We have a donation jar in our Bistro but you can also donate by using the links above.
WE ARE OPEN FROM FRIDAY, JAN 22 – bring your skates and your family! DOGS ON LEASH ARE WELCOME!
Every weekend, Fridays to Sundays (10am to 5:15pm), weather permitting, FREE OF CHARGE, you can skate on our very own ice pad! (scroll down below to see video of it being built!) At present, we are allowing only 5 people on the ice at a time, so it will feel like your own private ice rink.
We have also partnered with an incredible company, Skateez, which produces a product that are like "training wheels for skates." Perfect for children, novice skaters, as well as people with disabilities. We have a limited number of Skateez that we would be able to offer for FREE, generously donated by Skateez. Please scroll down for more details. Take the fear out of falling – if you've always wanted to skate or bring your kids out skating, Skateez will give you or your kids the confidence to just get out and do it!
We have also opened up our beautiful course for walking trails – the longer one (2.5km) is our Ursa Major trail, the shorter one is our Ursa Minor trail (1.5km). We are doing our best to keep the trails clear so strollers should be fine, though please check our website www.silverlakesgolf.com for regular weather updates. We are allowing up to 8 people on our walking trails per session, departing every half hour, so you can count on a quiet walk.
We have launched a new sister business, Sixteen Lakes Kitchen & Bistro, which has prepared a delicious selection of seasonal snacks, hearty soups and wraps to keep you going after a brisk skate or leisurely stroll. Warm up next to our cozy, wood-burning warming stations, then relax on our locally sourced hay bales - hot chocolates for the kids and mulled wines for everyone else (a must-try)! We also have a lovely ice wine and port special with cheese, candied nuts and fruit.
Delicious fresh and frozen take-home meals will also be available for purchase. Please scroll down below to see menu. Our takeout "hot" line is 905 836 8070x233. Order while out-and-about and have your food hot and ready for pick-up! We will also have a Pup-Up Shop so you can pick up awesome goodies for your furry friends.
PLEASE READ CAREFULLY
DUE TO CURRENT COVID RESTRICTIONS IN PLACE, PLEASE NOTE THE FOLLOWING MEASURES. We may modify our approach based on additional guidance from the Government.
WE ARE ALLOWING UP TO 5 SKATERS ON THE ICE AT ANY ONE TIME. WE ARE ALLOWING UP TO 8 PEOPLE TO BOOK A TRAIL WALK PER SESSION - departing every half hour. Please take as long as you need on the trails, which can be walked multiple times. The staggered start times are just a way for us to manage the flow of people on the property.
NO WALK-UPS ALLOWED - ALL VISITORS MUST BE BOOKED ONLINE, EXCEPT FOR TAKEOUT-ONLY CUSTOMERS.
WE WILL HAVE COZY, WOOD-BURNING WARMING STATIONS SURROUNDED BY WELL-SPACED HAY BALES SO YOU CAN WARM UP AND ENJOY A GREAT MEAL. PLEASE NOTE - THERE IS A LIMIT OF 25 OUTDOORS, SO IF WE GET CLOSE TO EXCEEDING THIS NUMBER WE WILL ASK SOME GUESTS (WHO ARRIVED EARLIER) TO MOVE ALONG.
Please dress for the weather – wear warm clothes and appropriate footwear.
NO OUTSIDE FOOD OR DRINK IS ALLOWED – WE WILL HAVE HOT AND COLD DRINKS AVAILABLE FOR PURCHASE.
PLEASE STAY AT LEAST 2 METRES APART AT ALL TIMES.
MASKS MUST BE WORN OUTSIDE –INCLUDING WHEN WAITING IN LINE FOR TAKE OUT OR WAITING FOR THE WASHROOM. Please bring your own masks, though if you don't have one, we have masks available.
SILVER LAKES IS OFFERING 3 SEPARATE ACTIVITIES - SKATING, WALKING AND TAKEOUT. UNDER NO CIRCUMSTANCES SHOULD YOU INTERPRET OUR OFFERING TO BE AN ORGANIZED EVENT. WE ARE PERMITTING THESE ACTIVITIES ON OUR PROPERTY, AND PUTTING IN PROCESSES TO KEEP THESE ACTIVITIES SAFE, BUT WE ARE NOT PROMOTING AN ORGANIZED EVENT OR ANY ORGANIZED EVENTS.
THIS MAY SEEM VERY RESTRICTIVE BUT WE MUST DO THIS IN ORDER TO BE ABLE TO OPEN AT ALL. ANYONE NOT FOLLOWING THE RULES WILL BE ASKED TO LEAVE. WE NEED YOUR COOPERATION TO MAKE THIS WORK – HELP US MAKE THE MOST OF THIS WINTER LOCKDOWN!
Please keep checking in with us as we may change this approach if government guidelines change.
Why not take the hassle out of lunch or dinner? Take home some ready-made soup or our signature all-day breakfast hash, or else a frozen braised beef pie or lasagna from our takeout counter to heat up for dinner.
You do not need to book a spot if you just want to buy from our take-out counter, be it fresh or frozen foods. Just come on by. You can also drop by on your way up to or back from the cottage (post lockdown of course) to stock up on easy meals!
RULES AND REGULATIONS
• Skaters and walkers MUST BOOK ALL TIME SLOTS ONLINE. One person can book on behalf of a maximum of 5 people.
• FOR SKATING, EACH SKATER MUST BE COUNTED, SO FOR EXAMPLE, IF BOOKING FOR YOURSELF AND 2 KIDS, YOU MUST BOOK 3 SPACES. HOWEVER, IF YOU ARE, FOR EXAMPLE, A FAMILY OF 3 KIDS AND 2 ADULTS, AND THERE ARE ONLY 3 SPACES LEFT, YOU CAN STILL COME SO LONG AS ONLY 3 STAY ON THE ICE AT A TIME. SO 2 ADULTS COULD WATCH, OR 2 SKATERS COULD TAKE BREAKS AND SWAP OUT - AS LONG AS YOU KEEP TO YOUR MAX SPACES BOOKED AND THERE ARE NO MORE THAN 5 ON THE ICE AT A TIME. Please email us at events@silverlakesgolf.com if you have any questions at all about this - we can work around unique family circumstances.
• If you are only able to select "1" this means that there is only 1 spot left - if you are a couple, for example, wanting to use the walking trails, you will need to try to find another time slot that allows for 2 spaces.
• Each skating session is one hour, with 30 minutes for maintenance and turnaround.
• If you wish to skate and then walk, or vice versa, you must book two separate sessions, on two separate booking sites - one site for trail walking, and another site for skating (FYI this has been disabled until further notice due to the warm weather). We cannot guarantee you will get adjacent sessions. Thank you for your understanding.
• If you change your plans, please cancel your registration ASAP (we ask for at least 24 hours' notice) to make the space available for someone else - we have an active waitlist. You have 20 mins to book once you have been notified that a spot has been released to you off the waitlist - all waitlisted people will be offered the spot at the same time so it's first come, first served. If no one books the spots by then, the spot will be opened up to everyone.
• Capacity is limited to 5 skaters per session. Social distancing protocols must be practiced, though skating closely with small children in your household is permitted.
• Capacity is limited to 8 trail walkers per session - departing every half hour. Social distancing protocols must be practiced. Please stay to the marked trail.
• All visitors, skaters, and walkers, MUST CHECK IN AT THE PRO SHOP. This is so we know who is on the property for contact tracing, safety and insurance purposes. A map of the property is available at check-in and also if you scroll down below. You will receive a #silverlakesskates sticker at check-in so we can confirm everyone on the property has registered.
• COVID face masks must be worn by all skaters on the rink and inside the Clubhouse. Children under 10 years of age must wear a CSA helmet with full facial protector – COVID face masks must be worn underneath. Children ages 10-16 are also required to wear helmets, but full facial protectors are not required. It is strongly recommended that all skaters wear a helmet.
• Washrooms are available in the Clubhouse but skates must be removed before going indoors. Washrooms are to be used one at a time – please form a line outside the Clubhouse. Diaper change available in women's change room.
• We have first aid points and marshalls on the property to help ensure safety.
• Plenty of free parking available
• Unfortunately, we do not offer skate rentals.
• Hockey or shinny is not permitted.
• DOGS MUST BE KEPT ON LEASH –WARNING - THERE ARE MANY PONDS AND LAKES ON THE PROPERTY – WHILE THESE ARE CLEARLY MARKED, DOGS THAT RUN ONTO THESE PONDS COULD FALL IN - DO NOT ATTEMPT TO CHASE AFTER YOUR DOG ON ANY ICE SURFACE.
• You must clean up after your dog and dispose of waste in the bins provided (located at the entrance/exit of the trail as well as midway). Baggies are available at the Clubhouse if requested. We will have watering stations for your dogs to drink from at the entrance/exit of the trails.
• PLEASE DO NOT LITTER! TRASH BINS HAVE BEEN PROVIDED.
• Please contact events@silverlakesgolf.com if you are interested in BOOKING A PRIVATE OR CORPORATE EVENT, which we can now offer in a limited capacity. You can also email us at events@silverlakesgolf.com if you are having problems booking a time slot or if you need help cancelling a time slot.
• Your safety is our number 1 priority. Please maintain a safe distance of at least 6 feet from other people. Stay at home if you are feeling sick, have been out of the country, or suspect you have been exposed to COVID-19. Wash or sanitize your hands. We cannot guarantee you will not be exposed to COVID-19 - you assume the risk of COVID-19 exposure when you participate in activities at Silver Lakes.
• GATES CLOSE AT 5:15 SHARP – PLEASE START HEADING BACK TO YOUR CARS BY 5 – LAST ENTRANCE FOR WALK IS AT4pm.
• WARNING - Ice skating, winter trail walking and other outdoor activities involve inherent risks, including personal injury and death. By participating in these activities at Silver Lakes Golf & Country Club Ltd., you do so at your own risk and you assume these risks voluntarily. You and your legal representatives agree to waive all claims that you may have in the future and to release and forever discharge Silver Lakes Golf & Country Club Ltd. from all liability for all personal injury, death, property damage or loss resulting from your participation in these activities at Silver Lakes Golf & Country Club Ltd.
• While we are doing our best to clear the snow off the paths, we are generally not salting the paths so conditions can still be icy. Silver Lakes reserves the right to cancel any time slots due to bad weather or other safety concerns. You will be emailed with as much notice as possible if we have to cancel any time slots. If you have booked you will receive an email on the day of your reservation confirming the weather conditions for the day, though we urge you to check our website regularly at www.silverlakesgolf.com for weather updates. If the conditions are icy or snowy but not overly so, we will likely be open; however, if you are elderly or are using a stroller, we ask that you consider coming on a different day and giving your spot to someone else.
• If you are interested in a set of Skateez for yourself or your family, please let us know. Upon booking, you will be asked to confirm if you would like a set of Skateez, along with what size. ONLY ONE PAIR PER FAMILY. When you come in for your skate, we will help you fit them, although they are very easy to use. See Skateez for more information on the product as well as sizing and weight limits.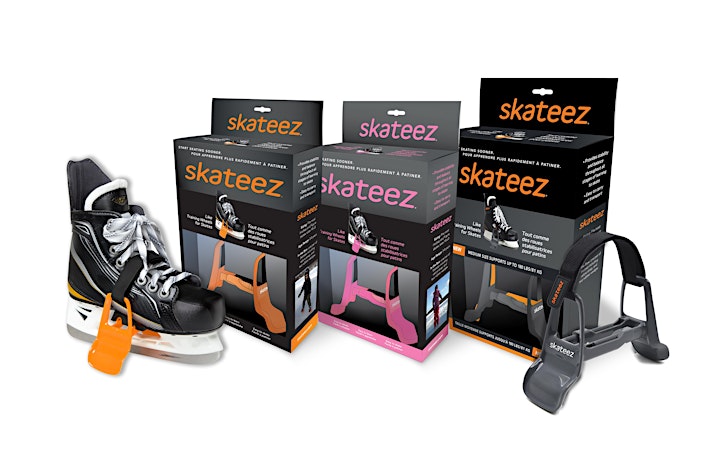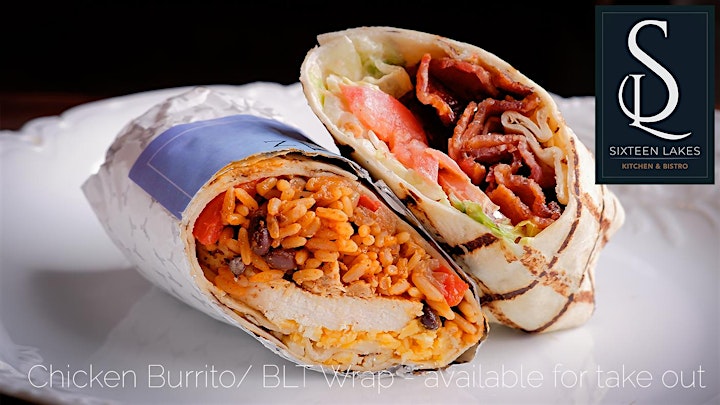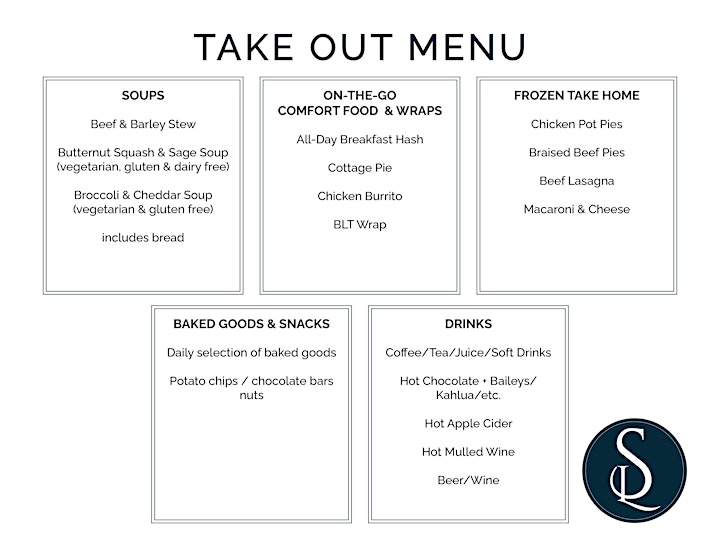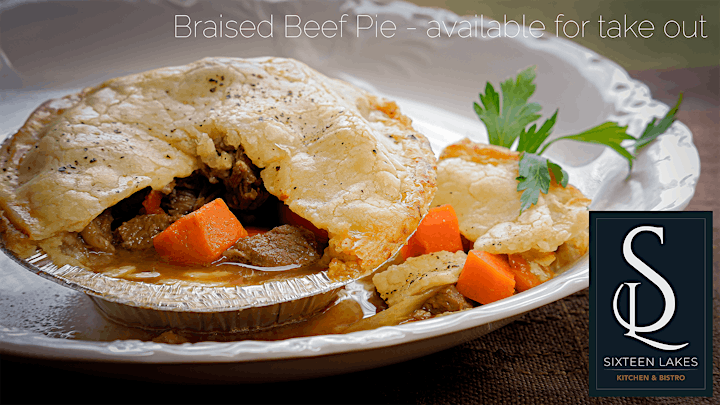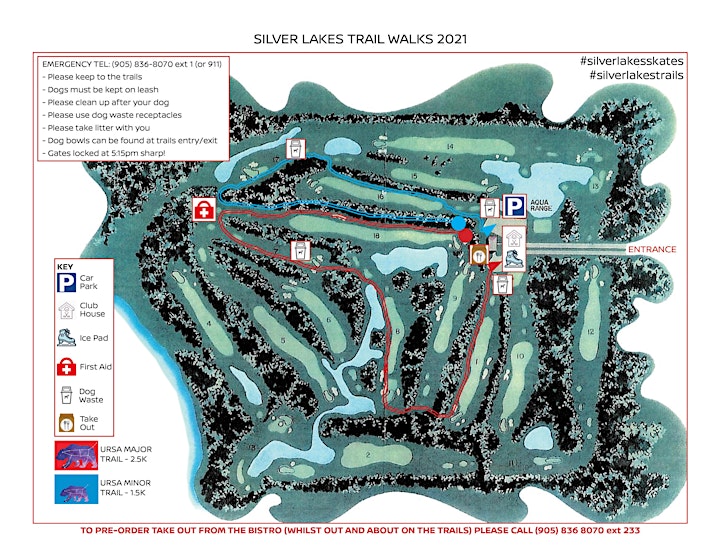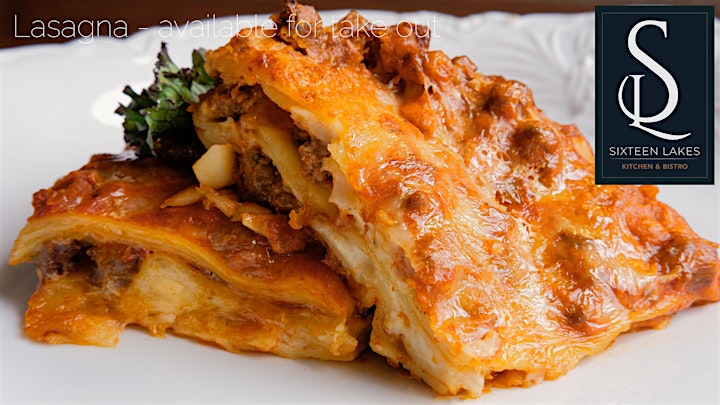 Organizer of Winter Trails at Silver Lakes - Mar 20th to Mar 21st - LAST WEEKEND!