Join us for the Last Hurrah of the Hive Shop!
About this event
It has been far too long and we are very much looking forward to celebrating the season with the 2021 Winter Wonder Open House and Sale. Join us for our much anticipated holiday event, including homemade festive treats, 30% off all shop items, and our special free mini offerings.
This year's offerings include the once-a-year Christmas Tarot reading with Tiffany, a unique Storytelling reading with Ben or a mini personal sound healing session with Carrie. Please note limit of one offering per person. Sign up sheets will be available. Be sure to sign up for your offering of choice when you arrive.
There will also be a Festive Fizzie station set up in the classroom for anyone who wants to make one. Imbue with your highest intention for 2022 and let the magic unfold!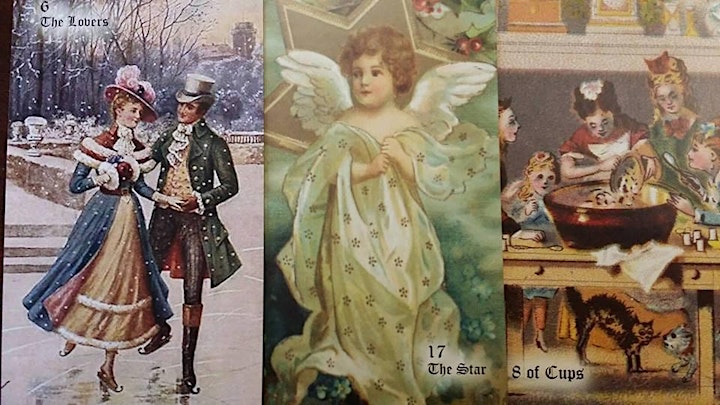 Organizer of Winter Wonder Open House and Sale (Dec 19, 1 - 2:30)
Have you ever dreamed of a beautiful sanctuary that embraces all aspects of self-discovery and healing? A place to explore and share in vibrant, enlightening classes? Or in the safe, sacred space created one-on-one? A place to tap into creativity, rest in meditation or engage in new paths of insight?

Such a place does exist. It is Kitchener's own Hive and Grove.

Facilitating classes that introduce the spirit to new avenues of introspection, The Hive is a wonderful place to begin your journey.

The Grove is a personal space of safety and inner work. Registered psychotherapist Tiffany Lazic brings over 20 years experience in spiritual psychotherapy, offering services that are conducted with a holistic approach to healing. Many journeys to well-being begin here, in The Grove.
Located in a wonderful space close to downtown Kitchener, The Hive and Grove also offers a wide selection of products, books and resources to support healing, empowerment and self-insight through the Gifts for the Soul shop located in The Hive.

We invite you to enter the sanctuary...