Description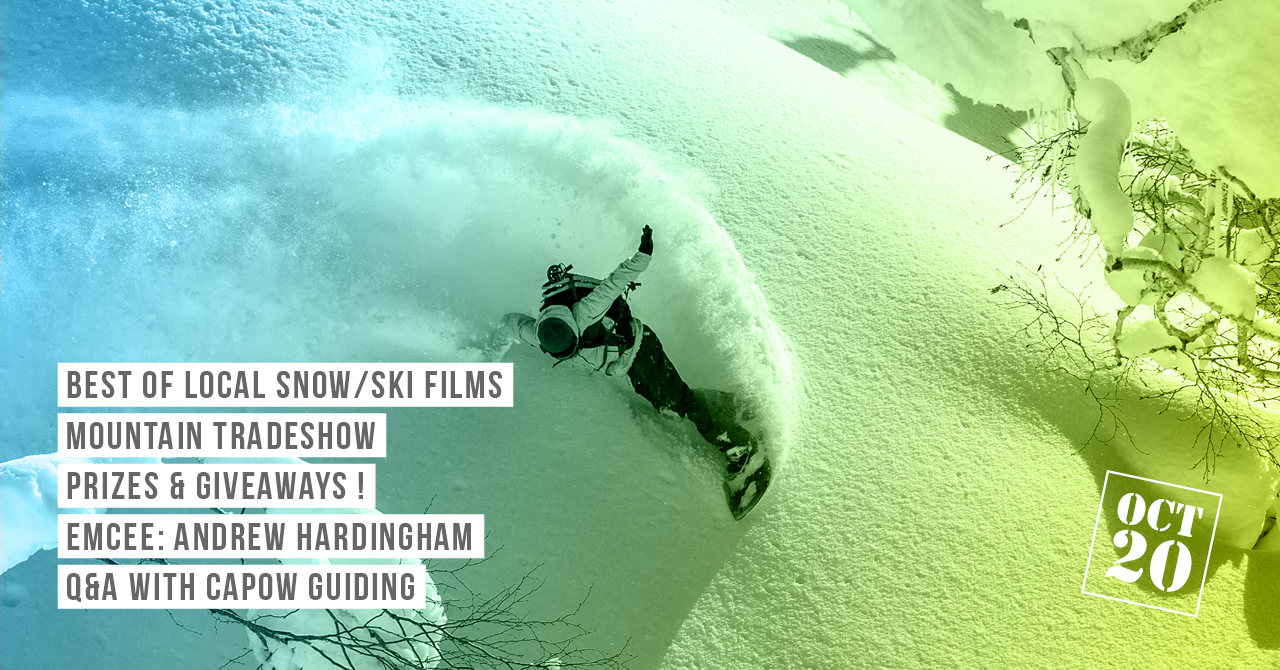 WINTERSTOKE BANFF
Best of Local Snow/Ski Films + Mountain Trade Show + Q&A with Capow Guiding
A sold-out event in its first year, Winterstoke is an annual pre-season gathering in Banff, Alberta, hosted by Crowfoot Media. Emceed by pro snowboarder/local funnyman Andrew Hardingham, Winterstoke attracts snow sport enthusiasts for a night of beer, the 'best of' local ski and snowboard footage, Q&A session with Capow Guiding, prizes and giveaways, and a winter industry trade show.
Winterstoke filmmakers have big prizes up for grabs, including the Local's Choice and Judge's Choice Awards. The first 100 audience members to arrive go home with a swag bag full of product and promo from our sponsors.
Event date:

October 20, 2016

Event time:

8:00 - 11:30 p.m.

Location:

Park Distillery, Restaurant + Bar
EVENT PARTNERS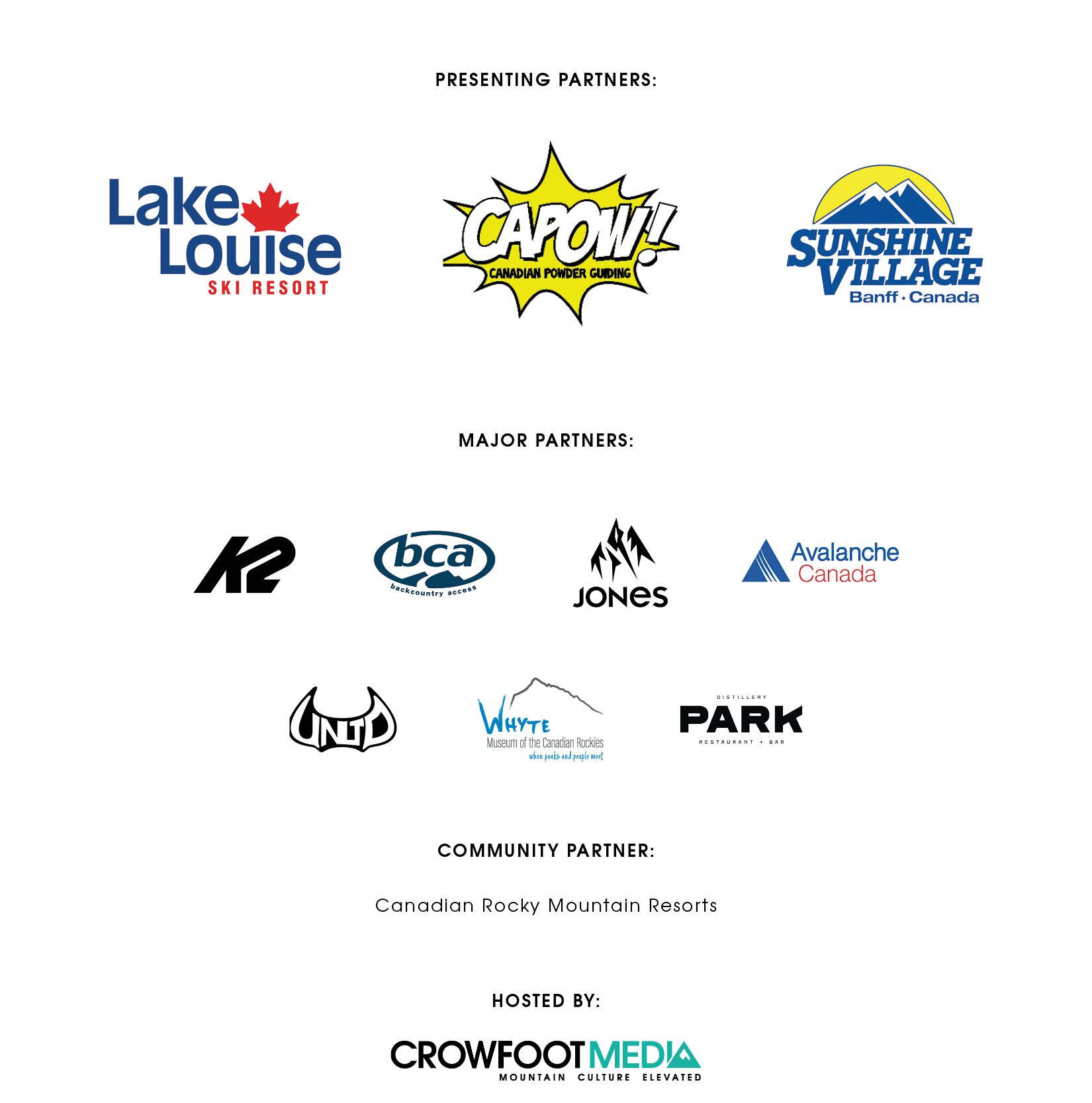 FILM AWARDS
LOCAL'S CHOICE
The Audience will have a say in whose film they liked the best, with our Local's Choice Award.
JUDGE'S CHOICE
Our panel of judge's will have a say in whose film they liked the best, with our Judge's Choice Award.
ABOUT CROWFOOT MEDIA
Known throughout the Canadian Rockies for producing top-notch mountain culture events, Crowfoot Media is a Banff-based publishing house and the creative force behind the Canadian Rockies Annual. Last year's events included Spindrift Sessions (a speaker series), Winterstoke and Rockies 1.0, a launch party with Shred Kelly to ring in the inaugural volume of the Canadian Rockies Annual.
Organizer of Winterstoke Banff 2016
Crowfoot Media is the creative force behind the award-winning Canadian Rockies Annual, an archival-quality mountain culture magazine published independently in Banff, Alberta.
We engage diverse generations of mountain lovers through our archival-quality print magazine, our web-exclusive articles and resources on CrowfootMedia.com; and community events.
We are committed to high-quality storytelling, carefully curated and polished content, beautifully designed publications, and a high calibre of event production – all with the goal of elevating mountain culture to new heights.