Description
Program Overview:
In lockstep with Ontario's Driving Prosperity Initiative, AVIN continues to offer funding opportunities to SMEs to help you engage in market-driven R&D activities. Up to $1M is available to support suitable projects.
The WinterTech AV Development fund will enable collaborative projects to develop, test, validate and commercialize products focused on advancing AV Research and Development for use in severe winter weather conditions.
Agenda:
9:00 am - 10:00 am: An information session led by Dan Ruby and Martin Lord from OCE who provide an overview of current AVIN programs:
Talent Edge
AV R&D Partnership Fund
The new WinterTech AV Development Fund
The Eventbrite registration is for the information session from 9:00 am - 10:00 am.
10:00 am - 2:00 pm: Dan and Martin will be available for 30-minute meetings to discuss your specific project.
1-on-1 meeting registration will be on site on a first come, first serve basis.
Light refreshments will be provided.
Program Eligibility:
Collaborative projects must be within the development, prototyping and validation stage at technology readiness levels 5-7
---
Speakers
Dan Ruby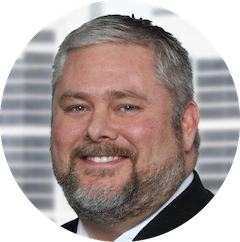 Dan Ruby joined OCE in 2016 as a Business Development and Commercialization Manager. He is currently also the Sector Manager for Automotive and Mobility, responsible for delivering AVIN / OCE funding programs throughout Ontario. Dan's prior role as Economic Development Manager for the City of Vaughan, responsible for the Innovative Research, Development and Design convergence sector. In this capacity, Dan created and led the development of the Vaughan International Commercialization Centre (VICC) initiative.
Dan has also founded four companies in his career along with a not for profit called 'the Green Connections Network". He holds an Honours Bachelor of Science from the University of Toronto in psychology.
Martin Lord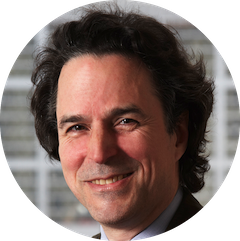 Martin is a member of the team delivering the Autonomous Vehicle Innovation Network (AVIN) initiative. His work at OCE involves interacting with academia and companies - start-ups to multinationals - to help drive economic growth from R&D collaboration.
Before his OCE stint, Martin has held various positions in R&D and international business development for small and large companies, from Nexus Engineering to Nortel Networks.
His interests are wireless communications, human-machine interfaces, and everything about connected and automated vehicles.
Martin holds an M. A. Sc. from the University of British Columbia and a B. Eng. (Honours) from McGill University, both in electrical engineering.
Jesika Briones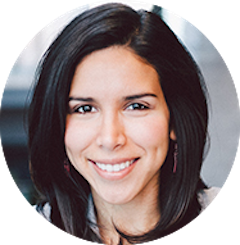 Jesika manages and oversees deliverables for the Autonomous Vehicle Innovation Network's (AVIN) Toronto Regional Technology Development Site (RTDS). Located at MaRS, the Toronto RTDS has a particular focus on artificial intelligence and machine learning as they apply to connected and autonomous vehicles. Jesika connects MaRS teams, MaRS-supported companies and partners to various RTDS locations and stakeholders across Ontario. Prior to joining MaRS, Jesika worked at the Ontario Centres of Excellence as a portfolio manager, automotive and mobility. She also worked for a Japanese automotive original-equipment manufacturer (OEM) in Monterrey, Mexico. Jesika holds a bachelor degree in manufacturing engineering with a specialization in total quality management, as well as a master of engineering in entrepreneurship and innovation. In 2014, Jesika was selected for the prestigious Action Canada fellowship program while also being recognized as one of the "Top 10 Most Successful Mexicans in Canada" by Latinos magazine.