Description



WiRE Networking Meet-ups
Compelling Presenters. Welcoming Environment. Women Only
Join us on Wednesday February 21st in Missisauga for the next WiRE Networking Meetup.
WiRE meet-ups present a welcoming and casual opportunity to meet peers, share ideas and opportunities, and educate colleagues about projects and initiatives of interest to the group. All women working in a field related to renewable energy are invited, as are students and developing professionals who are looking for perspectives on joining the renewable energy sector. Light refreshments are served.
Guest Speaker: Neetika Sathe, Director, Advanced Planning - Alectra Inc.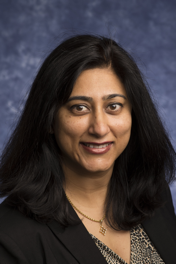 Neetika Sathe is Director, Advanced Planning at Alectra Inc. Her role in the organization is to identify, analyze and develop leading-edge, green, innovative technologies and disruptive business models. Prior to joining Alectra, Neetika was the Chief Marketing Manager at Nissan Canada responsible for the launch of the all-electric Nissan LEAF in Canada.
She serves on the board of several industry associations such as SmartGrid Canada and Electric Mobility Canada, including chairing the Board of NSERC Energy Storage Technology (NEST) Network. Neetika was recognized by Energy Storage North America with the 2016 Champion Award for her leadership and exceptional achievement in advancing energy storage technology. Neetika has a Masters degree in Physics from Panjab University, followed by an MBA from McMaster University.

We hope to see you there!
FOR STUDENT REGISTRANTS:
In order to confirm attendance, you must register the week prior to the event, and email info@womeninrenewableenergy.ca detailing why you are interested in this event, and what you hope to learn from it. Please also include a phone number and email address where we can reach you. Please note that WiRE reserves the right to refuse tickets to students who "no show" at more than one event.
If you have any questions, please contact info@womeninrenewableenergy.ca. We sincerely thank you for your support and we look forward to your continued participation at our events.
Event Photography and Videography:
Please be advised that photographs and video may be taken at WiRE events for use on the WiRE website, in marketing materials, and for other WiRE publications. By registering for this event, you consent to WiRE photographing and using your image and likeness.