WiRE Ottawa Chapter & 20/20 Catalysts Program - Networking Event - WOMEN ON...
Description
WiRE Ottawa Chapter & 20/20 Catalysts Program - Networking Event - WOMEN ONLY
WiRE Networking Meet-ups
Women Only. REGISTRATION IS REQUIRED
Compelling Presenters. Welcoming Environment. Women Only
Ottawa Networking Meet-up


On Monday
July 17th
, join WiRE and partners
20/20 Catalysts
and the
Aboriginal Apprenticeship Board of Ontario (AABO)
for a welcoming and casual opportunity to meet peers, share ideas and opportunities, and educate colleagues about projects and initiatives of interest to the group. All women working in a field related to renewable energy are invited, as are students and developing professionals who are looking for perspectives on joining the renewable energy sector.
Featured Speakers:
Tanna Pirie-Wilson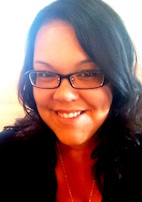 Tanna is a very proud Wolastoqiyik from Neqotkuk Maliseet Nation (Tobique First Nation). She is currently the CEO of Band Operations for her community and has a keen interest in green technology and sustainable energy projects, which has developed into a passion for moving towards greener communities. Tanna feels that now more than ever is the time where integrating First Nation traditional methods of sustainability with today's green technology will help us create greener and brighter futures for the next 8 generations. Tanna was a Catalyst for the 2016 20/20 Catalysts Program.
Cara Sanders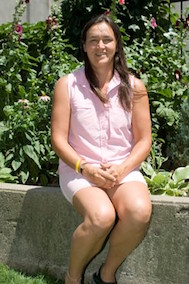 Cara Sanders is a proud Anishnaabe Kwe woman and member of Curve Lake First Nation in Ontario. During her career, Cara has been an advocate to First Nations across Canada supporting them on environmental concerns and development.
Cara completed a Master Degree in Spatial Analysis focusing on the Environment, Remote Sensing and Geographic Information Systems (GIS) and was Ryerson Universities first Aboriginal Masters Graduate. The Focus of her research was a spatial comparison of the socioeconomic characteristics of Aboriginal people across Canada comparing the results with different non-Aboriginal populations. Cara's bachelor's degree in Geographic Analysis from Ryerson University focused on the Environment and GIS. Cara also received her Certified Engineer Technologist (CET) in 2010.
During her years working with a large consulting firm, Cara gained vast experience in environmental projects as an analyst, specializing in Federal and Provincial environmental assessments (EA), First Nation engagement and consultation, public consultation, field studies and geographic information system. Cara is now self employed and using her knowledge and experience working with First Nation on housing and renewable energy projects with a specific focus in remote communities. Cara participated in the inaugural 20/20 Program as a Catalyst in 2016, and is now applying her expertise and experience to her work with Lumos Energy.
Cara was highly involved with the Native community within the City of Toronto, she spent more than twenty years volunteering throughout the City of Toronto at Native organizations; her specific focuses were food services, Aboriginal Student Services within Ryerson University, Native Women's Resource Centre and the City of Toronto's Aboriginal First Nations Day.
About our Partners
The 20/20 Catalysts Program is a hands-on program designed to support Indigenous communities embarking on clean energy projects. Working collaboratively with the guidance of Indigenous leaders and clean energy practitioners from across the country, Catalysts will gain the skills and tools needed to maximize the social and economic benefits communities gain through clean energy initiatives.

The Aboriginal Apprenticeship Board of Ontario (AABO) is a not-for-profit organization dedicated to increasing the number of Aboriginal people in the trades in Ontario. The AABO is the embodiment of the Ontario-based Aboriginal Apprenticeship Strategy as defined in the document "Supply Meeting Demand." Its purpose is to ensure that the components of the Strategy are well articulated through a plan of action, which will have measurable and positive results throughout the province.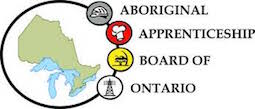 Parking: free on site

Event Photography and Videography:
Please be advised that photographs and video may be taken at WiRE events for use on the WiRE website, in marketing materials, and for other WiRE publications. By registering for this event, you consent to WiRE photographing and using your image and likeness.