Description
WiRE Networking Meet-ups
Women Only. REGISTRATION IS REQUIRED
Compelling Presenters. Welcoming Environment. Women Only
Toronto Networking Meetup
Join us on Monday April 24th for the next WiRE Toronto Chapter Networking Meetup! WiRE meet-ups present a welcoming and casual opportunity to meet peers, share ideas and opportunities, and educate colleagues about projects and initiatives of interest to the group. All women working in a field related to renewable energy are invited, as are students and developing professionals who are looking for perspectives on joining the renewable energy sector.
This event will also feature Cara Clairman of Plug'n Drive as guest speaker.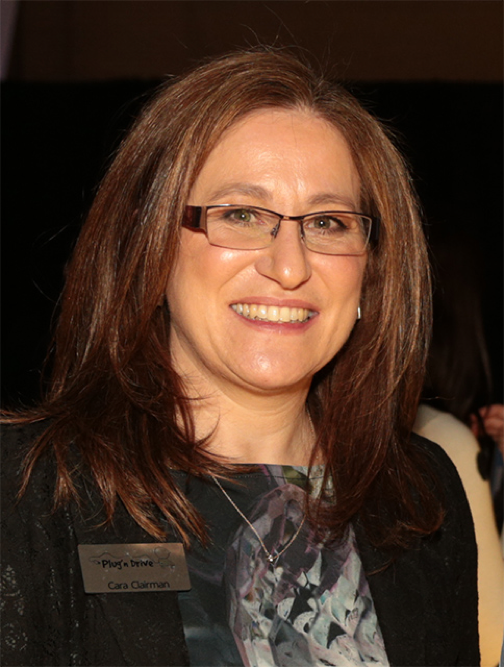 Cara Clairman is President and CEO of Plug'n Drive, a non-profit that is accelerating the deployment of EVs to maximize their environmental and economic benefits. In just over five years, Cara has taken Plug'n Drive from an idea to a thriving non-profit, recognized as a leader in the EV space. Cara has more than 20 years of experience working in the environmental and sustainability fields, including 12 years working at Ontario Power Generation, initially as OPG's environmental lawyer and later in the role Vice President of Sustainable Development. Prior to joining OPG, Cara spent five years practicing environmental law with the Torys law firm. She holds a Bachelor of Laws from Osgoode Hall and a Masters in Environmental Studies from York University, as well as an Honours Bachelor of Science degree from Queen's University. Cara is currently driving the 100% electric Nissan Leaf as her personal car and she has put her money down on the Tesla Model 3 as well as the Chevy Bolt!
We hope to see you there!
FOR STUDENT REGISTRANTS: In order to confirm attendance, you must register before April 19, and email Joanna Osawe (info@womeninreneableenergy.ca) detailing why you are interested in this event, and what you hope to learn from it. Please also include a phone number and email address where we can reach you. Please note that WiRE reserves the right to refuse tickets to students who "no show" at more than one event.
Event Photography and Videography:
Please be advised that photographs and video may be taken at WiRE events for use on the WiRE website, in marketing materials, and for other WiRE publications. By registering for this event, you consent to WiRE photographing and using your image and likeness.