Description
WiRE Networking Meet-ups
Women Only. REGISTRATION IS REQUIRED
Compelling Presenters. Welcoming Environment. Women Only
Toronto Networking Meetup
Join us on Wednesday, May 24th for the next WiRE Toronto Chapter Networking Meetup! WiRE meet-ups present a welcoming and casual opportunity to meet peers, share ideas and opportunities, and educate colleagues about projects and initiatives of interest to the group. All women working in a field related to renewable energy are invited, as are students and developing professionals who are looking for perspectives on joining the renewable energy sector.
This event will also feature Alicia Woods of Covergalls Inc. as guest speaker.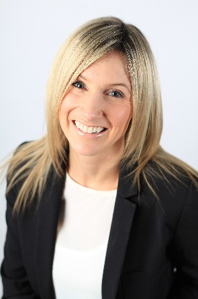 Alicia started working in the mining and supply service sector in 2000 as part of the then family owned business, Marcotte Mining. There she held a number of positions from administrative to sales and marketing while studying business administration at Cambrian College. In Sept. 2008 she joined MacLean Engineering where she played an integral role in enhancing the company's presence in the mining industry while building corporate relationships as Director of Sales - North America. As the first female board of director for SAMSAA, Alicia echoes the organization's mission to promote the strength of Sudbury's mining and supply industry. She's also a strong advocate in encouraging more young women to consider a career in the industry. Part of promoting that field means creating an environment that acknowledges and then accommodates gender specific differences. Being in the mining supply and service sector since 2000, Alicia identified a need for women's specific garments and tools. As a result she created Covergalls Workwear, the Sudbury-designed and Canadian-manufactured coverall tailored specifically for a women's physique and needs. The Covergall along with a growing line of workwear designed by Alicia is sold across the country. Interest in the product has been overwhelmingly positive since her appearance on CBC's Dragons Den, with garments purchased by mining companies as far north as the Yukon and overseas in Russia. Recently, she returned to Marcotte Mining to assume the position of General Manager. Alicia has been named a Woman of Distinction by YWCA, Entrepreneur of the Year by Influential Women of Northern Ontario, a recipient of 40 under 40 by NOB and the the Innovation Award by BPW. This past March she received the 1st YMP (Young Mining Professionals) Eira Thomas award and was named to the 2017 class of Young Global Leaders by the World Economic Forum. Alicia lives in Sudbury with her husband and two children.
We hope to see you there!
FOR STUDENT REGISTRANTS: In order to confirm attendance, you must register before April 19, and email Joanna Osawe – WiRE Co-Founder & Co-Chair (info@womeninreneableenergy.ca) detailing why you are interested in this event (minimum of 100 words required), and what you hope to learn from it. Please also include a phone number and email address where we can reach you. Please note that WiRE reserves the right to refuse tickets to students who "no show" at more than one event, or who register but fail to provide the required information.
Event Photography and Videography:
Please be advised that photographs and video may be taken at WiRE events for use on the WiRE website, in marketing materials, and for other WiRE publications. By registering for this event, you consent to WiRE photographing and using your image and likeness.