Description
WiRE Networking Meet-ups
Women Only. REGISTRATION IS REQUIRED
Compelling Presenters. Welcoming Environment. Women Only
Toronto Networking Meetup
Join us on Wednesday June 28th for the next WiRE Toronto Chapter Networking Meetup! WiRE meet-ups present a welcoming and casual opportunity to meet peers, share ideas and opportunities, and educate colleagues about projects and initiatives of interest to the group. All women working in a field related to renewable energy are invited, as are students and developing professionals who are looking for perspectives on joining the renewable energy sector.
Featured Speaker: Lori Cammerota, DVP Finance, HBC.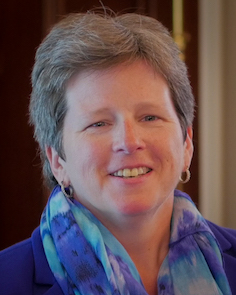 Lori Cammerota believes that every person has passion, skills and energy they want to invest in fun and exciting ways, in both their personal and professional lives. As an executive and professional leadership coach, Lori loves to revitalize people's spirit while creating exciting connections. Helping people discover how their core inner values, driving motivators and communication styles impact their families, friends and teammates brings joy to Lori's life. Lori is a dynamic and powerful leader. Her coaching style is both grounded and insightful which creates the space for personal and team transformation. Lori loves to guide people in their adventure of crafting exciting, challenging and profitable leadership strategies.
Lori has been fortunate to enjoy unique experiences in blue chip companies such as Hudson's Bay Company, Loblaws, Sobeys, DHL Express Canada, Purolator Courier, Canadian Tire, CIBC and Deloitte. Roles ranging from CFO to operational leadership, large scale ERP project direction and disaster recovery provide Lori with an unusual breadth and depth of wisdom. Her practical nature and penchant for finding new perspectives is the 'secret sauce' to Lori's Lead from Love approach. Integrating inner wisdom, energy and vision sets the stage for your amazing future.
We hope to see you there!
FOR STUDENT REGISTRANTS: In order to confirm attendance, you must register before June 21, and email Joanna Osawe (info@womeninreneableenergy.ca) detailing why you are interested in this event, and what you hope to learn from it. Please also include a phone number and email address where we can reach you. Please note that WiRE reserves the right to refuse tickets to students who "no show" at more than one event.
Event Photography and Videography:
Please be advised that photographs and video may be taken at WiRE events for use on the WiRE website, in marketing materials, and for other WiRE publications. By registering for this event, you consent to WiRE photographing and using your image and likeness.