Description
Wisdom From the EAST; Two Events with Zen Buddhist Master, Nissim Amon
June 28th - Evening Event: 6:30 pm- 10:00 pm - "A Life of Joy and Freedom from Anxiety"

*Investment: $79 Includes coffee, tea, water and light snacks*
June 29th - FULL DAY Experience: 10:00 am - 4:00 pm - "Understanding the Human Psyche and Finding Ways to Inner Peace"
*Investment: $149 Includes coffee, tea, water and light snacks. Please bring your own lunch or choose a nearby restaurant. You may also wish to bring a meditation cushion if preferred to a chair.
*ATTEND BOTH EVENTS for only $179*
Choose ONE or BOTH events to join and learn the path to Peace, Joy and LOVE.
*Balance your head and your heart and awaken "center"
*Reduce your suffering and experience more Inner Peace than you ever imagined possible
*Uncover your programming from childhood and learn how to dismantle these belief systems and finally FREE yourself
* Awaken to the truth of who you really are and learn powerful tools to heal and transform your life and help others do the same
*Learn how to create feelings of inner peace, greater self-love and life purpose.
Zen Master, Nissim Amon is the creator of Trilotherapy - the revolutionary method of awakening to a life of inner peace and happiness and let go of past trauma, anxiety and suffering. Trilotherapy is a therapeutic method that creates inner balance which helps us integrate our personality. This was born out of using basic Zen Buddhist training methods combined with western psychology techniques, similar to those found in Gestalt.
Trilotherapy is based on the fundamental understanding that the source of discomfort and suffering we experience in life comes from within rather than from outside influences. Inside each and every individual two different approaches to reality coexist, that of the rational/logical which we experience as thoughts and we call the Mind, and the emotional which expresses itself through feelings that come from the Heart.
"Trilotherapy is a revolutionary way for experiencing an awakening! Strengthen YOUR CENTER. Be the leader of your MIND and EMOTIONS "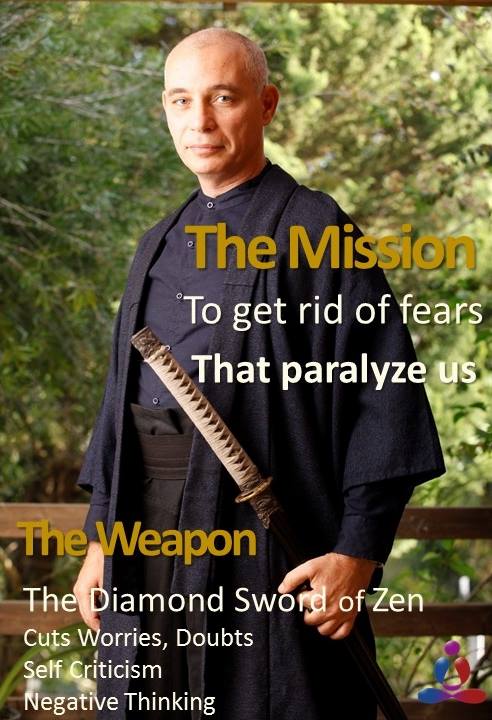 Zen Master, Nissim Amon
http://trilotherapy.com/?page_id=661
Nissim Amon is the creator of Trilotherapy. He was ordained in Korea by Zen Master Soeng-Sahn and studied in Japan with Soto Zen Master G.W. Nishijima. He trained in the Monasteries of Thailand and Nepal and taught in India and Israel. He is a gifted world-class teacher, who has taught with many Spiritual leaders including Deepak Chopra. Nissim travels the world delivering workshops and training Trilotherapists. His knowledge, wisdom and intuition of the human condition are profound, and he compassionately applies these gifts through his teachings.
.....More about Zen Master, Nissim Amon:
Nissim Amon is an ordained Soto Zen Master, developer of the Trilotherapy therapeutic system, founder of Tao's center in Greece, has authored five books, created 2 guided meditation albums, a meditation music album and is featured in the Wild Divine Zen Journey program.
Born in Jerusalem, Israel in 1963, Nissim travelled East following his experience as a soldier in the Israel Defense Forces and after having fought in the Lebanon War in 1982. While in the East, Nissim spent time at the Hwa Gae Sah monestary in Korea, where he was ordained by Zen master Sueng Sahn as both a Zen Buddhist monk and meditation teacher. Nissim then traveled to Japan and studied under the tutelage of Roshi Gudo Wafu Nishijima, where he received the Dharma transmission and title of Zen master. Amon then became a wandering monk. Throughout this period he trained in forest monasteries of Thailand and in Tibetan Buddhist monasteries in India and Nepal.
Nissim spent a year teaching Zen practices at the famous Osho Center in Puna, India. It was here that he was exposed to a revolutionary approach to healing emotional wounds, which can be used to achieve inner balance. During this time he was introduced to Gestalt psychological theory. This exposure directly affected Nissim's creation of the revolutionary therapeutic healing technique - Trilotherapy.
Nissim returned to Israel in 1994, where he began to develop Trilotherapy, taught Buddhism and founded the Higher Consciousness course of study at the Medicin College for alternative medicine.
In 2001 Nissim married Merav, and they moved to Paros, Greece, during this time they had two children and Nissim established the Tao's meditation, yoga, wellness and retreat center. While in Paros, Nissim completed his development of the Trilotherapy system.
Since returning to Israel in 2008, Nissim has been training groups of individuals to become certified Trilotherapists, both throughout Israel and around the world. Nissim lectures internationally on topics of Zen, meditation, consciousness and Trilotherapy. He has also hosted an Israeli television series, taken part in a television documentary film and currently hosts an Israeli radio program.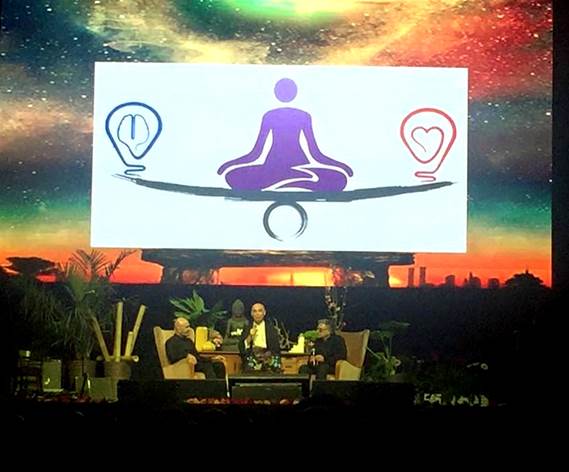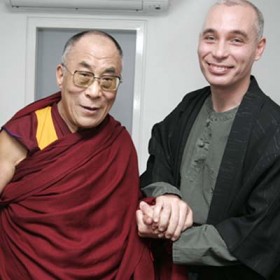 ---