Wisdom2Action: Reconciliation 150 & Youth

Saturday, 14 October 2017 from 12:00 PM to 6:00 PM (EDT)
Event Details
The Youth Advisory Committee of Wisdom2Action are pleased to invite youth in Ontario to a free event at Yonge Street Mission on Saturday, October 14 from 12pm – 6pm: Reconciliation 150 & Youth. 
Youth are encouraged to register online to attend: http://wisdom2action.org/toronto-reconciliation-youth/
Using Art of Hosting facilitation, young people will gather to discuss how to mobilize for reconciliation, share promising practices for youth to promote well being, and learn how indigenous and non-indigenous youth can work together to achieve these goals. There will be a cultural performance, a presentation on lived experiences including Métis history in Ontario, and a presentation on Inuit history and how Inuit are regaining control over their lives post-colonization - all from First Nations, Métis, and Inuit youth living in Ontario.
Bringing youth together to discuss how to mobilize for reconciliation
Share promising practices for youth working together to promote well being
Come with your experience, wisdom and passion to share
Facilitated by the Youth Advisory Committee of Wisdom2Action
Support from Laidlaw Foundation Resilience 150 PopUp
(Refreshments Provided)
Indigenous Dance Workshop Facilitators
Leslie McCue is Mississauga, Ojibway from Curve Lake First Nation. Leslie is an arts administrator, artist, performer, and educator who over the years has fought for Indigenous rights by breaking stereotypes and raising cultural awareness. Her work is driven by her past, passion to educate and the motivation to empower others. Leslie sits on the Indigenous Advisory Council at the Royal Ontario Museum and also sits as Chair for Access Empowerment Council.
Leslie also works as the Administrative Director for Red Pepper Spectacle Arts and as a Facilitator for the Royal Ontario Museum Youth Cabinet. Recently, Leslie completed a contract as General Manager for Kaha:wi Dance Theatre, an internationally renowned contemporary dance organization that explore the intersection of Indigenous and new dance performance.
Leslie has been asked to perform and speak at many venues across North America and Europe, some highlights include: The Vancouver Winter Olympics Athletes Village and Pavilions (British Columbia), Museum of Civilization (Quebec), Vrije Universiteit Amsterdam (Holland) and Juno Beach Museum (France).
Lindy Kinoshameg, Odawa Pike clan from Wikwemikong First Nation, is CBC's imagineNATIVE correspondent. He's a 4th year student at the University of Toronto, a theatre stage manager and visual artist. Kinoshameg was also host of Indigenous Waves radio show on CIUT 89.5FM in Toronto and is a traditional powwow dancer in the Prairie Chicken style.
Lindy was raised in Manitoulin Island, Ontario and is a proud member of Wikwemikong Unceded First Nation. Lindy started drawing at an early age, drawing everything that he found interesting. Lindy continues to be involved in the arts through: stage management, acrylic painting, shadow puppetry, silk screening, prop and set design, traditional dance, beadwork and facilitation with a strong focus on sketching and portrait work.
Lindy has always had a keen visual eye and has been actively exhibiting his work across Ontario, with various commissions that include work for: The University of Toronto, Seneca College, First Nations House Magazine and multiple individual sales, nationally and internationally.
Métis Presentation
Jordyn Playne will offer a presentation on her lived experiences, provide an overview of the history of the Métis in Ontario, as well as her personal connection to the history and land. She will talk about the organizations she is involved with and the work they do to strive towards reconciliation.
Jordyn is a recent Lakehead University graduate where she earned her Honours Bachelor of Social Work. Prior to this she studied at Carleton University in the faculty of Social Sciences having earned an Honours Bachelor of Arts in Sociology with a minor in Canadian Studies. As a proud Metis women, she focuses on being relevant to the social service needs of northern Indigenous populations where she takes an ecological view to the practice of social work. She works closely with the Ontario HIV treatment network where she is working on the Indigenous Youth Cultural Project. Jordyn currently holds the position of Region 7 youth representative on the Metis Nation of Ontario Youth Council and is currently working as a Women's counsellor at the VAW nonprofit organization in Ottawa.
Inuit History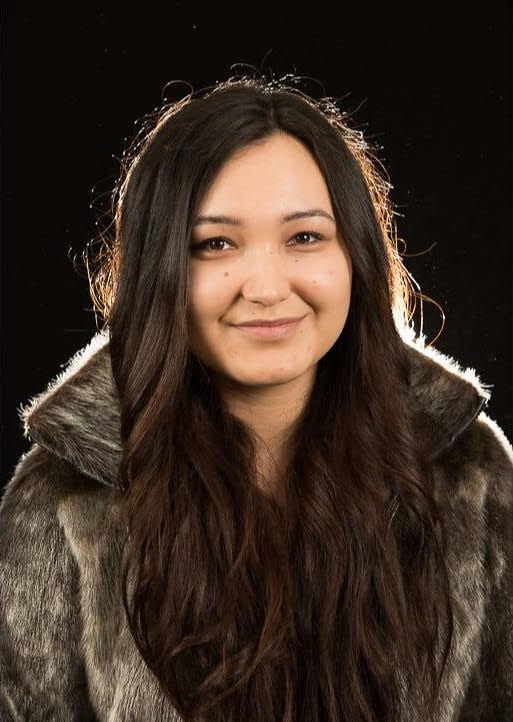 Kristen Kownak will be presenting on the distant and recent history of colonialism for Inuit, as well as how Inuit have and continue to regain control over their lives.
Kristen Ungungai-Kownak is an undergrad student studying for her Combined Honours in Anthropology and Political Science at Carleton University. Before going to Carleton, she attended Nunavut Sivuniksavut; a 2 year college program for Inuit students based in Ottawa. While there, courses covered topics such as studying the Nunavut Land Claims Agreement, Inuit history, Circumpolar studies, and Inuit-Government relations to name a few. A throat-singer who grew up in Baker Lake, Rankin Inlet, and Iqaluit, NU, she advocates for raising awareness around Inuit culture and Nunavut.
When & Where

Yonge Street Mission
306 Gerrard St. E
Toronto, ON M5A 2G7
Canada

Saturday, 14 October 2017 from 12:00 PM to 6:00 PM (EDT)
Add to my calendar
Organizer
Wisdom2Action (W2A) is a national knowledge mobilization (KMb) initiative funded by the Government of Canada through the Network of Centres of Excellence Knowledge Mobilization Initiative (NCE-KM). We support researchers, community based organizations, educators, policy makers, and others working to improve the mental health and wellbeing of vulnerable and at-risk children and youth.