Wise Engagement in Challenging Times: Retreat with Heather Martin

Friday, 29 March 2019 at 7:00 PM

-

Sunday, 31 March 2019 at 4:00 PM (MDT)
Event Details
Our world and our daily lives are in constant flux. By exploring this truth through our own immediate experiences, we learn to bring a wise perspective to our engagement with the world during these challenging times.
This non-residential weekend retreat is open to everyone, regardless of previous meditation experience.


ADDITIONAL INFORMATION
Dates and times
Friday, March 29, 7 to 9 pm 
Saturday, March 30, 9 am to 4:30 pm
Sunday, March 31 9 am to 4 pm 
For DPP students, the retreat begins on Friday at 1 pm and continues on Saturday evening after dinner. 


What to expect 
During this largely silent weekend retreat, periods of sitting and walking meditation will alternate with meditation instruction and dharma talks. Retreatants will have opportunities to ask questions and participate in small group discussions. Optional gentle yoga classes will be available on both Saturday and Sunday.


About the teachers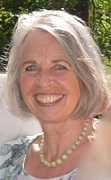 Heather Martin has been practising meditation since 1972. Theravada Buddhism has been her main practice since her eight-year training in the style of S.N.Goenka.  She has practiced Tibetan Dzogchen with Tsoknyi Rinpoche, Vipassana with Burmese master Sayadaw U Tejaniya, and more recently the early Foundations of Mindfulness with scholar-monk Bikkhu Analayo. After receiving her teacher training at Spirit Rock Meditation Centre in Woodacre, California, Heather has been leading retreats in Canada and the U.S. for many years and is the guiding teacher for Salt Spring Insight Meditation Community. She is also a retired midwife and child-birth educator. As a meditation teacher she is known for her accessible, warm and  intuitive approach to the practice.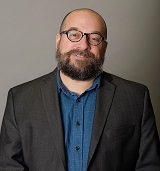 David Kahane will lead a session on engaged Buddhism during the retreat. David is a senior teacher at the Edmonton Shambhala Centre and is involved in international work around social action in the Shambhala Buddhist Community. He is a professor of political theory at the University of Alberta, specializing in democracy, citizen involvement and systems change. He has experimented with the use of meditation and contemplation in the university classroom and has won numerous awards for his teaching. From 2010 to 2016, he led an international project on citizen engagement and climate change policy called Alberta Climate Dialogue.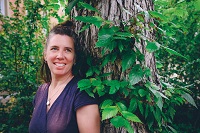 Kat Boehm will offer yoga classes during the retreat. Kat began her exploration of yoga in 1996, receiving her first teacher training in 2000 and continuing to broaden her knowledge of movement, anatomy and yoga through numerous training, workshops and certifications. Kat combines her passion for yoga with meditation and has sat extended retreats with renowned Buddhist teachers in India, Burma and the U.S. She teaches yoga and mindfulness meditation classes, primarily in Edmonton. 
Registration 
Registration for the general public opens on January 5th and closes at the end of March 21. Early bird registration is available from January 5th to the end of January 31. The cost with meals (Saturday and Sunday lunch) is $125. Without meals, it's $95. General registration fees apply from Feb. 1 to the end of March 21. The cost with meals (Saturday and Sunday lunch) is $150. Without meals, it's $120.


Dana for teachers
Registration fees cover the cost of the retreat, but not fees for the teacher. According to Buddhist tradition, dhamma teachings are offered freely. Students are invited to practise dana, or generosity, by giving what they feel is appropriate and affordable to their teacher. Your financial support enables teachers such as Heather Martin to continue their work.   


Accommodation
Limited accommodation is available at the Providence Renewal Centre for retreatants who would like to stay at the centre for the weekend. The cost for a single room with shared bathroom facilities for two nights and Saturday and Sunday breakfast is $120. The cost for a room with a private bathroom for two nights and Saturday and Sunday breakfast is $170. Accommodation is booked and paid for separately from the retreat registration. If you would like to book accommodation, please contact the retreat organizers as soon as possible at edmontoninsight@gmail.com. Accommodation may not be booked directly through the Providence Centre.  
Bursaries
A limited number of bursaries are available for practitioners on limited income. If finances are a barrier to your participation in this retreat, you may apply for a bursary to help cover registration costs. To find out more, please contact the retreat manager at edmontoninsight@gmail.com.


Cancellation policy
Retreats involve a number of fixed, upfront costs that are based on the number of retreatants. Costs include facility fees, meals, accommodation, supplies and teacher travel costs. These costs are not reduced when a registrant cancels. Our cancellation policy intends to be as fair as possible. 
Cancellation on or before Feb. 15: 100% refund
Cancellation after Feb. 15 and on or before March 21: 50% refund
Cancellation after March 21: no refund
Cancellations due to personal, family or medical emergencies will be handled on a case-by-case basis. Please contact the retreat manager at edmontoninsight@gmail.com.

Cancellations for accommodation are handled separately. You will be informed of the cancellation policy for this when you book your accommodation.


Transportation
If you are driving to the retreat, please consider car pooling for the sake of the planet and to avoid straining parking facilities at the centre, which are free but limited. 


Food options
Providence Renewal Centre offers a standard cafeteria-style menu. The following food options are also available: vegetarian, vegan, non gluten and non dairy. The centre cannot guarantee no food cross-contamination in its facility, however. If you have severe food allergies or sensitivities, please bring your own food. You can store it in the fridge in one of the main floor kitchenettes and have your meal in designated eating areas. Some snacks will also be available to supplement vegan, non-gluten and non-dairy dining-room dietary options. 


More details
Registration packages with more details, including what to bring, will be sent out closer to the retreat.  If you would like more information about anything, you are also welcome to contact the retreat manager at edmontoninsight@gmail.com.
When & Where

Providence Renewal Centre
3005 119 Street Northwest
Edmonton, AB T6J 5R5
Canada

Friday, 29 March 2019 at 7:00 PM

-

Sunday, 31 March 2019 at 4:00 PM (MDT)
Add to my calendar
Organizer
E-mail edmontoninsight@gmail.com