Description
WISE is pleased to announce the next installment of our lecture series entitled, 'Forensic Energy Management' with guest lecturer Paul Mertes, MBA, P.Eng. On May 3rd please join us in CPH 4333 for an in-depth discussion of Submeter and Circuitmeter technology and the major role these play in analyzing energy usage and helping management of industrial and commercial facilities use energy more efficiently.
Combining "real time" communication with cloud-based, big data energy analytics, this new technology has the ability to break down energy usage data and identify where and when it is wasted. The status quo in terms of energy management practices and technology cannot economically identify this energy waste, whether it is the result of equipment operating inefficiently or unnecessarily.

With the ability to identify and break down electrical use into granular data, for any specific time, circuit by circuit, CircuitMeter is introducing the concept of Forensic Energy Management™.

This event is free and open to the public.
---
Click here to download the Lecture Notice

---
---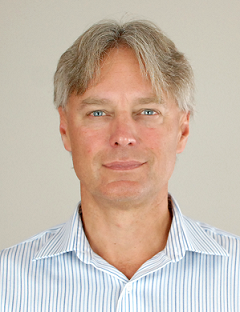 B.Paul Mertes has over twenty years' experience as an executive directing the growth or turnaround of engineering, technology, and infrastructure companies. He has led company and divisional operations in Canada, the United States, Europe, the Middle East and Asia, specializing in strategy development and execution. For the past 10 years Paul has focused on the Cleantech Sector, with clients involved in the provision and control of clean energy into buildings and facilities.
Paul has a B.A.Sc. (Mechanical Engineering) from the University of Waterloo and an MBA (Finance) from the Schulich School of Business at York University.