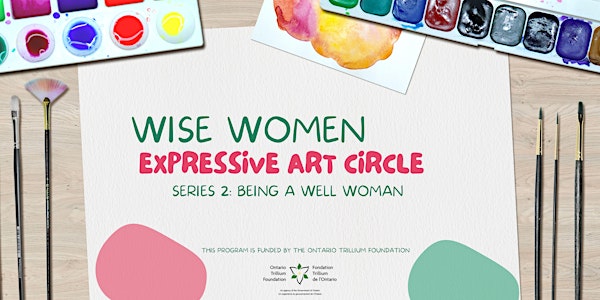 Wise Women Expressive Art Circle - Series 2: Being a Well Woman
Join us for a 6-part art based series!
About this event
This open group focuses on holistic health and wellness using a variety of creative processes such as collage, games, and analysis along with guided visualization, stress relief and inspirational role models to explore self-care. Themes include physical, emotional, spiritual, occupational, and financial wellness, as well as intimacy and sexual wellness in women's lives.
The Wellness Model - July 20th
What is a Real Woman Pt 1 - July 27th
What is a Real Woman Pt 2 - Aug 10th
Acceptance & Affirmations - Aug 17th
Physical Wellness Pt 1 & 2 - Aug 24th
Closure & Celebration - Aug 31st
This program is funded by the Ontario Trillium Foundation.