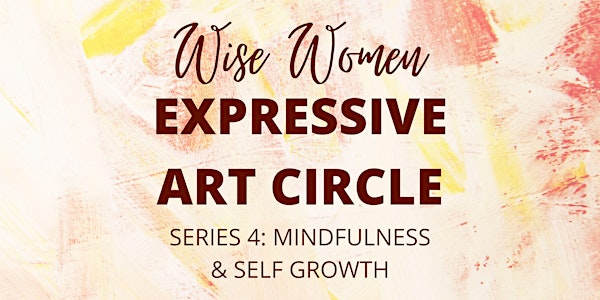 Wise Women Expressive Art Circle - Series 4: Mindfulness & Self Growth
Join WSN for Series 4 of our Wise Women Expressive Art Circle focused on mindfulness and self growth!
About this event
Discover mindfulness as an introduction to the contemplative and insightful process of self-discovery. It gently opens you to a new way of exploring your inner wisdom. It is a practice that leads to a greater ability to be present to yourself in the here and now. It is this mindfulness energy that connects you to the unique aspects of yourself while you deepen connections with others – all while engaging your creativity! This process honors your own time, pace, inner-language, and spirituality.
Materials: Notebook/Journal, glue, crayons/pastels, markers, pen, scissors, magazine images, and – create what is uniquely yours.
Session Themes:
Oct 19 - Introduction: Exploring Goals and Dreams
Oct 26 - Living Beyond Fear
Nov 2 - Celebrating My Individuality
Nov 9 - Celebrating Diversity
Nov 16 - What's Important to Me?
Nov 23 - Celebrating My Personal Growth
Nov 30 - Closure /Celebration