Description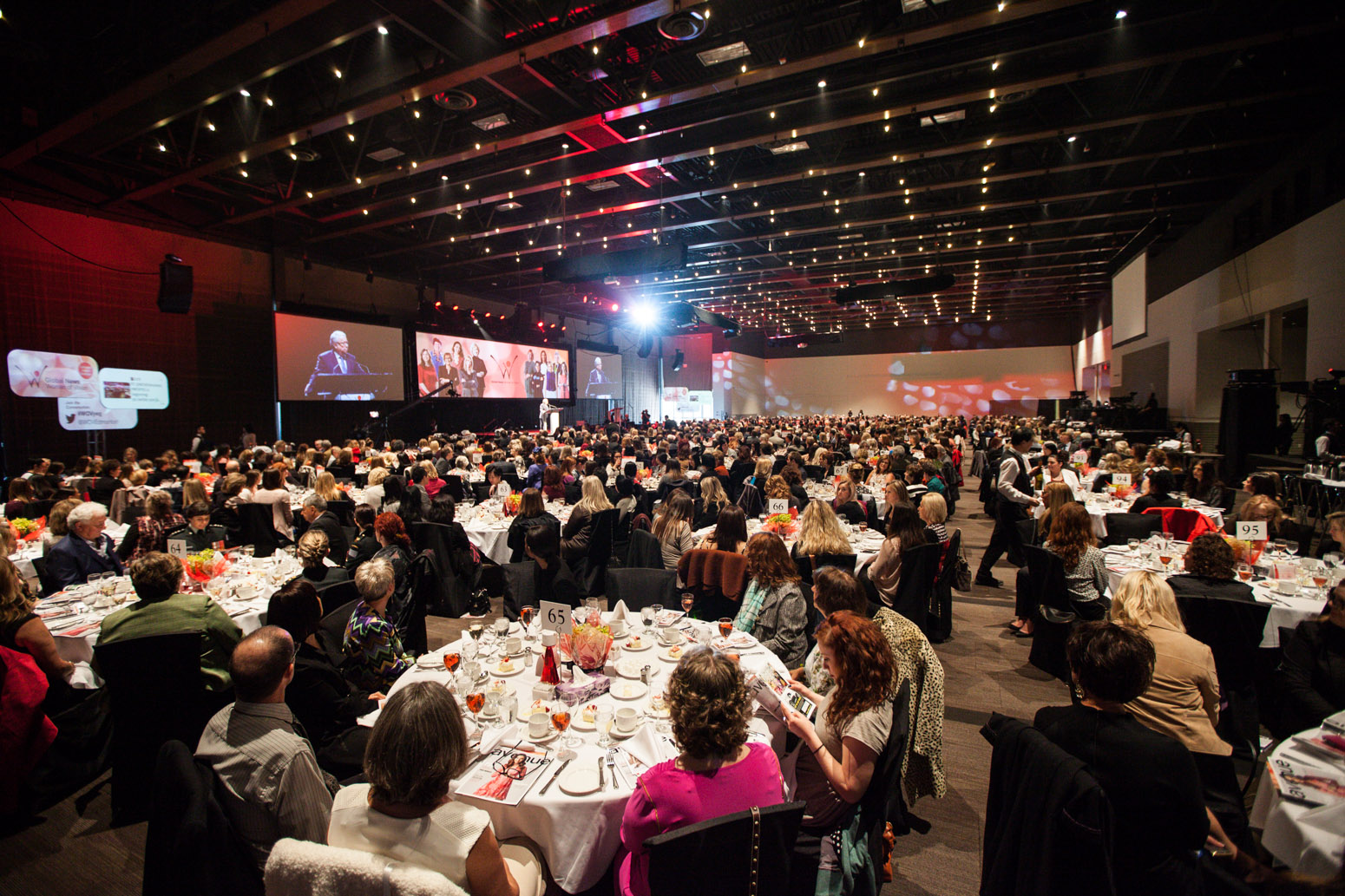 One of Edmonton's longest-running and most inspirational events of the year is back on Friday, April 6, 2018 at the Shaw Conference Centre.

"We have Kleenex on every table because we laugh, we cry, we share." - Lesley MacDonald, founder/producer

The consistently sold-out spirit-lifting Celebration Luncheon is the highlight of the Woman of Vision program. Much more than a women's event, this is a celebration of leadership, courage and innovation, and the people who are making a difference in our community. You'll hear from the dynamic women featured on Global News Edmonton over the last year.

"Stories that inspire" - Winner of 3 National broadcasting awards

It's a Friday, so consider taking the afternoon off! At the post-reception, you'll have an opportunity to meet the recipients who inspired you the most – talk with them and have your picture taken with them. Plus, enjoy complimentary award-winning wines courtesy of Dirty Laundry Vineyard, live entertainment and more.

Tickets include gifts, like a $20 gift card to BUCO Pizzeria & Vino Bar, Sorrentino's newest restaurants. All ticket holders are also eligible to win exceptional door prizes, including a flight package for two to San Francisco courtesy of Edmonton International Airports, and a luxury car weekend rental anywhere in western Canada with Driving Force!


---

Event Timings:

Doors open at 11:00 AM

Luncheon in Hall D
11:30 AM SHARP

Post-Luncheon Reception
1:45 PM to 3:30 PM


---

The 2017/2018 Recipients:


Jen Panteluk, Jr. Achievement President & CEO

April Eve Wiberg, indigenous advocate

Courtney Mageau, drag racer

Sheila Hamilton, organic farmer

Jodi Abbott, CEO of Norquest College

Dr. Kathryn Dong, Royal Alexandra Hospital emergency physician

Rachel Mielke, CEO of Hillberg & Berk

Marie Whelan, Canadian School Principal of the Year

Annie Dugan, Acrobatic artist and trainer, founder of Firefly Theatre

Alice Major, Poet & Author

Lifetime Achievement Alumni Award - 1st recipient to be announced at the event on April 6th!


---