✦ Re-Connect With Your Essence, In the Loving Space of Sisterhood, Held by the Womb of the Earth ✦
About this event
Coming home to the sacredness of your body, your womb and your relationship with the earth, embodying self-love and self-acceptance, brings you freedom.
It brings you back into harmony, into alignment, into peace.
It reminds you of your perfection, your worthiness, and inspires your creativity.
From here, it becomes easier to see the patterns that take you out of this alignment. Patterns like not-enoughness, self-doubt, or fear of using your voice. When we are witnessed by our sisters and women we feel safe around, an energy moves and a wound heals.
The result is that you return to your life seeing clearer, with a nourished heart, and empowered with new practices and tools to support your journey.
➼ Join us, sister, Thursday July 15th - Sunday July 18th for a nutritive and transformative weekend that will bring you home to your true Self.
~ In the safe space of sisterhood, we grow exponentially ~
❀ Retreat Highlights ❀
✦ Shakti Flow & Restorative Yoga
✦ Guided Meditation
✦ Womb Voice Healing & Activation
✦ Tantric Breathing Practices
✦ Sound bath, Drumming & Medicine Song Journey
✦ Sister Sharing Circles
✦ Yoni Steam Workshop
✦ Cacao Ceremony
✦ Labyrinth Walk
✦ Sacred Song Circle
Grow roots down into the earth and re-connect with your source. Work with this energy to activate your deepest healing and highest potential. Experience yourself in your wholeness.
After our weekend together, you will know that you are not alone on your journey, and that you deserve to be held, honored, and respected.
D E T A I L S:
Arrive: Thursday July 15th by 6pm for Dinner & Opening Ceremony
Depart: Sunday July 18th 2pm after Closing Ceremony.
G R O U N D S &
A C C O M M O D A T I O N S:
The Rosseau Sanctuary is located in the Muskokas about 2.5 hours north of Toronto, surrounded by pristine forests, organic gardens, and a mystical 90 foot in diameter Chartres Labyrinth. The grounds are enveloped by a crisp clear stream and moss covered forest trails.
You'll feel like you stepped into a dream and wake up to realize this is your life!
The Sanctuary home farm is a rustic log cabin with a fireplace, ceremonial room with large bay windows, open kitchen and dinning room. There are 2 full bathrooms, and an outdoor shower. On the 2nd floor of the main house are 6 single beds in a very spacious, open concept, dorm style room. Surrounding the main house are private bunkies that you can upgrade to for an additional cost.
I N C L U D E D:
✦ All meals and snacks (100% organic, vegan and gluten-free)
✦ Shared lodging (upgrade to a private bunkie for additional cost)
✦ Entire retreat program and materials
C O S T:
Before July 9th: $575 tax incl.
After July 9th: $625 tax incl.
A deposit of $111 will hold your spot. Full amount due July 9th
Spots are VERY limited.
Send an etransfer with deposit or full amount to: hello@jenniferpolansky.ca
*For women who have attended our past retreats or online programs, the cost is $555
** We have a couple discounted spots for women who would otherwise be unable to attend. Please send an email to: hello@jenniferpolansky.ca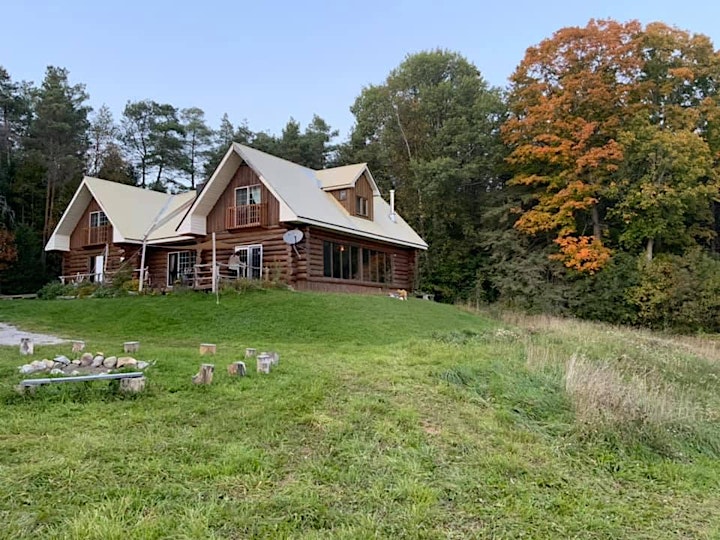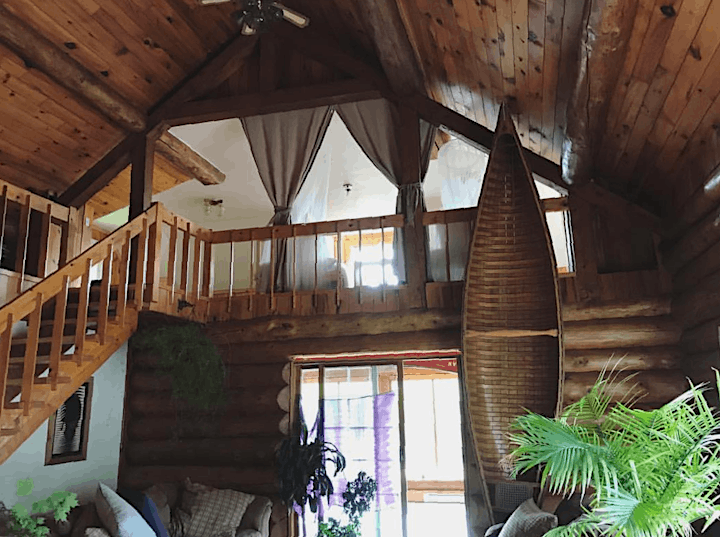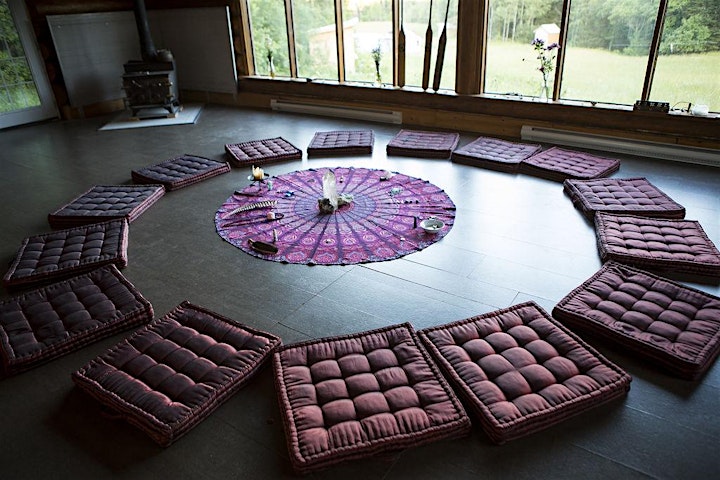 Organizer of Womb of the Earth ~ Women's Summer Retreat
Women's Transformational Coach // Reiki Master // Certified Nutritional Practitioner // Tantrika Earth Priestess // Yoga Teacher
Using a Tantric & Shamanic approach, I guide women toward radiance. To align with their higher-self and have a deeper connection with their body, so they can reignite their feminine essence and feel more sensuality and juicy pleasure in life.
As a woman, when you connect to your 3 hearts: Soul ~ Womb ~ Yoni, you tap into a deep wisdom within. You align with a primal, ancestral power that for too long we have been told was dangerous and should be shamed. This force allows you to be powerful in your career while still feeling sensual and feminine, speak up for yourself without feeling "bossy", and have self-care time without feeling guilty or that you have to work hard to deserve it.
After living in New York studying Tantra, Ayurveda, Somatic and Energetic Bodywork, I came back to Toronto to study nutritional medicine. With a fully integrative approach, I do 1-on-1 energy healing and womb clearing sessions, lead women's retreats and run Lunar Goddess ~ Journeying Through the Cycles of Our Womb: A 4-moon journey in sisterhood, sensuality and self-love.
Women connected in sisterhood feel seen, heard and honored. You then cultivate the trust to listen to your inner voice and the strength to follow it, leading to a more meaningful and empowered life.
"As women heal, the world heals. This is how we create real change."  ~Jennifer
​
Website: JenniferPolansky.ca
Instagram: @moderntantra
Facebook: Jennifer Mya