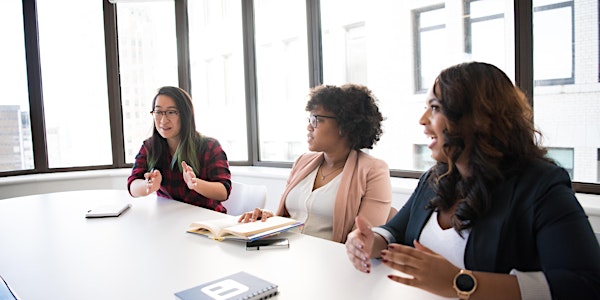 Women and Money
Women & Money - What's Holding You Back?
About this event
COVID-19 has made us all rethink/reevaluate our priorities, our physical safety, emotional well-being and finances. This webinar delves into women's approach to investing and why it needs to be different. It also explores the biggest financial mistakes women make and provides action steps and practical ideas on how to better enhance and protect their financial well-being.
WOMEN AND MONEY will be hosted by Lin Sok and facilitated by Anne Manson.
WOMEN AND MONEY is the first of three financial workshops for women, following the online event Women, Wealth & Wine.
ABOUT ANNE MANSON
This workshop will be facilitated by Anne Manson, Vice President of CI Global Asset Management.
As Vice President of CI Global Asset Management, Anne Manson is responsible for creating and delivering educational and professional development programs for many different audiences. As a result, her work involves researching a wide range of topics and creating workshops like this one specifically for women.
With over 35 years experience in both the investment and insurance industries, Anna is a knowledgeable and engaging consultant, coach, and facilitator. She was named a Women of Influence by Wealth Professional magazine.
Through the experiences of her own family and friends, Anne became particularly interested in the issues surrounding women's financial well-being Today she shares this knowledge across Canada to inspire and empower thousands of women to take charge of their financial lives.
ABOUT LIN SOK
This event will be hosted by Lin Sok, founder of SOHON Assurances & Services Financiers.
Lin Sok is a Montreal-based Financial Security Advisor and Mutual Funds representative with Cape Cove Financial. Her career in finance began in 2003 as a Group Scholarship Plan representative and she has worn various hats since.
She founded SOHON Assurances & Services Financiers in 2019 under the company slogan Life can get complicated, your finances don't need to be. Lin's mission is to help promote financial literacy and to help simplify financial concepts with her clients, particularly amongst women, as well as to give them the confidence that creating wealth can be achieved by anyone.