Women Buying Real Estate - Buying an Investment Property (part 2)
Actions and Detail Panel
Women Buying Real Estate - Buying an Investment Property (part 2)
Wed, 1 March 2017, 6:30 PM – 8:00 PM EST
Description
Seems that EVERYONE has advice and guidance on how to make passive income in real estate without any money down, just sit back and collect! That's way too good to be true so at this session we will talk about the reality of the market, reality of financing an investment property and what you should look for when buying one. We'll discuss
Types of investment properties you can purchase in Toronto
The return you can expect on your property
WHERE and HOW to look for the best options which can guarantee you stable and predictable growth
We'll touch on issues that landlords face and what you need to know to protect yourself and your investment
What type of financing do you need, how much money you need to put down, where to get it
Your expenses: what buying an investment property entails and how much money do you need sitting in a bank account
We're not here to sell you the fast, easy, and unrealistic path to becoming a real estate millionaire in a year. We're here to share the real facts you need to know about buying investment properties, how to start building your portfolio and how to equip yourself with knowledge to avoid pitfalls.
We'll be raffling off some awesome prizes as well! Don't miss this session and get your tickets because seating is limited!
Why are we hosting this seminar specifically for women? This is our second installment of real estate seminars for women. Too often we can be a little shy, not confident in ourselves or our abilities or simply be mis or uninformed about the possibilities available to us. Our goal is to provide you with the information you need to make smart decisions and get into the real estate market be it alone or with someone else.
Your hosts are: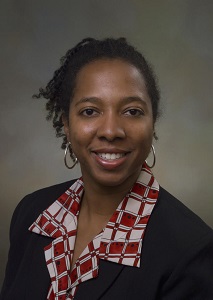 Cynthia Hamlin
is an Associate Consultant with Investors Group who specializes in advising clients on how to build and maintain wealth, save on taxes, and prepare for retirement. Her practice focuses on first-time homebuyers as well as those looking to purchase investment property. Mutual funds and life licensed,
Cynthia
provides a holistic approach to achieving financial success.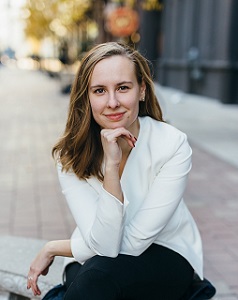 Rita Alexander is a Toronto real estate professional focused on providing genuine help and advice to Toronto sellers and buyers. She has hosted a myriad of real estate seminars with the goal of helping people navigate the hot Toronto real estate market and make smarter decisions. She is a strong believer in the value that real estate can provide and continues to educate buyers and sellers on what is best for them. Rita sells houses, condos, and investment properties in the city of Toronto and has worked with both local and overseas clients.