Women Empowered Standing Together (WEST) presented by Hillberg & Berk
Description
About the Event:
The Junior League of Edmonton (JLE), the organization at the helm of the popular Homes for the Holidays fundraiser, is proud to host Women Empowered Standing Together (WEST) presented by Hillberg & Berk, an evening of inspiration, empowerment, and sparkle! It is the perfect ladies' night out!
The evening will include speeches from three incredible women who will share their diverse stories. The keynote speech will be delivered by the amazing Rachel Mielke, CEO and founder of Hillberg & Berk! There will be plenty of sparkle that you don't want to miss, courtesy of the Hillberg & Berk raffle and shopping opportunities, Girls Club DJs, bubbly, and a chance to purchase an exclusive bespoke #empoweRED lipstick, created by the JLE in collaboration with local company Creme de la Creme.
*There will be a limited number of raffle bags available, so please come early to be a part of the raffle! Tickets are $50 per bag.*
Location and Time Details
The Grand Ballroom inside the Chateau Lacombe. The event starts at 7 pm and doors open at 6:30pm to the public. We kindly ask all guests to be seated by 7:30pm for when the program begins.
There are two types of tickets available for the event:
General Admission - $50 each provides access to our inaugral event with a welcome reception, Hillberg & Berk Raffle and shopping, three phenomenal speeches, cash bar, Girls Club DJs and so much more!
Sparkle Ticket - $100 each provides all of the above PLUS access to reserved seating, an exclusive bespoke #empoweRED lipstick, and a two minute, one-on-one, meet and greet with Rachel Mielke, directly following the speakers. Please note there are only 20 Sparkle Tickets available and they will sell out so don't delay in getting yours!
Our Speakers are:
Special Guest of Honour
Her Honour, the Honourable Lois E. Mitchell, CM, AOE, LLD, Lieutenant Governor of Alberta
Lois Mitchell is an accomplished businesswoman and a proud, longstanding member of Alberta's dedicated corps of community volunteers. She spent many years working as an entrepreneur, developing and growing successful marketing and corporate training firms and later serving as a founding partner of Rainmaker Global Business Development in Calgary.
Her Honour's résumé as a community volunteer includes service in a wide range of areas, including sport, education, the arts, national unity and support for Canada's men and women in uniform. His Honour, Doug Mitchell serves as National Co-Chair with Borden Ladner Gervais LLP. Their Honours' family includes four children and seven grandchildren.
Jacquelyn Cardinal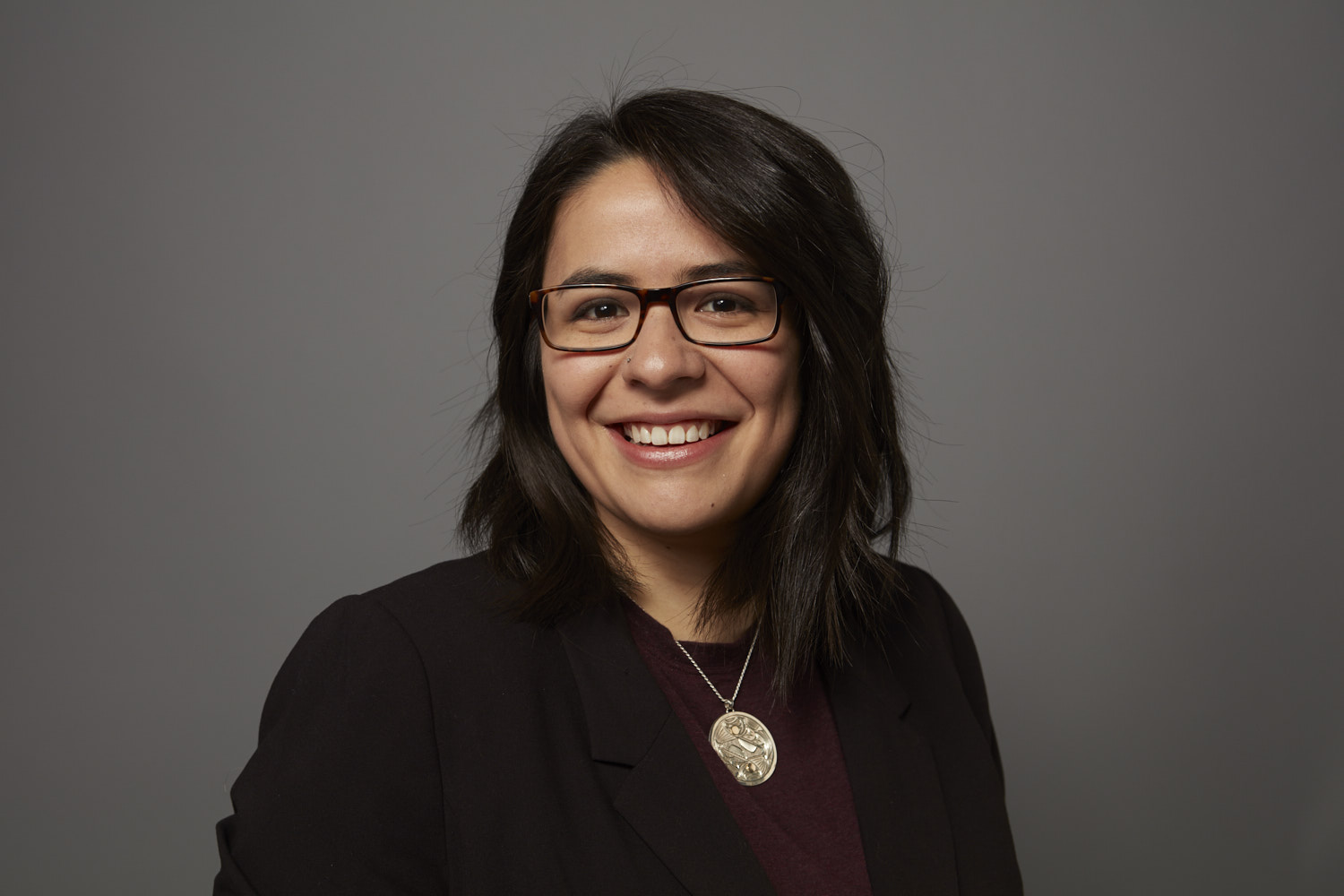 Jacquelyn Cardinal is Co-Founder and Managing Director of Naheyawin, an Edmonton based agency that serves as a bridge between Indigenous and non-Indigenous peoples, and Co-President and Director of Social Awareness Group, a group of companies with a shared aim to promote Indigenous prosperity in a meaningful and sustainable way through technology platforms. Last year she was honoured to receive an Esquao Award for Achievement in Business and a prestigious place in Edmonton's Top 40 Under 40 class of 2018, both of which she was nominated for by her supportive community.
In early 2019 her first play, Lake of the Strangers, co-written with her brother and co-produced with Fringe Theatre Adventures, premiered to critical and popular acclaim. When she isn't using ancient tools to solve contemporary problems, she spends her time learning all she can about emergent technologies and exploring her love for film by shooting and editing short films.
Titilope Sonuga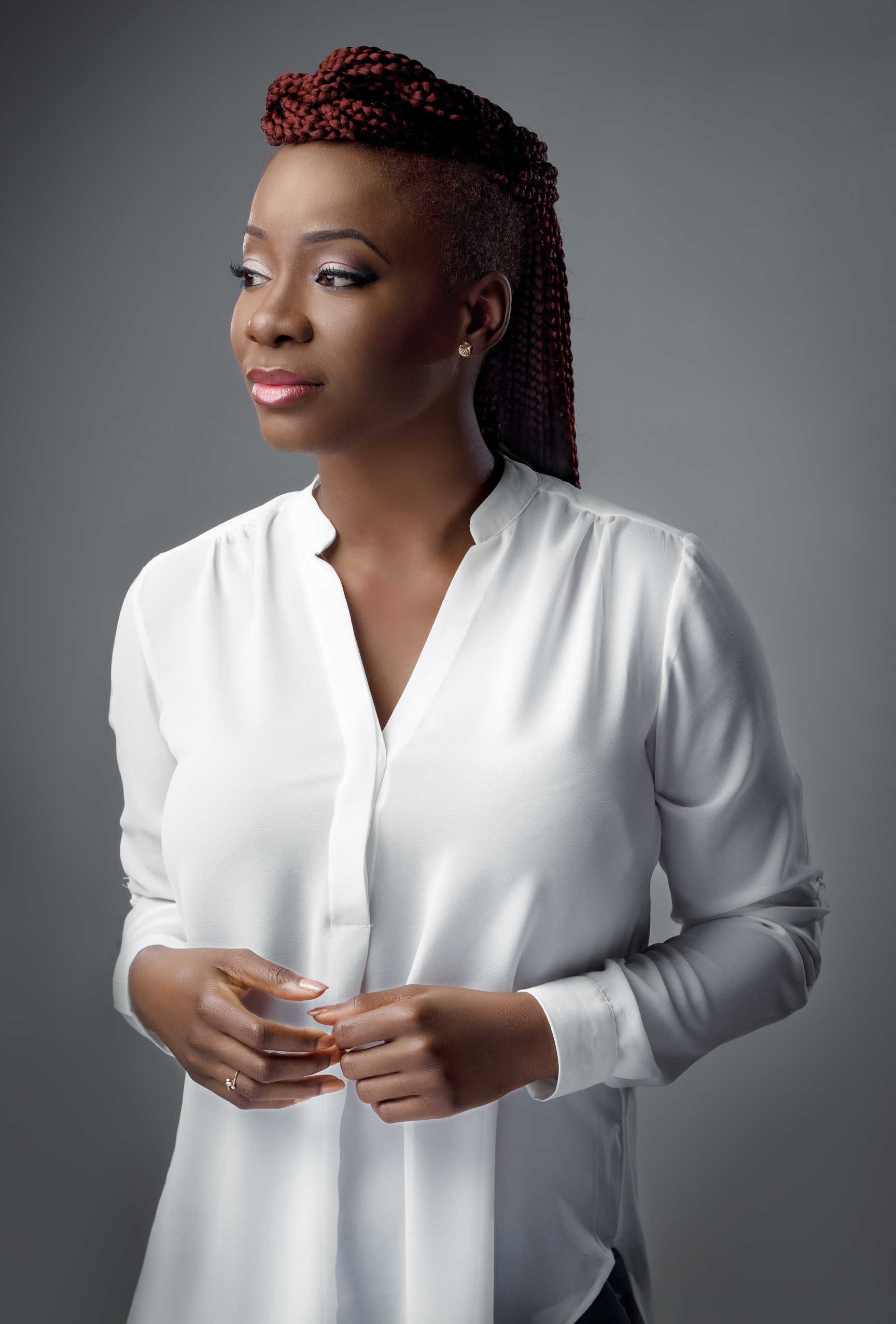 Titilope Sonuga is an award-winning poet, writer and performer who calls both Edmonton, Canada and Lagos, Nigeria home. She is the first poet to appear at a Nigerian presidential inauguration, performing an inaugural poem, We Are Ready, at the May 2015 ceremony.
She was the winner of the 2011 Canadian Authors' Association Emerging Writer Award for her first self published collection of poems, Down To Earth. Her second collection, Abscess, was published in 2014 by Geko Publishing (South Africa).
Her work has appeared in Brittle Paper, The Great Black North: Contemporary African Canadian Poetry, was translated into Italian for El-Ghibli Magazine, and into German for the Berlin International Poetry Festival.
She read alongside Sonia Sanchez, Jayne Cortez, Yusef Komunyakaa, Bassey Ikpi and Chinua Achebe at the first poetry showcase of the Achebe Colloquium on Africa at Brown University.
She was shortlisted for the Africa Center Artist in Residency (AIR) program in 2015 and was an Open Society (OSIWA) Foundation Resident Poet on Goree Island, off the coast of Senegal in the same year. Her work was published in the OSIWA anthology, Soaring Africa, along with twenty select poets from across the African continent.
She was a speaker at TedxEdmonton in 2014 and was the 2015 - 2016 ambassador for Intel Corporation's She Will Connect Program in Nigeria.
She played "Eki" in the NdaniTV hit television series Gidi Up, which airs across Africa.
She is the recipient of the 2018 Edmonton Arts Council Large Project Grant to produce her next spoken word album "Swim"
Her collection of poetry This Is How We Disappear is forthcoming with Write Bloody North in the spring of 2019.
Keynote Speaker
Rachel Mielke, Founder and CEO of Hillberg & Berk

Rachel Mielke, founder and CEO of Hillberg & Berk, is passionate about creating beautiful jewellery, and empowering women in the process. Her Regina-based luxury jewellery company's success story is about more than making money; it's focused on helping make a difference in the world – one sparkle at a time. Through determination, hard work and business savvy, the Saskatchewan-born entrepreneur was able to take a few beads and a dream and transform them from a one-woman, kitchen-table-based operation into a multi-million-dollar company, with a large staff, housed in a spacious, world-class facility. Along the way, Rachel has inspired, supported and encouraged women to also find their sparkle.
Her company now has retail locations in Saskatchewan and Alberta, wholesale stores across Canada, and an online store serving customers globally. A successful pitch on CBC's Dragon's Den helped Rachel grow her business.
Rachel is proud to have created a global supply chain, based in Regina, that sets Hillberg & Berk apart from other companies in the jewellery industry. Her company has been commissioned to design custom jewellery for the Queen. It has made Canadian Olympic athletes sparkle. And the brand has been showcased at the Oscars.
While being recognized both locally and globally for her many impressive accomplishments, Rachel has remained humble. She continues to lead with her heart, and inspire by example. A true gem, Rachel sparkles as a CEO!
Rachel is honoured to have received the following awards:
2018 - Canada's Most Powerful Women - Top 100 Award Winner
2018 - Recipient of Women Entrepreneurs of Saskatchewan Celebration of Achievement Award
2017 - Number 84, The PROFIT 500: Canada's Fastest-Growing Companies
2017 - Global Woman of Vision, Edmonton
2017 - RBC Women Entrepreneur Awards West Finalist, Momentum Award
2017 - Women's Executive Network- Canada's Top 100 Most Powerful Women
2016 - Number 6, W100 ranking of the country's top 100 female entrepreneurs
2016 - Number 102, The PROFIT 500: Canada's Fastest-Growing Companies
2015 - Number 44, W100 ranking of the country's top 100 female entrepreneurs
2015 - EY Entrepreneurial Winning Women Class of 2015
With Your Support:
Proceeds from the event help fund the various community initiatives the Junior League of Edmonton works on. This year we are partnered with Uncles and Aunts at Large, with their Girls Growing Strong Program, and the Terra Centre, for teens moms. In previous years, the JLE has worked on projects with Skills for Youth Kitchen at the Youth Emergency Shelter, The Living Room at Kids Kottage, The Canadian Native Friendship Centre and many more that you can find on our website.