Description
Girls and young women - join YWCA Metro Vancouver for Women in Media: a FREE interactive networking event featuring activities and discussions on careers in media.
We get it - pursuing a career in media can be challenging. There is no right path to go down, and in fields which are traditionally male-dominated, it can be intimidating to even take the first step. The media landscape is ever-changing; however, this also means you have many options and opportunities.
Hear from successful women in various fields of media in Vancouver who will share their story and give advice on how you can get started!
---
PANELISTS
Jessica Gares - Communications Officer, Media and Issues Management, BCLC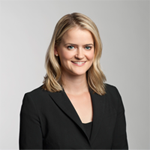 Twenty five percent of British Columbians are strongly opposed to gambling but as someone who thrives on a challenge, Jessica Gares is working hard to change the public conversation. She is a spokesperson, communicator and public relations specialist at BCLC. Jessica earned a BA in Communication at SFU and studied broadcast journalism at BCIT. She started her career in radio and was the senior producer of the Bill Good Show on CKNW for five years before making the transition to the world of communications.
Simran Kapoor - VFX Production Manager/Digital Production Manager, Method Studios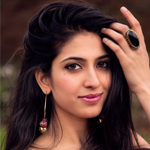 Working on various Hollywood Feature Films and TV shows, Simran became the youngest Visual Effects Coordinator in Canada in 2012. Some of the notable projects she has worked on include The Twilight Series, Tarzan (releasing in 2016), Grown Ups 2, Hidden (Warner Bros. Feature), and TV shows such as Once Upon A Time. She has been responsible for managing schedules, targets, and artists for projects featuring up to 800 shots, with teams' up to 200 artists while liaising with the LA office. Simran has always believed in woman empowerment and gender equality and sincerely hopes she can inspire younger women to strive for their dreams.
Baldeep Dhillon - SFU Communications student; Media Literacy Blogger; past YWCA Youth Advisory Committee member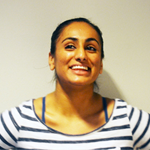 Baldeep just received her Communications diploma from Capilano University is currently working towards a BA at SFU. She is passionate about media literacy and issues affecting youth. In her spare time, she volunteers at the Metro Vancouver Alliance and has just launched her new blog dedicated to media literacy at mediacorruptsthemessage.tumblr.com
Keanan Kipp - Associate Producer, Global BC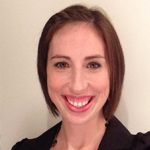 As a kid, Keanan grew up watching the Global BC News every day with her family, so it was a dream come true when she landed a job working as a news writer, then Associate Producer for the Morning News. She now fills in producing several other shows on Global and the 24-hour news station, BC1. She has a Diploma in Broadcast Journalism from BCIT and a BA in Visual Art and French from Vancouver Island University. She originally planned to become a kindergarten teacher, before she jumped on the journalism train, but she didn't give up her love of art and all things crafty. Instead she turned it into a regular on-air segment called Keanan's Craft Korner.
Cat Thomson - Singer, Songwriter; Music & Media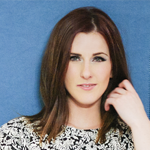 Equally at home behind both the piano and the mic, Cat Thomson has the range, power and depth that you'd expect from an opera trained vocalist. But Thomson is also a songwriter of remarkable sensitivity, with a natural feel for the plush contours and emotional edges of sophisticated adult pop music. Cat is also familiar with music production and excels at meeting the business and marketing demands of her career. She created a campaign to empower young women around her latest single release and is passionate about being involved in similar initiatives whenever she can!
---
This event is FREE for all self-identified girls and young women across Metro Vancouver, and their adult allies. Light refreshments will be served, and transit tickets are available upon request.
Have questions? Contact Peggy Chen, Youth Engagement Coordinator at pchen@ywcavan.org/604 895 5822.