Women in Science, Engineering, Trades and Technology Networking Forum (Sept. 9th, 2014)

Tuesday, 9 September 2014 from 4:30 PM to 7:30 PM (EDT)
Event Details
We invite you to a networking forum on Tuesday, September 9 from 4.30 pm until 7:30 pm at  Wine-Ohs (in the Cellar downstairs).  The forum is the kick-off event for the Fueling the Future project.  This is a federal government funded 3-year project of the WinSETT Centre (the Canadian Centre for Women in Science, Engineering, Trades and Technology – www.winsett.ca) to increase the retention and advancement of women engineers and scientists in the Alberta oil and gas sector. 
The evening will begin with networking over appetizers and refreshments; there will be information about the project and round table discussions.  We are delighted that Suzanne West celebrated by Oilfield Pulse Powerful Women of Energy Issue in February 2014,  has agreed to be the keynote speaker.  Don't miss this opportunity to help Fuel the Future. 
We kindly ask for your assistance whether or not you attend the event by completing the following survey.
https://www.surveymonkey.com/s/winsett
Suzanne West sold Black Shire Energy, a firm she started three years ago, to Twin Butte Energy for $358 million. It's not the first time she's made her investors a bag of money, but West says she's tired of just making money. She wants to make change instead.
That feeling took root this past summer when she was at a conference (on Richard Branson's private island) called Necker Meets Oxford that brings together academics and entrepreneurs from around the world to find out how they can make a difference in the world. She says the event created an epiphany, and after a side trip to Ecuador where she spent two and a half weeks living with the Kichwa and Achuar people, she came back to Calgary committed to starting something truly new: an oil and gas company with a conscience.
(Albera Venture, Feb 25 2014)
Suzanne West is now President and CEO of Imaginea Energy Corp.
The following is from Suzanne's Linkedin profile:

Imaginea Energy stands for Imagine A new way of doing business ☺....a new way that involves lots of "AND"....Generating sustainable profits that can do so much good in the world AND providing meaning and purpose to people so that we make a greater positive difference in the world AND doing it in a way that works with Mother Nature as a partner to provide better sustainability of this beautiful planet we inhabit. The world has changed where the amount of information available is enormous, the frequency to which the information changes is remarkable and the extremes to which events happen are becoming the 'new normal'. The old skills of linear, Newtonian, and Darwinian thinking aren't going to be very successful in the 'new normal'. Imaginea will be incorporating not only the "AND" mandate above, but will have at its foundation, the skills that will make us that much more successful in the 'new normal'; intuition, creativity, innovation, collaboration, integration, self-managing and personal development. I know we can change the future ahead of us to one that is filled with abundance for all. We just have to want to ☺ and then try to ☺. I'm ridiculously excited about this new venture and more importantly I am committed to it 100% because I know more than anything that is it critical to do something different in a world that needs us to be better stewards of ourselves, each other and our planet.
IMAGINE WHAT WE CAN DO! ☺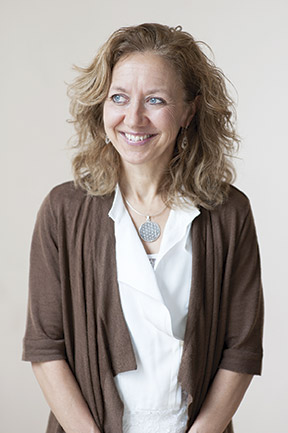 Suzanne West
Photograph by Heather Saitz

When & Where

Wine-Ohs (The Cellar, downstairs)
811 1 St SW
(downstairs, enter through the restaurant or the alley door)
Calgary, AB T2P 1N3
Canada

Tuesday, 9 September 2014 from 4:30 PM to 7:30 PM (EDT)
Add to my calendar
Organizer
The Canadian Centre for Women in Science, Engineering, Trades and Technology (WinSETT Centre) is an action-oriented, non-profit organization that aspires to recruit, retain and advance women in science, engineering, trades and technology (SETT).
Vision:  A world where women participate fully in science, engineering, trades and technology.
Mission: Through collaboration and partnership, the WinSETT Centre creates and fosters opportunities that encourage women to enter, stay and grow in SETT careers with the goals of maximizing Canada's human resource potential, increasing innovation, and driving Canadian economic development.
The WinSETT Centre advances women's leadership in the technically skilled workforce by:
Delivering workshops to advance the retention and leadership of women in SETT fields and to create a positive culture for women in the workplace;
Partnering on specific projects with like-minded organizations; and
Promoting and celebrating the leadership of women in SETT organizations and as role models and mentors.