Women in SETT Leadership Workshop: Effective Communication (Vancouver)
Description
Effective Communication is the second in a five-workshop series offered by the Canadian Centre for Women in Science, Engineering, Trades and Technology (WinSETT Centre).
Built upon the experiences of women across the country, the WinSETT Leadership Program is the only Canadian program focused exclusively on women in SETT, open to both professionals and students alike.
Effective Communication is an all-day workshop professionally facilitated by Cheryl Kristiansen and features guest speaker Dr. Jennifer Gardy.
---


WHY SHOULD YOU ATTEND?
Communicate Like a Leader
Learn to tailor your own communication style and strengths in order to more effectively convey your ideas, exchange information and gain recognition. You will be able to classify and differentiate four different styles of communication as well as confidently demonstrate strategic self-promotion and constructive feedback.
Explore Unique Issues
Identify gender factors at play for women in SETT and discover first-hand the importance of peer networking and feedback.
Hear From Leading Experts
All of our guest speakers and facilitators are professionals across various SETT fields.
Excellent Ticket Value
Workshop prices include hot and cold beverages, snacks and lunch. Attendees will also receive an invitation to join the free, nation-wide online forum "Women in SETT Leadership Network."
---


GUEST SPEAKER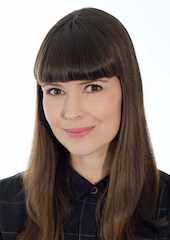 Dr. Jennifer Gardy is both a scientist and a science communicator. In her scientific life, she's a Senior Scientist in Genomics at the BC Centre for Disease Control and an Assistant Professor in the Faculty of Medicine at the University of British Columbia, where she holds a Canada Research Chair in Public Health Genomics. Jennifer's lab uses genome sequencing to understand how infectious diseases spread in populations. When she's not studying microbes, Jennifer works in science media. She regularly hosts episodes of CBC Television's long-running science documentary series The Nature of Things, appears as a guest host and contributor on Discovery Chanel's nightly science newsmagazine Daily Planet, and is a frequent guest on CTV's daily lifestyle programs CTV Morning Live and The Social. She wrote a children's book about microbes for OwlKids Books in 2014, and regularly speaks to science graduate students about how to communicate their research effectively.
---


EARLY-BIRD PRICING
Sign up before February 7 and save 5%!
For the most value, consider our full series package (student pricing available).
---


EMPLOYER OF WOMEN IN SETT?
Why not purchase tickets for your staff? Provide your employees with the leadership training they need for your organization to thrive. Contact winsett@hollettandsons.ca for information on how to reserve spaces.
---


TESTIMONIALS
"Engaging, educational and empowering."
"The workshop was excellent. Without a doubt it is a 'must do' for young women in the early phase of their career. In fact for all women, regardless of what phase they are at. Thank you."
"[The participants] found it to be a unique and affirming experience... Many were surprised to discover how valuable it was to be in this stimulating and safe environment where women were free to talk about the challenges associated with their professions, and to hear from others as to how they are navigating this challenging and sometimes lonely landscape."
---


FAQ
Is the workshop only for women in Science, Engineering, Trades and Technology?
Yes. Women who work in male-dominated SETT organizations but are not scientists, engineers, tradespeople, technicians or technologists are also welcome as many of the same challenges are faced.
Will I receive Continuing Education Credits for the workshops?
Yes, participants will receive a certificate equivalent to 7.5 hours of credentialed continuing education for each workshop.
What is the refund policy?
The full fee can be refunded up to five business days before the beginning of the workshop, less a $100 administrative fee. After the refund period has expired, no refunds will be issued, only substitutions will be accepted.
Is there a minimum and maximum number of participants?
Yes- we must have 10 participants to offer the workshop and no more than 30 will be accepted. If a workshop is cancelled, you will be credited or refunded at your discretion) 100% of your fees paid.
Is my registration transferrable?
Your registration be transferred with prior agreement of the WinSETT Centre; contact us at winsett@hollettandsons.ca.
When and where are the workshops?
This workshop will take place from 9:00am - 4:00pm at the SFU Vancouver Campus Harbour Centre, Boardroom 2250.
Will food be provided?
Yes - all workshops have hot and cold beverages, snacks and lunch included. Please notify us of any dietary restrictions upon registration.
What about parking?
Parking information will be announced shortly. The location will be easily accessible by public transit.
Where can I contact the organizer with any questions?
Please contact Susan Hollett (winsett@hollettandsons.ca), National WinSETT Leadership Program Coordinator for further information.