Women in Tech Sales Bootcamp (Virtual) - Atlanta, GA - October, 2021
Sales Have Ended
Registrations are closed
Sorry - it's too late to register for this Bootcamp. Please check back for future 2022 training programs.
Sales Have Ended
Registrations are closed
Sorry - it's too late to register for this Bootcamp. Please check back for future 2022 training programs.
We're bringing the Women in Tech Sales Bootcamp to Atlanta, Georgia and the surrounding States! Register now to learn B2B Saas Sales!
About this event
The Women in Tech Sales (WITS) Bootcamp is a free 5-day intensive (virtual) training course that will teach you:
How to develop an effective value proposition
Lead generation and contact management
Prospecting and executing sales calls
Handling objections and closing deals
How to sell in a virtual environment
How to prepare for an interview and get hired
The WITS Bootcamp is sponsored by our hiring partner Softchoice. Over the course of the week, you will participate in facilitator-led training created by the Revenue U, online workshops, role plays, and networking sessions. Sessions include, what it's like to work in a fast growing tech company, breaking the glass ceiling in sales, how to crush your next job in tech sales, and more!
The Bootcamp will end with a virtual career day where you will interact and interview with sales leaders, hiring managers and talent leaders from our Hiring Partners.
Participant admission is 100% paid for and funded by Softchoice. Please note each participant must have access to a laptop or desktop computer with stable internet. The program is not supported on mobile devices.
Who should participate?
Individuals who identify as female/she/her, who are looking to develop a career or pivot their career into B2B SaaS tech sales. Whether you are starting out in your career or looking to make a change - this course will give you the tools to succeed, build your confidence, introduce you to hiring managers and expand your network. Our goal is to provide you with a sales playbook to help you succeed in pursuing and/or advancing your tech sales career with top employers in the Atlanta area.
The WITS Bootcamp has been running for over 2 years and has helped over 185 women succeed in tech sales. On average, over 80% of our participants find employment within 30 days of graduating. Most of our graduates say it's a game changer but don't take our word for it - see what our grads have to say:
"The Bootcamp is a great way to break into the world of tech sales. I walked away from the week feeling very confident because of the sales skills, strategies, experience, and connections I gained. The Bootcamp put me on the map in terms of career opportunities . I walked away from the program with a job offer with my top-choice employer."
- Taylor R.
"One word to sum up what I experienced throughout this week is WOW! The Women in Tech Sales Bootcamp powered by TalentMinded Inc. and The Revenue U provided me with extraordinary insight, knowledge and network I needed to kick start my career in the tech industry."
- Gretta M.
Space is limited - act now!
We have 12 spaces available for our October Atlanta cohort. The criteria and selection process is as follows:
Key criteria:
You must identify as female/she/her
You must be currently unemployed
You must be driven to pursue a career in sales
You must be legally eligible to work in the United States of America
You are available from 4-6:00 EST pm on September 30th for the virtual Intro Mixer as well as every day from 9-3:00 EST pm, October 4th - 8th (Note: You must attend each day to participate in the career day and receive your WITS certification and graduate)
Selection process:
Apply online with your resume on our secondary website - a link will be provided in the Eventbrite confirmation email
Qualified candidates will be selected for a pre-screen virtual interview
Shortlisted candidates will be identified no later than October 1st
Selected candidates will receive a final confirmation and program on-boarding package
Please note, while we will endeavor to connect graduates with Hiring Partners to be considered for future employment however we do not guarantee employment post-graduation.
For more information about the Bootcamp program, please contact: Jillian Foster
jillian@talentminded.ca
This program is created and delivered in partnership with TalentMinded and The Revenue U.
TalentMinded is the first subscription based, full service recruiting solution company in Canada. They offer a fully managed, monthly recruiting program that provides a full stack recruiting solution including people, process, tools, technology and employer branding.
The Revenue U's experiential training is designed to help startups & early stage companies make first customer contact, close deals and create recurring & repeatable revenue streams.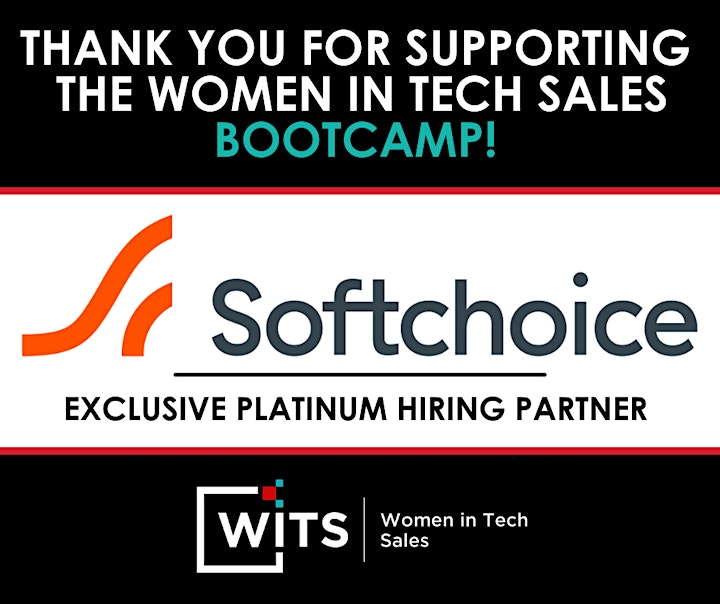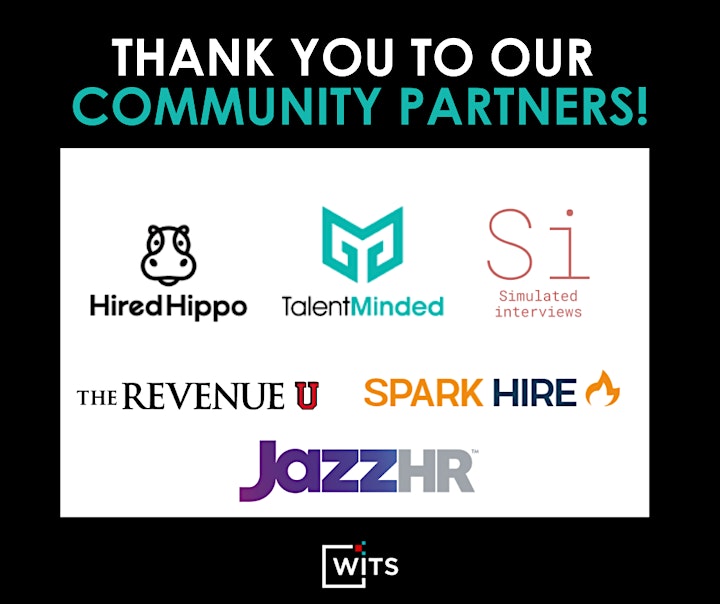 Organizer of Women in Tech Sales Bootcamp (Virtual) - Atlanta, GA - October, 2021