Description
Amazing speakers will join us at the Women in Tech Social to share their findings, experience, and expertise. Join us at the event to show your support for women in tech and finance.
The event consists of two keynotes and a panel discussion, followed by a networking cocktail party with industry leaders.
Schedule:
5:00pm - 5:30pm Registration
5:30pm - 6:45pm Opening Remarks, Keynote presentations, panel discussion delivered by industry leaders (details can be found: http://www.fintechweek.ca/women-in-tech-social/
6:45pm - 8:00pm Netoworking Wine & Cheese
---
Proudly Part of the Canada FinTech Week (CFW)
Canada FinTech Week (CFW) was created as a way to bring together the entire FinTech ecosystem for a week of conferences, workshops, networking events, parties, meetups, exhibitions and much more. CFW is the largest FinTech gathering in Canada with over 3,000 participants, from around the world, and over 16 unique events. The FinTech ecosystem in Canada has been thriving since 2014 and CFW is a chance to celebrate Canadian Innovation in the finance sector.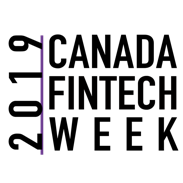 To learn about the Privacy Policy of the Digital Finance Institute, please click HERE.