Description
Join us as we celebrate Women Leaders In Action. Enjoy a few exciting hours of Networking, Education and Empowerment!
It is our honor to offer a platform that celebrates, uplifts and empowers women who have risen above adversity as a motivation to assist others in their community to create positive changes.
As so many women have been following the path of Entrepreneurship, we want to focus this years theme on "Building a Brand". This year's event will be featuring a panel of some popular business women sharing their stories, tips and tricks for prospective entrepreneurs.
"It is a privilege to recognize Women who have been influential in the Women Empowerment movements, " said Aziza Zareh, Founding Member of IWB. "We look forward to connecting influencers, entrepreneurs and women at our monthly events. (both genders are welcome)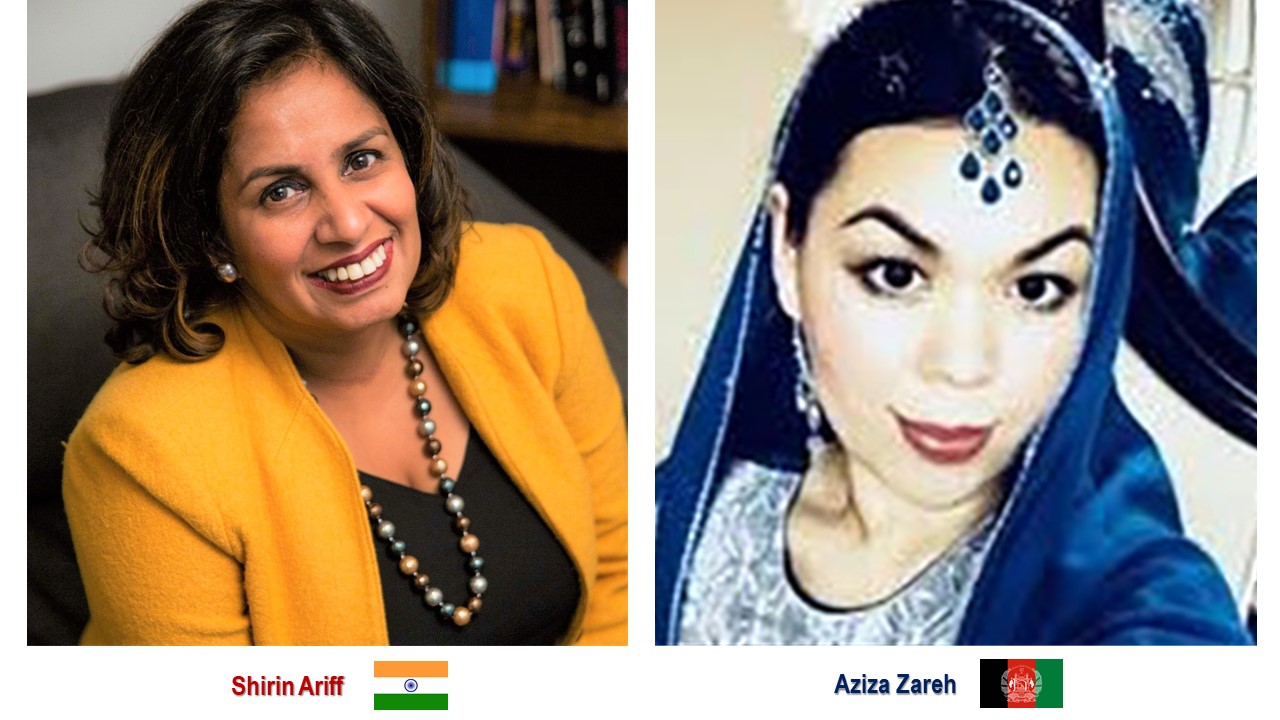 1. Aziza Zareh (Afghanistan), Women Activist, Feminist and Gender Expert. MBA. 17+ years of experience on women' rights and gender-based issues in Afghanistan, She's worked with renowned humanitarian and development organizations such as UN, USAID, GIZ, AKDN, OXFAM and has established a Non-governmental organization (NGO) to support and empower women and girls in all aspect of life, a special focus on economic independency http://immigrantwomeninbusiness.com/founding-members/aziza-zareh/
2. Shirin Ariff (India). Ispirational speaker, author, and life coach committed to helping women find their strength. After braving immigration to Canada and surviving thyroid cancer, Shirin understands adversity. Despite the lemons that life handed her, she dug deep and found resilience. Today, she empowers women to become their own North Stars. No matter what struggle you're facing, you have the power to overcome it. Her motivational guidance teaches women to cultivate their inner strength and believe in themselves https://shirinariff.com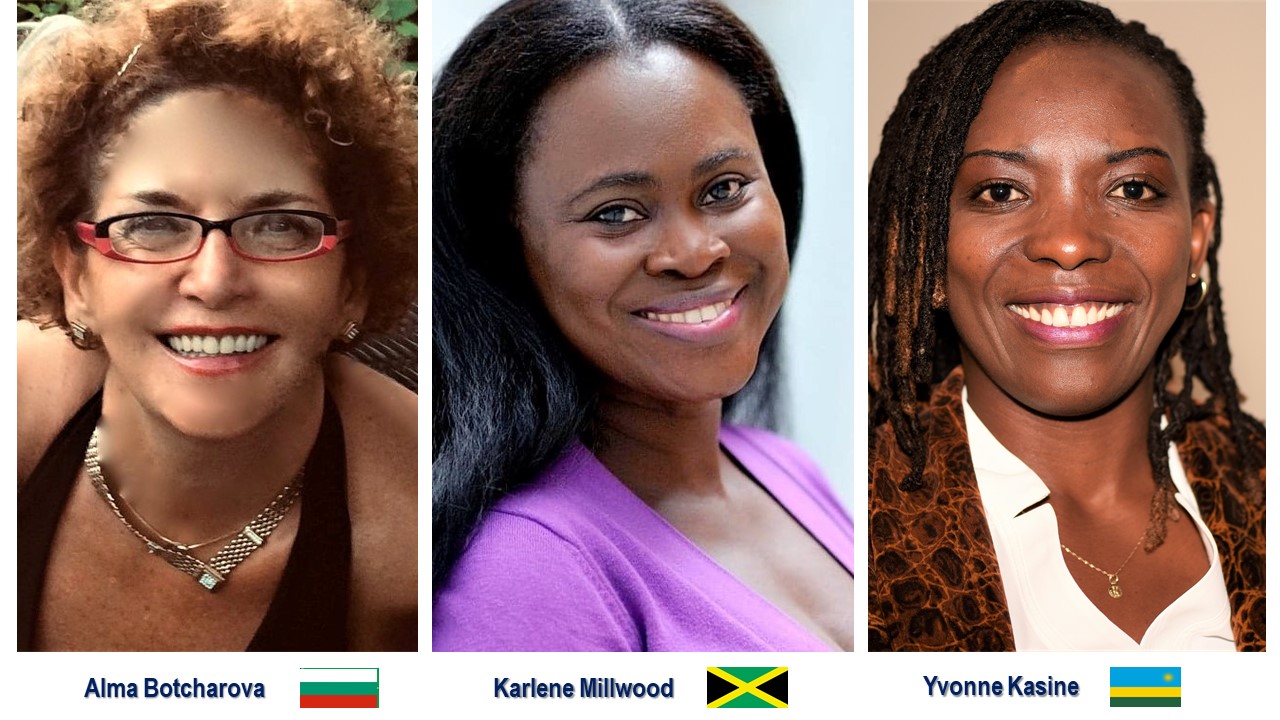 3. Karlene Millwood, MBA Change Motivator. Author, Speaker, Leadership Mentor "Helping professionals and organizations to create positive change'. Karlene has invested 20 years in the development, implementation and teaching of personal effectiveness with people in all walks of life. Her laser-like energy shifts your thinking to a new level. It inspires creative thought and empowers you to take consistent action. https://karlenemillwood.wixsite.com/kminternational/about
4. Yvonne Kasine (Rwanda), Ph.D, ICF Performance Coach, Leadership in Nursing Education Entrepreneur, Speaker, Author Her coaching model includes offline and online 24/7 support. She is about working with people to unlock their self-limiting beliefs and to facilitate people in making plans and in taking actions to bridge the gap between potentials and performance to reach their goals, to realize their dreams (delivered in English French)

5. Alma Botcharova (Bulgaria) PhD, Author, Expert in Addiction Prevention and Resilience | Mental Health Advocate. Her passion is to equip people with the knowledge, skills, and tools to live better lives. Formerly clinically depressed and addicted, Alma turned her life around by extensively studying how to overcome these two debilitating conditions. Today, she inspires her clients — business leaders, executives, Immigrants to take control of their mental health and start living more impactful, meaningful lives.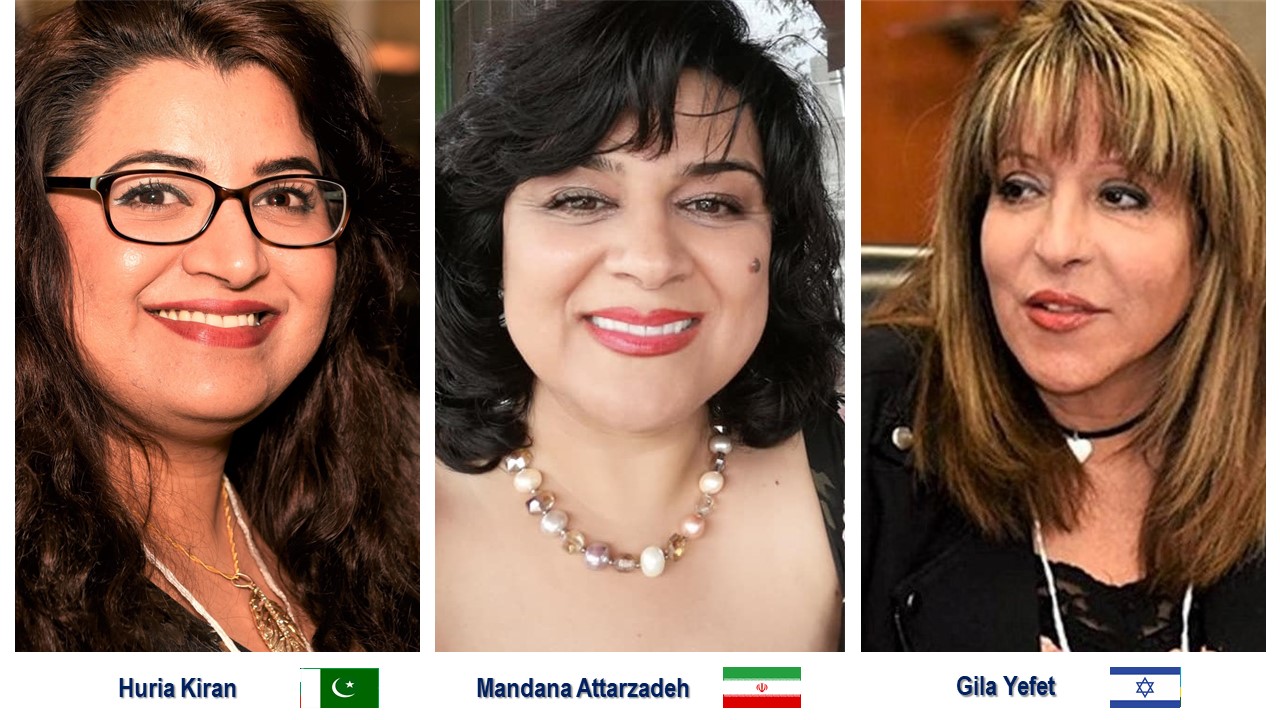 6. Dr. Mandana Attarzadeh (Iran) Founder of the Flourishing Women's Circle, Author, Speaker, Women's Empowerment Coach, a non-profit Leader and Social Justice Advocate. "The Flourishing Women's Circle" is a group for passionate and driven women who wants to achieve their highest potential, build the life of their dreams and form a sisterhood that contribute to the goodness for humanity http://immigrantwomeninbusiness.com/founding-members/mandana-attarzadeh/
7. Huria Kiran (Pakistan) Serial Entrepreneur and Mother with strong family values and equal rights for women. Landed in Canada from Punjab in 2008, who lived in huge joint family system of in laws where she faced opperession and abuse for 7 years. She went against her family traditions & got divorce in 2014 as a single mom of 2 young girls was on road without any money in her account. She Built herself without any family and financial support. Today she is the owner of her own tailoring business, running her own insurance brokerage, conducts community awareness events/business seminars and received several awards for her services. Been to several TV/Radio shows and been interviewed as a symbol of women empowerment. Author "Price for Peace" & "She power".http://immigrantwomeninbusiness.com/founding-members/huria-kiran/
8. Gila Yefet (Israel) Gila immigrated to Canada from Israel at the age of 12. She is an Advertising Sales Executive at Ethnic Channels Group and has been a host of her TV show on the Israeli channel for the past ten years. Gila is a pillar of our community; a Mediator, a legal support worker and a founder of "Women of Courage and Strength" - a support group for abused women. She is a motivational speaker and a life coach and is currently writing her first book. Her contribution spreads unto many different fields as she passionately dedicated her life to helping those in need. http://immigrantwomeninbusiness.com/founding-members/gila-yefet/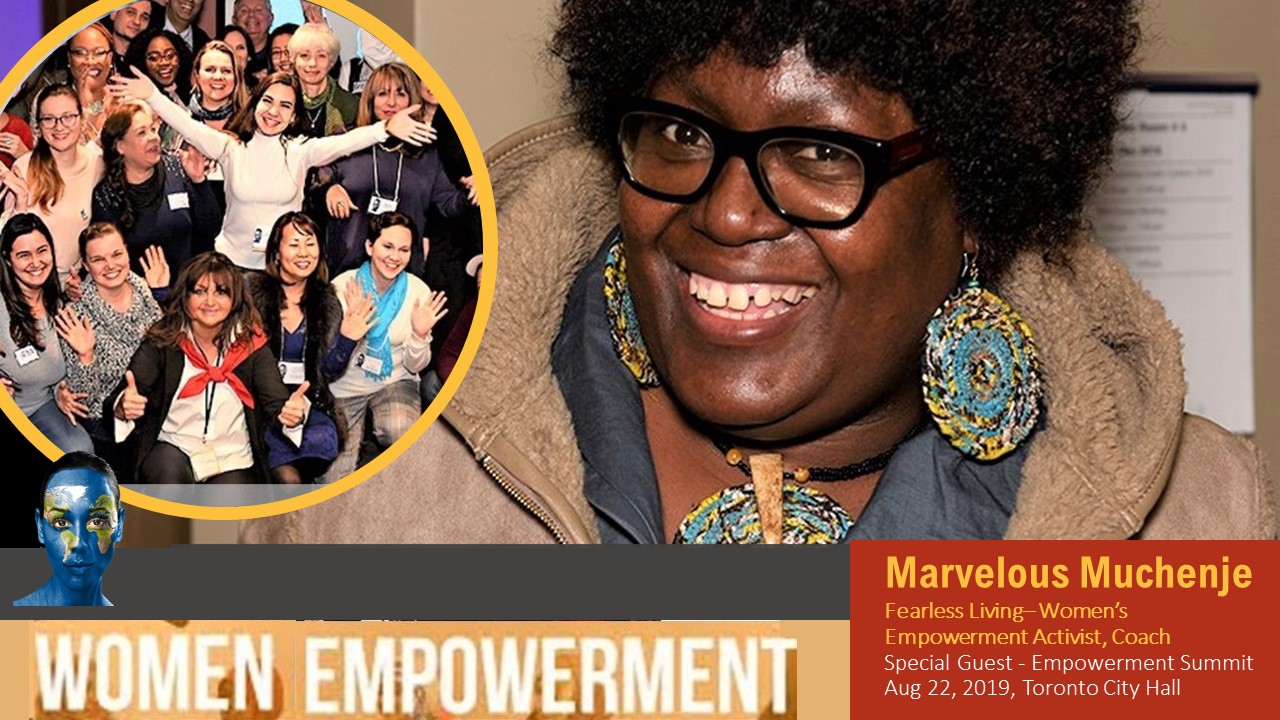 We continue to embrace and empower women all over and Growing Together as a WHOLE.
- All attendees will have an opportunity to share Stories, your Thoughts and your ACTIONS!

With Love,
Aziza, Svetlana and IWB team.
Please wear something 'RED' - the color of empowerment - Get ready for the camera!

120 people will be attending this event. You must be registered. Booth Space is available on a first-come first-serve basis.