Description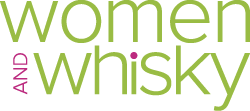 Women and Whisky is back after a sold out first edition, the second series of Masterclasses for our spring addition is ready to go! Get your tickets now, $45 per Masterclass or save when coming to multiple classes! Remember our first Women & Whisky event in February sold out, as seats are limited.
5:00pm, Forty Creek Masterclass
Led by Forty Creek's North American Brand Ambassador Chris Thompson, guests will take a deep dive into 7 award winning Forty Creek expressions and learn about the distilleries unique history and whisky making philosophy.
6:30pm, The Art of the Whisky Cocktail
Co-hosted by Forty Creed Brand Ambassador and Ottawa mixologist Jeffery Robert, guests will learn about how different styles of whisky bring out unique flavours and showcase whisky in ways you never imagined.
8:00, Rye, Bourbon, Scotch Masterclass
In this session you will taste classics from each category and discover the differences may surprise you! Perfect for the novice whisky drinker or for someone who is just getting into it for the first time!
Read more on our website www.whiskyottawa.ca