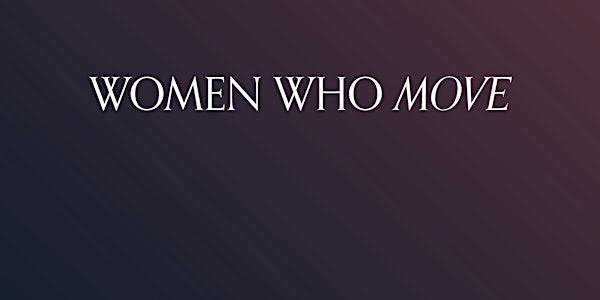 WOMEN WHO MOVE
A day created for women, by women, to celebrate moving our bodies and moving in our lives. Sunday, March 7th
About this event
We have an amazing roster of women collaborating to share with you and inspire you!
9am-10am Natalia Anja
60 min Mindful Morning
Set your day up for success with Meditation, Intention setting, Breathwork, Gratitude practise and Cold Water Exposure.
11:30am - 1:00pm Katie McKenzie
60min Mat Pilates
Katie will guide you through The House of A La Ligne's classic Mat class. This session focuses on the alignment of all the elements within oneself, empowering you to feel into your body and move in the way you were designed - fully balanced, supported, and aligned.
The goal of this 75min session is to create space for you to listen to the unique needs of your individual body through breath and meditation combined with the deep physical connection of mat Pilates.
1pm-3pm Genieve Burley
60 minute mobilization and strengthening
Yoga infused, alignment focused and core connecting movement. We will spend some time at the beginning and end with a fireside chat about how everyone is feeling with all the changes in the past year, and how it is affecting the health of their body.
3pm-5pm Michelle Addison
Style Workshop
Spring Trends for 2021 / How can we fully express our best selves through fashion? Are you ready to elevate for 2021?
Michelle will walk you through the spring runway and give you reality based inspiration for your spring wardrobe. How can we best invest in fashion to fully express and elevate who we are? Tips for editing your closet, shopping advice and style inspiration - finishing with a Q & A to answer your closet/style questions.
5pm-7pm Happy Hour
Let's have some fun! Pour yourself a cocktail and connect with some amazing women.
7pm-9pm Stephanie Koo
75min Candlelight Yin
End your day with a soulful practice of self love and care. "A date with Self" to calm and balance the mind and body. Light some candles, get comfy and treat yourself to 75 minutes of bliss.
Please join us in celebrating and inspiring each other.
All sessions will be via Zoom. Zoom link is available on our Eventbrite page.
Registration is FREE!