Women & Wisdom Online Business Book Club - May 2020
Event Information
Location
Hosted via ZOOM teleconference technology
ZOOM Room ID provided upon registration
Online access from your laptop, tablet or phone
Canada
Refund Policy
Refunds up to 7 days before event
Eventbrite's fee is nonrefundable.
Description
The Women & Wisdom Business Book Club launched in February 2020 - to bring together women with a passion for growth and self-development, with the deep wisdom which recognized authors share. Exploring book content using book clubs and circles has been a favourite activity for women for many years, and with the expansion of technology, we can now meet up virtually, building connection and collaboration with like-minded women anywhere around the globe.
The chosen May book is: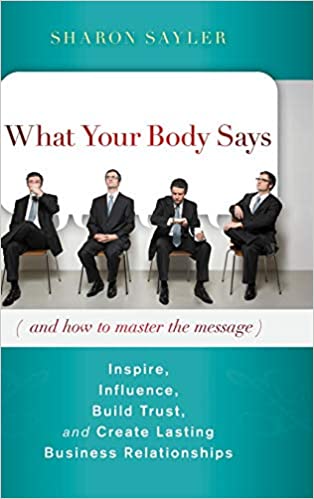 The Club is hosted by bestselling Author Yvonne E.L. Silver. Yvonne is a Confidence Catalyst (Mentor, Coach and Chartered HR Professional) with over 25 years of success in business (within 8 start-ups and as a corporate VP in a global talent management firm before coaching female founders and entrepreneurs). The Women & Wisdom Business Book Club will be hosted on the 4th Thursday of each month (other than in June, see date below), using video conference technology. (The access link to join will be provided upon registration.) You may join using your laptop, PC, tablet or phone, from any location with internet.


Who is this Club for?
1 - Professional women with a passion for growth, learning and self development. Women who love to read or listen to audio books, and have collaborative conversations with other well-read women.
2 - Women who want to connect outside their immediate city or town, to expand their connections in other geographies.
3 - Women Founders or business owners who value hearing new perspectives and deep diving into new or proven concepts to expand their own wisdom and knowledge.
4 - Ladies who want to expand their communications skills and learn more about authenticity, self-leadership, connecting with a conscious heart and mind, elevating self talk to a more positive vibration.
5 - Women intrigued by conversation that has a focus and specific learning opportunity - while connecting.
6 - Ladies intrigued by coaching and mentoring who are keen for guidance.
7 - Busy women who want the "coles notes" version of popular and insightful business books...


Why this format and why now?
Book Clubs are popular, yet many focus on a wide range of topics which dilute the interest levels, attract a wider group of women than you have interest in meeting, or end up with unfocussed chit chat about topics that are not inclusive for all Members (we do not all have Grandchildren yet!) . Using video conference technology, we can now connect globally using your laptop, PC, tablet or phone, from any location with internet. (The 2020 Book Club will be hosted for English speaking participants.)


About Membership - The Women & Wisdom Business Book Club is a commitment to your personal growth, by being able to plan ahead and put your needs into the calendar first. Members will receive a written BOOK SUMMARY within 1 week of the event, so if you are unable to attend in person one month, you will have an opportunity to appreciate the book highlights. Members (those with annual subscription paid in advance) will also receive a REPLAY recording of the call, with the opportunity to catch the main content, even if you cannot attend and miss the opportunity to share input, ask questions, connect and build relationships with other Members on the LIVE call.) Members will receive Event Reminders 1 week, 2 days and 1-hour before the LIVE meeting, as refreshers, and are invited to register for each Monthly Club Meeting according to personal email instructions shared after Annual Member registration.


Which books will we explore?
Books chosen for 2020 will focus on Communications and Building Connection (with ourselves and others) which are the fundamentals of success in business - especially for women. Upcoming books to be discussed are:


February - The 2018 bestseller "Words, Women & Wisdom: The Modern Art of Confident Conversations" - by Yvonne E.L. Silver (order at: https://admin_0f66.gr8.com/ )

March - "Talking to Strangers: What We Should Know about the People We Don't Know" - by Malcolm Gladwell (Order at: https://amzn.to/2vfKF8k)


April - "Attracting Perfect Customers: The Power of Strategic Synchronicity" - by Stacey Hall & Jan Brogniez (Amazon: https://amzn.to/2UjiIGi)


May 28 - "What Your Body Says (and how to master the message) - Inspire, Influence, Build Trust, and Create Lasting Business Relationships" (Amazon: https://amzn.to/2KxuaZm - by Sharon Sayler (Bestseller - available in Kindle and hardcopy format and ranked #54 in the Nonverbal Communications category - at time of listing)


June 18 - "Bestseller Becoming Real: Journey to Authenticity" - by David Irvine

All books are available on Amazon (some in hardcopy and some in e-book and audio options). Please allow time for delivery and reading time before the next Book Club meeting. Books chosen for the balance of the year will be selected based on Book Club Member input and meaningful topics relating to Communications and Building Connection (with self or others).
When women communicate powerfully with body and language, we create alignment and build trust...

_ _ _ _ _ _ _

AGENDA:
- Brief Member Introductions.
- Deep dive discussion for the book of the month.
- 1:1 Coaching/Mentoring for Members on topics surfacing from the discussion (if time permits)
Attendees can receive refunds up to 7 days before your event start date.

_ _ _ _ _ _ _

Hosted by:
Confidence Catalyst - Yvonne E.L. Silver - Founder of Women & Wisdom Media (and Flourish!) and Woman of Inspiration Award Recipient 2018 (Mentorship). As an advocate supporting women to flourish in business - a Leader, Executive Coach, senior Chartered Professional HR Consultant and Mentorship expert – she knows that when BOLD women leaders flourish, everyone wins!
Yvonne is a Speaker with over 10 years experience as an Executive Coach working exclusively with female leaders and entrepreneurs, and author of the 2018 bestseller "Words, Women & Wisdom: The Modern Art of Confident Conversations". She teaches women entrepreneurs and leaders to Flourish in business – by mastering their confidence and refining their authentic voice, so they can have more sales and grow their team – for a sustainable business that is fun. With over 25 years of experience in eight high-growth start-ups, holding senior roles of Founder, corporate VP and HR Director – she is strengthening women leaders and fostering Female Workplace Cultures which support women's growth and pay equity.

Yvonne draws on knowledge and wisdom gathered as a Certified Executive Coach, CPHR (through the Human Resources Institute of Alberta), an Emotional Intelligence Consultant and Certified Reiki Practitioner - supporting women achieve massive growth and success in their life. She is a Mother and Wife, a member of the Evolutionary Business Council, and recipient of the Women of Inspiration Mentorship Award in 2018 (for her work designing and chairing numerous custom mentorship programs).
Her "Words Women And Wisdom Show" on BBS Radio airs bi-weekly, showcasing inspiring women and their journey from chaos to confidence. She has spoken at numerous events, conferences and radio show/podcast interviews including: One Woman Fearless Summit, BPW National Conference, YYC Chic (Making Changes Gala) CIWA, HRIA and been interviewed numerous podcasts including: "WINGS of Inspired Business", "The Top 1%" and "Fear to Fire" shows.

Additional information and a complimentary download of a 3-Chapter Excerpt of her Words, Women & Wisdom book at: www.WordsWomenAndWisdom.com

Date and Time
Location
Hosted via ZOOM teleconference technology
ZOOM Room ID provided upon registration
Online access from your laptop, tablet or phone
Canada
Refund Policy
Refunds up to 7 days before event
Eventbrite's fee is nonrefundable.